Young Professional In Interior Design and Architecture Business Start Up DAY 1
About this event
About Host
Patricia is one of the directors of ptp Design Architecture Design studio based in Highgate London. They are a young professional who started a business with limited information about percentage, contingency, binding agreement to enable them to build a prosperous business. Our company is a specialist in residential interior design and architecture service. Patricia holds an undergraduate degree (Hons) in Interior Design and Technology from London Metropolitan University in 2014.
She has more than 8 years of experience in the design of luxurious interiors. Today, she and her business partner who holds an Architecture BA (Hons), RIBA Part II , our proud owner of a Design Studio in London.
About This Event
The aim of this Young Professional in Interior & Architect Business Start Up is to share an insight of the financial aspect of the business. This will include drafting of a contract, VAT contract (legal requirement and your fee calculation.
What they don't tell you, or if you don't know where to go to get that information, I'll be in a position to provide you with that information. Now that we have a studio, I can give you an overview of your journey before you launch your company.
Our Young Professional Interior -Architect Business start Up gives you all the information you need to successfully start your own business, whether you want to be a sole trader, partnership, or limited company.
Join us for this LIVE event and we'll be sharing:
**Day 1**
July 2nd 2021
1. How to write your Terms and Condition
2. How to Charge your client using Percentage
3. How to legally place the builders VAT on your Quotation
45 Minutes
Fee £15.68
We operate in a friendly and comfortable environment capped at a maximum attendee. Limited ticket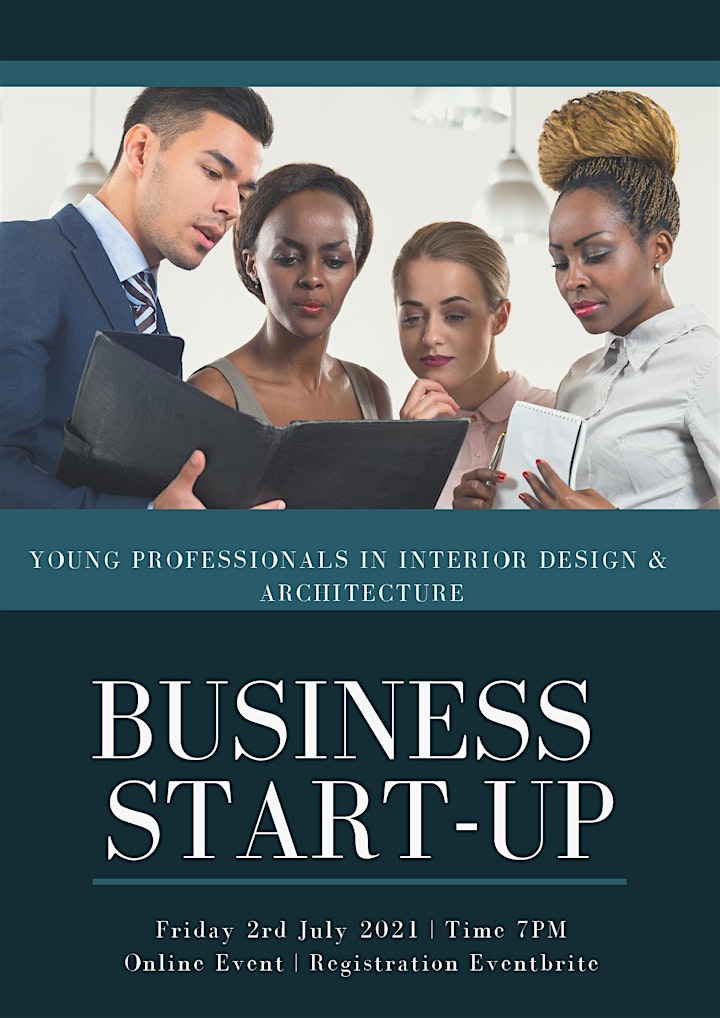 Date and time
Location
Refund policy
Organiser of Young Professionals in Interior and Architecture Business Start Up DAY 1
Learn the secrets to effectively take control of your time and projects, pricing your design services for success and running your business online (without the pain of spending loads of time figuring it out).
Learn from industry experts and join our panel for a discussion and how you can grow and build a successful Interior Design and Architecture business post Covid.