YOUNG TELFORD EXPO

Thursday, July 9, 2015 from 10:00 AM to 1:00 PM (BST)
Event Details
YOUNG TELFORD EXPO
10AM - 1PM
THURSDAY 9TH JULY
at 
NEW COLLEGE TELFORD
Meet Telford's inspiring young entrepreneurs who have launched their own start up businesses.
The Expo will run along with the final session of New College Summer Business School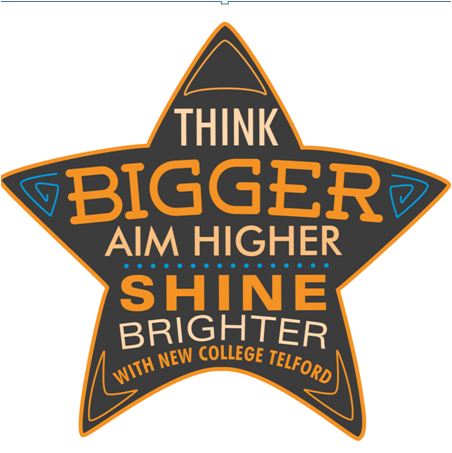 Come along to New College and hear the amazing stories and see the fabulous products and services from:
-       Fitness Trainer
-       Beauty Professionals
-       Pyrotechnics Expert
-       School Sports Coach 
-       PestForce Controller 
-       Organic Food Retailer
-       Corporate work and sportswear 
-       Rickshaw Operators 
-       Music 'Whats On' Guide Producer
-       Fashion Designer
-       Spirits Distiller
-       Phone Recycling Company
-       Skin Products Expert
RESERVE YOUR FREE PLACE at the event BY CLICKING THE TAB AT THE TOP OF THIS PAGE.  
We are working with TELFORD & WREKIN COUNCIL on this special programme for young people and look forward to helping you become self employed and get your business started.
BACKGROUND
On the 11th September 2014 Telford & Wrekin Council became the first local authority in the region to launch a youth entrepreneurship programme, providing training and support to encourage the Borough's young people to become their own boss and launch their own businesses.  Since then, we have welcomed 375 people to our events and have helped launch 40 start up businesses.  
Young Telford is a youth campaign helping local 18-24 years olds launch their own self employed ventures and set out on a lifetime career in self-employment.
Young Telford is part funded by Telford & Wrekin Council and supported by local husband and wife business team: Graham and Jenny Wynn of The TTC Group.
Young Telford provides start up training via StartUp Boot Camps, Mastermind Entrepreneur Groups, business coaching and entrepreneurial networks and access to start up finance via Virgin Start Up through the Government funded Start Up Loans Company.
Fay Easton manages the Young Telford programme and is based at Telford Enterprise Hub.  Operations Director with the Enterprise Partnership, a recently appointed Mentor with The Maserati 100 and Sector Champion for Entrepreneurship with Telford Business Board
BUSINESSES AT THE EXPO
 STUART CAIN & JODI AMBROSE
The HIT Zone: High Intensity Training Studio with unique exercise machines for busy people on the run who want to burn fat and not time
www.thehitzone.co.uk    @HitZoneTelford     07500 898980
 GEMMA ALLIES
SkinSincere: An online retailer selling natural organic skincare products with a fun and ethical brand based in Telford, UK and reaching global markets for a private and commercial clientele
www.skinsincere.co.uk    @SkinSincere  07800 824788
 JOSHUA LESTER RIGG
 LIAM DAVIES
F A S T Find A Sporting Talent: A family business specialising in young sports talent in local schools and putting gifted youngsters on the success path towards fulfilment and national glory
www.sport4schoolsuk.com                      info@sport4schoolsuk.com                    07875 733848
            ROB DAVIES
PestForce Shropshire: Complete pest control solutions with great service and guaranteed results.  The youngest franchisee in the UK with Pestforce and based in Telford
 KAYLEIGH CROWTON
Belle Beauty:  Operating within an established hair salon in Wellington and offering modern branded treatments with personal and professional attention to individual customer needs
07590 910528
                                                                     NOELLE & PATRICK ANGUS
SoundSnakes:  Father & Daughter business designing, developing & producing innovative ear phones
                                                                            NISA C MENDEZ
Powerful Organics: Online retailer of only the finest foods, garments, beauty and other products with Soil Association and FairTrade certification.
                                                                                 JAY NASH
Fortis Sport Solutions:  Key player in the sports, leisure, corporate and work wear market based in Telford and selling UK-wide
 JOE LEWIS OWEN/SIRVAN SINGH
Silkin Rickshaws:   With a fleet of three rickshaws based in Telford and now fully licensed to operate along the Silkin Way and beyond. For weddings, corporate events, proms and even a unique 'commute'
 JANINNE WING
ShropRocks: Bringing you the latest music news and reviews, interviews, event listings and gossip from Shropshire's finest musicians and live music venues
www.shroprocks.com     @shroprocks
 JADE EMERY
Social Optic: Pre-start venture to develop an independent fashion brand designing, manufacturing and retailing beach, summer party, festival and swim wear
 James Crone
The Shropshire Spirit Co: James is Director & Master Flavourist, producing and retailing fabulously Salopian spirits including vodkas, rums and gins, made in the fields of Shropshire
www.shropshirespiritco.co.uk    @Salopspiritco  07794 004875
 DAN MURRELL
UK PhoneBuyers: A fully managed fundraising facility providing a mobile phone recycling service to charities, schools and corporate customers. 
 TELFORD'S YOUNG PEOPLE LEAD THE WAY IN BUSINESS
Telford is celebrating local young people who have started their own businesses.  Marking the end of the 2015 college year and promoting entrepreneurship to inspire other young people to use their skills and talents and become their own boss.   Young Telford Expo takes place at New College Telford on Thursday 9th July (10am)  and visitors will be able to meet young people who have started all sorts of businesses, from swimwear to pest control, fireworks to fashion and skincare to sports coaching.   These young entrepreneurs are taking control of their own futures, joining the start up business boom in the UK and avoiding the miseries of unemployment.   Jobless youth is one of the most important challenges facing the UK today and this month a further 420,000 young people will move from colleges and universities into the British jobs markets.  In Telford the local Council are facing this challenge head on.   The Telford & Wrekin Council Job Box service has been part of a £1.3million investment to help young people into work and Young Telford is part of that programme, responding to the changed world of work where a vast percentage of employment opportunities are now within the self-employed and start up business market.  Young Telford provides youngsters with training, start up finance and mentoring to start their own businesses.  
The only programme of its kind in the UK, Young Telford has been operational for a year providing local young people with the chance to become fledgling entrepreneurs and 'Make Their Own Jobs' and this Expo has been organised to help inspire college leavers to consider entrepreneurship as their own working future.
Fay Easton, Manager of the Young Telford programme said "Telford is the fastest growing town in the West Midlands and is becoming known as the 'Business Borough' with the Council placing 'employment' absolutely central to all their policies.  Promoting an entrepreneurial future for young people is a visionary step for a Local Authority and over the past year 375 people have attended Start Up events with 40 new businesses launched."
Cllr Gilly Reynolds, Telford & Wrekin Council cabinet member with responsibility for employment & skills, said  "We have done a huge amount of work with a range of businesses and partners in the Borough to reduce youth unemployment by a over half in the last year but we still have a lot more to do.
It's fantastically encouraging to support Young Telford to work with young people and help them create their own business ventures and I hope they will go on and inspire many more young people from our Borough to grasp the entrepreneurial spirit and launch local businesses while transforming their own futures."
"The business support for these and other Young Telford start ups is part-funded by Telford & Wrekin Council, a Local Authority that clearly believes in the entrepreneurial potential of its young people and is prepared to invest in their success."
To register for future Young Telford Events   www.startup-hub.co.uk/events  including GLOBAL ENTREPRENEURSHIP WEEK 2015 IN TELFORD
For more information call Fay on (01952) 677230 or 07944 189436   fay@startup-hub.co.uk

 With thanks to the Federation of Small Business who are supporting this Expo

When & Where

NEW COLLEGE
King Street
Wellington
TF1 1NY Telford
United Kingdom


Thursday, July 9, 2015 from 10:00 AM to 1:00 PM (BST)
Add to my calendar
Organizer
We have been supporting local entrepreneurs since 1997 and fervently believe that entrepreneurs can be taught.  The skills to start a business or become self-employed are easily acquired and can be life-changing.  Not only do local self employed people and entrepreneurs stay local and buy local, they drive the local economy with every pound they take worth £4 to the local area.  These are the businesses that make the region a better place to live and work.
We are the main provider of start-up training in the area (offering 35+ training places a month) and we also work with Transmit StartUps helping with applications for Start Up Loans through the government funded Start Up Loans Company.  The start up finance comes with one to one support to develop the business plan and once the loan is approved, the entrepreneur is provided with an invaluable pack of corporate benefits to help the new business flourish.
We manage local networks for like-minded business people and are priveleged to work with inspiring and highly ambitious business owners.