Event Information
Refund Policy
Contact the organiser to request a refund.
Eventbrite's fee is nonrefundable.
About this Event
Autumnal & Halloween Animals Workshop
During this fun, active woodland workshop we will learn all about the behaviours of various species during the autumnal months. We will discover what animals and plants do at this time of year as they prepare for the upcoming harsh and cold winter. We will reveal some amazing features of spooky animals that are associated with Halloween, where the truth can be stranger than fiction!!
Children will receive a Wildside Nature "Autumnal Animal Researcher" certificate for taking part in this workshop!
Details
This session will run in the woods by Harlaw reservoir (Balerno) on Monday 19th and Tuesday 20th of October.
If you have any questions, please contact Donald at donald@wildsidenature.com. Donald and another two adults (all PVG cleared) will lead the session.
The sessions will run from 10.00 – 15.00
Cost: £30 per child per session (plus Eventbrite booking fee).
The car-park for Harlaw reservoir and visitor centre will be the drop-off and pick up point.
Typical activities include
• Examining and investigating various animal artefacts including the skulls and bones of various terrestrial mammals
• Find which animals will be preparing to enter hibernation in the upcoming weeks and months, and which animals stay awake and active during the cold winter months
• Building bear hibernation dens
• Bear races on all fours
• Animal tracking
• Act and behave as a wolf pack
• Carry out bat-wing yoga moves
• Use echolocation to locate prey as bats do
• Survey and collate the number of spiders present in the area
• Learn about the huge diversity of spiders and the different lifestyles they have and how they create their amazing web creations!
• Construct our own spider webs, both large and small
• Learn to hunt like an owl!
Please come prepared with
• Wellies or boots in case of muddy conditions
• Warm clothes, including a hat and gloves
• Long trousers and sleeves
• Towel
• A change of clothes - just in case!
• Raincoat and waterproof trousers
• Notepad and pencil
• Hand sanitiser
• Lunch and a snack (no nuts or products containing nuts please)
• Water
Please note that a toilet and hand sanitizer will all be provided on site. We will also provide extra drinking water.
About Wildside Nature and Donald
Donald Malone is a zoologist who has worked on a range of exciting projects around the world, including tracking wolves in Canada, aerial surveys of whales In Cape Cod Bay, supporting turtle conservation in Cyprus, studying marine mammals and birds in the sub-Antarctic and assisting in the reintroduction of beavers to Scotland - to name just a few!
He is passionate about wildlife, nature and conservation and loves sharing his experiences and knowledge of the natural world with learners of all ages. His popular zoology workshops are developed around an ethos of developing learning through games and fun activities which promote an understanding of wildlife and the natural world around us. He has run many workshops with groups of all ages throughout Scotland and North England, working with groups from pre-school into secondary schools along with numerous other groups as well. His workshops receive rave reviews from pupils, teachers and parents alike!
Donald is fully PVG checked for working with children and young people and has all the relevant insurance to do so. He has undertaken many first aid courses, including those tailored for children in the outdoors.
To read more about Donald and Wildside Nature, please check out our website via the link below!
https:/www.wildsidenature.com/
If you have any questions or would like any further information, please do not hesitate to get in touch with Donald on: donald@wildsidenature.com
Review
"I had the pleasure of sitting in on a session that Donald The Explorer held for my son and his nursery friends. Donald's enthusiasm, knowledge and excellent props - slideshow, skulls, soundbites, interactive activities - had not just the children enthralled, but me also! Donald led us all through the amazing adventure that is his life as a zoologist in far-off lands and my son still speaks of his amazing facts on the global travels of the Arctic tern, the wingspan of an albatross, the size of an elephant seal and the wonders of a penguin huddle - amongst others!" Sarah, P1 parent, Glasgow
Follow Wildside Nature
Twitter:- @wildsidenat
Facebook:- @wildsidenature
Instagram:- @wildsidenature_donald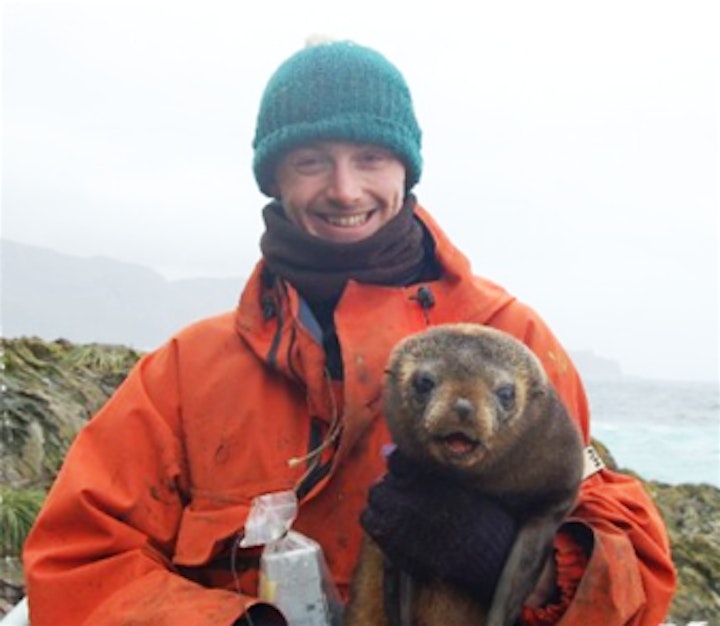 Date and Time
Location
Refund Policy
Contact the organiser to request a refund.
Eventbrite's fee is nonrefundable.