Younger By The Day™

Friday, November 9, 2012 from 9:30 AM to 5:00 PM (GMT)
Event Details
Please note that we have had to postpone the Younger By The Day exhibition as we have had a number of our key exhibitors drop out at the last minute.  
They had committed to exhibit back in May 2012 - and we were expecting them to be there - however they have now pulled out due to the current financial climate whch has meant that they are unable to support us by exhibiting at the show.
However, we will still be running the talks as a series of online webinars with all the speakers that we have booked - so you'll still be able to participate and you'll still get all the valuable information that would have been presented on the 9th November! 
We'll be emailing you soon with the schedule and will also let you know how you can submit questions prior to the webinars.  Of course, because webinars are interractive - you'll also be able to submit your questions live.  So, in fact it will work out even better than the actual exhibition.  
---
Younger By The Day™
full day natural anti-ageing ALL NEW
conference and exhibition
November 9th
Following on from the amazing reception to our second Younger By the Day™ conference in May last year we are running a brand new Younger By The Day™ natural anti-ageing conference on the 9th November.
The focus of this November's Younger By The Day conference will be on natural anti-ageing - of course - but with a special emphasis on skin care - and natural holistic approaches to beauty.
As we all know - fabulous wrinkle free, clear skin doesn't just happen by accident.  It is dependant upon what you put on your skin - to a certain extent.  But more importantly, it depends greatly on other lifestyle factors - including diet, exercise, stress management, hormones and much more.  It is essential to take a holistic approach to creating fantastic skin - and natural beauty.  
On the 9th November, come along to Younger By The Day™ to find out everything you need to know about the latest developments in the natural anti-ageing field - all supported by the very latest scientific research.  
We'll cover the latest facial exercises that you can use to firm and lift your skin - and support and strengthen the underlying muscles - so that your face and neck look lifted and toned.  
We'll cover lymphatic drainage - to reduce puffiness and keep skin healthy and glowing.  
Our nutrition experts will talk about exactly what to add to your diet to maximise beauty - and eliminate wrinkles and dull skin.  
We'll hear from scientific experts who have created some of the most superb natural topical creams and oils which transform skin quality.
We'll cover real strategies for the elimination of cellulite.
In addition, we'll also cover how to safely Detox and Manage Your Weight; we'll look at how to maximise our life lengthening Telomeres,  the most effective Exercise to Burn Fat and Gain Muscle, how to manage your Hormones so that you can function at your peak in every respect,  ancient Chinese longevity, health and beauty secets, and much, much more.
Younger By The Day Expo:
Also - you'll be surrounded by exhibitors showing the very latest in natural anti-ageing products and services who will be offering trials and taster sessions - prepare for an exciting, amazing day.

Our outstanding line-up of Top Speakers are at the cutting edge of this field and you'll learn everything you need to know to halt and even reverse your biological age - and look fabulous on the outside, and genuinely be fitter - and younger - on the inside.
Younger By The Day 2012 Speakers!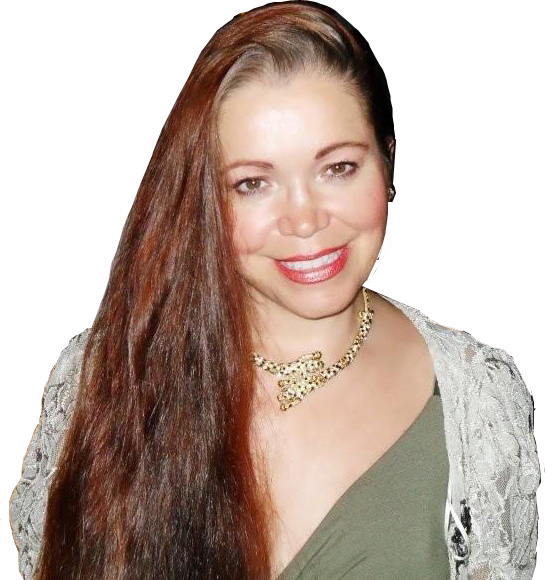 Jayney Goddard - Founder and Presenter of "Younger By The Day".  Jayney is known as the "UK's Holistic Youth Guru" (Natural Health magazine), and she's considered to be one of the world's leading experts across the field of complementary and integrated medicine and natural healthcare.  
Jayney will be giving two not-to-be-missed keynote lectures at Younger By The Day. In her presentations Jayney will look at how we age - and what we can do to slow or even in some cases prevent ageing - utilising a well rounded holistic approach which includes nutrition, exercise, mind/body work, meditation and spirituality.
Jayney's talks are always hugely entertaining - she makes the science supporting her recommendations accessible and understandable - and above all Jayney provides you with realistic options that you can implement - right away - to enhance your health and wellbeing - helping you to get truly Younger By The Day.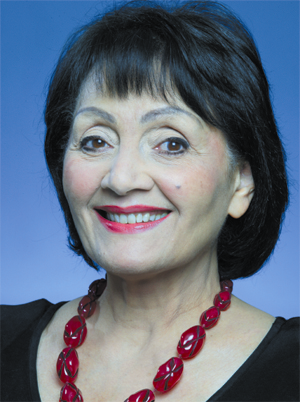 Eva Fraser, creater of the world famous "Eva Fraser Facial Workout" will be speaking about how her effective and easy facial workout zaps lines and wrinkles - naturally!  You musn't miss Eva's talk - she really is a shining testament to the fact that we can age gracefully - and beautifully - Eva is now 84 years young and a true inspiration to us all.
This sesion will include Eva personally demonstrating and teaching you the key facial exercises which you can take home to practice.  

Dr Anu Arasu - Bio-Identical Hormones: The best kept anti-ageing secret?
Our hormones don't decline because we age, we age because our hormones decline. Dr Anu will explain how hormone balancing with bio-identical hormones can help you look and feel your best.
This session will cover what hormones are, what they do, and the role of hormones in ageing for both men and women. We will look at  hormone imbalances, the  problems these can cause and  who can benefit from hormone balancing treatment. We will discuss the difference between synthetic and bio-identical hormones and the controversy in the media around HRT. 
Dr Anu specialises in bio-identical hormone therapy and advanced preventative medicine at the Hale Clinic in London. She combines advanced diagnostic testing, orthodox and complementary practices to treat imbalances and dysfunctions in women and men of all ages. She is a member of the Royal College of Physicians and the Royal College of General Practitioners, writes for Natural Health and provides expert comment for the Metro and Ch5 news.

Patrick Holford - Patrick Holford is one of the world's leading authorities on nutrition and mental health and has authored over 35 health books, many of them bestsellers including, The Holford Low-GL Diet Made Easy, Food is Better Medicine than Drugs and the New Optimum Nutrition Bible which has sold over 1 million copies.  In 1984 he founded the Institute for Optimum Nutrition in London.  He is Director of the Brain Bio Centre in London and the founder of the Food for the Brain Foundation. 
Patrick's session will cover Healthy Ageing
The big myth about getting old is that there's nothing good about it. The future is frailer, weaker sicker. It's downhill all the way. The really good news is that you have choices. The first Baby Boomers hit 65 last year – a Silver Tsunami that is going to keep on coming. Bad for pension providers but great for us. We are the first generation that can choose how well we age.
This seminar provides
A nutrition/lifestyle programme which will increase your chances of staying healthy

The knowledge to achieve the wish list of good general health

Advice to help you cut your risks of developing the common chronic disease and ailments of ageing

Safer, healthier and effective options to prescribed drugs

Lisa Talbot
- 
Lisa Talbot is an Award Winning Personal Stylist well known for being helpful, warm and friendly in her approach to helping you get a better understanding of colours and shapes that will suit you. Lisa applies that to your personality, lifestyle and budget to help you develop a new or revitalise your wardrobe.
Appearing on QVC, writing style editorials, and presenting at The Vitality show, Lisa is passionate in guiding you to not only look good but feel great too.
Dress yourself young:
Did you know by wearing clothes to suit your personality, lifestyle & body shape it could take years off you?
I will teach you my expert tips in not only how to look great but feel fabulous just by what you wear. I really can make you appear younger just by showing how to wear the perfect shapes & styles.

Nadia Brydon MNIMH. Dip Phyt. MRCHM. Dip Ac. MAR. MBRCP, HMA- Doyenne of the Green Nutrition movement - in fact we all her the "Green Goddess". Nadia is a Nutritionist, Herbalist and she employs a wide range of traditional Chinese medicine approaches when caring or her clients. Nadia works at The London Haven where she supports people diagnosed with breast cancer.

Toks Coker - In a fascinating talk, Toks Beverley Coker will be talking about the influence a healing crystal has on 'youthing' your human subtle energy systems: your human biomagnetic auric field. Crystals bring about wanted changes to the body enhancing the healing of mind, body and spirit.  They focus on restoring wholeness, peace, harmony, revitalisation, recovery and balance.  Stressors (physical, mental, emotional) are well known causes of ageing.  Crystals alter electromagnetic waves in quartz watches and medical machinery as well as in the human energy field, Toks believes.  The structure of crystals make them very good at absorbing, reflecting, transforming, transmuting, directing, amplifying, clearing, and focusing energies.  Empowering a Youthing Crystal may be a new way forward for you. Crystals are a natural non-intrusive safe way that you can add to enhance any beauty regime you are using right now.
In this 30 minutes talk you'll learn: What Crystal to use for anti-aging.  What crystal to use for worry lines.  How to use crystals to 'youth' you.  How to work with crystals to be emotionally young and vibrant.  Expanded use of supportive crystals in the work place and home.  Crystals to improve memory. 
And we have more World Leading Speakers being listed every day.
100 is the new 50
Book your place at Younger By The Day™ TODAY and learn how the latest scientific breakthroughs in medical research actually affect YOU and find out why "100 is the New 50".
Find out what science is doing to fight the effects of the causes of ageing and how proven Natural Therapies will be able to do to help YOU live longer and healthier. And much, much, more.
 BOOK YOUR PLACE NOW ON THIS AMAZING – LIFE-CHANGING – ONE DAY CONFERENCE;

 HURRY – PLACES ARE LIMITED
DISCOVER WHAT YOU CAN DO TO LIVE TO BE 120 – THE NATURAL WAY - STAYING HEALTHY, FIT AND MENTALLY ALERT
Discover scientifically proven natural health secrets to ensure you live a longer, healthier life – from our panel of leading experts in this field. Our outstanding line-up of keynote speakers includes Dr Mark Atkinson, "the UK's favourite holistic doctor!" Jayney Goddard the inspirational President of The Complementary Medical Association and an avid practitioner of natural Anti-Ageing medicine. Phil Micans, Anti-Ageing world expert and biochemist who has specialised in this field for nearly 20 years. Dr John Briffa, brilliant, deeply respected and a passionate advocate of the benefits of nutritional medicine. Dale Pinnock, TV health and nutrition expert - and medical herbalist. Dr Deepa Apté, international guru in the ancient Indian medical system - Ayurveda for health, wellbeing, longevity and beauty. Dr Brian Halvorsen - world leading natural dentistry expert.
Plus visit the Younger By The Day™ Exhibition and learn from the experience of even more experts in the field of Anti-Ageing medicine.
Here's what we covered on the last Younger By The Day™
KEYNOTE SPEAKERS AND TOPICS

Dale Pinnock: is a highly sought after expert on nutrition and herbal medicine, who delivers the full spectrum of his expertise, to guide you towards a healthier life, and more informed choices. He sees it as his mission to be vocal and passionate about what works, and why, and to weed out that things that are nothing more than science fiction, to give people who need this information - the real picture. Dale will be giving an outstanding lecture on how to get healthy glowing skin and have your beauty shine from within.  Dale will also give us a live food prep demonstration - showing how simple it is to create delicious functional foods that have measurable medicinal properties.
Dr Mark Atkinson: one of the world's leading authorities in mind-body medicine whose focus on creating the healthiest, happiest and most fulfilling life possible has been endorsed by such leading authorities as Dr Andrew Weil, Dr Christiane Northrup, Professor Karol Sikora, Dr Bernie Siegel and Dr Larry Dossey, and been featured in the national press including The Daily Telegraph, Mail on Sunday and Sunday Times and showcased to millions of people on Europe's most popular breakfast TV show - GMTV. Author of several best selling health books including The Mind, Body Bible. Dr Mark will be takling on Emotional Fitness for Life:  One of the master keys to keeping young at heart is to shift from an ego-centric to soul-centric way of being in the world. The essence of ego is fear, tension, control and resistance – all of which contribute to premature ageing. A soulful life in contrast is marked by clarity, harmony, well-being and surrender. In this insightful talk Dr Mark will share how at the heart of facilitating this liberating shift is Emotional Fitness. You are going to learn what emotional fitness is, what its benefits are and most importantly of all how to raise the emotional fitness of yourself and your patients
Dr John Briffa: a recognised expert in nutritional and naturally-oriented medicine and award-winning health writer, formerly the natural health columnist for the Daily Mail and the Observer's nutritionist. Author of books on nutrition and wellness including the new and revolutionary The True You Diet. We are honoured to have John as a Keynote Speaker as he regularly delivers health-focused and work-life balance seminars to a prestigious range of clients including PricewaterhouseCoopers, Reuters, IBM, and the Bank of England. He is also a regular guest on radio and TV. In Dr Briffa's keynote lecture,  you'll learn all the latest natural health techniques for brain health and wellbeing optimisation and how to enhance cognitive function.
Phil Micans : Leading bio-chemist and Editor of the Anti-Aging Bulletin, co-author of the International Guide to Anti– Aging Drugs,  one of the top consultants in the world on Anti-Ageing Medicine. What Phil doesn't know about Anti-Ageing Medicine isn't worth knowing! Phil will be speaking about eye health and human cataracts: The role and proven efficacy of the naturally occurring anti-oxidant, n-acetylcarnosine, eye-drops as a treatment for this debilitating and serious condition.
Dr Brian Halvorsen: Founder Member British Nutrition Society. Founder Member IAOMT (International Academy of Oral Medicine & Toxicology). Founder Member Mercury Free Society. Founder of CDP Dental TV. Section chairman BDA. In the early 80's Brian's concern turned to Holistic Dentistry and the effects of materials that were currently being used and became Amalgam free in 1985. In Dr Halvorsen's lecture you'll learn about the protocols for safe mercury amalgam removal - and indeed a science based  overview of whether mercury amalgam should even be considered for some people. Dr Halvorsen is an extremely popular speaker and is a prolific author and he will be signing copies of his new book "Great Teeth for Life".
Dr Deepa Apté: Dr Deepa Apté is a fully qualified Indian medical doctor, a qualified Yoga teacher and a qualified Ayurvedic practitioner. She lectures widely on Ayurveda and Yoga and regularly writes articles for the press. After having run successful practices in India and Germany, she now runs her practice from London.  Dr Apté says: "Every person not only wants to live longer but also healthier. Ayurveda has gifted us with the unique art and knowledge of Rasayana – Ayurvedic rejuvenation therapy." Dr Deepa Apte will share with you the anti-aging secrets of Ayurveda and its practical applications in everyday life which would include tips on food, herbs, massages, yoga and lifestyle routine.
Jayney Goddard: President of The Complementary Medical Association and passionate about the field of Anti-Ageing Medicine from both a Conventional and a Complementary Medical point-of-view. Jayney is widely regarded as one of the world's leading experts on the scientific basis for what works in complementary medicine and natural healthcare and is a Fellow of the Royal Society of Medicine and a Fellow of the Royal Society for Public Health.  She was recently awarded the Complementary and Natural Healthcare Expo Award for Outstanding Contribution to Complementary Medicine - which was judged by a panel of respected complementary medical professionals and a group of high profile captains of industry coming from backgrounds as diverse as banking, insurance and entertainment. Jayney will share with you the very latest advances right across the natural anti-ageing field - which is an incredibly fast moving and exciting arena.  The fantastic news is that complementary medicine and natural healthcare practitioners have a huge amount to contribute to this field and are in a prime position to be able to help their clients to live longer, healthier and happier lives.  Jayney believes in extending our 'health-span' - not just our 'life-span' and to do this we need to address healthy ageing from a completely holistic perspective.
New Speakers added:  Jazz Rasool BSc - Astrophysics MSc Crystallography - Spirtual Scientist / Scientific Spiritualist. Jazz will discuss the anti-ageing effects upon our cellular powerhouses - the mitochondria - of energy medicine approaches such as Tai Chi and Medical Qi Gong. Jazz is a qualified medical qi gong practitioner and he will demonstrate some techniques that you can use at home or with your patients.

Elaine Wilkins and Kelly Oldershaw - Expert Patients share with you their recovery protocols for working with people with chronic debilitating health conditions.
If you prefer to book offline please call us on 0845 129 8434 to chat to a real person who can take your booking over the phone
Refund policy - we do not offer refunds, but you are more than welcome to transfer your ticket to another person - but if you intend to do this please let us know within 24 hours of the start of the conference at Admin@The-CMA.Org.UK otherwise the person you have transferred your ticked to can not be admitted. Many thanks.
*************
Here's what was covered in the inaugural Younger By The Day conference in November 2010:
Book NOW and Discover The Secrets
of How You Can Halt and Even
Reverse the Ageing Process
and Stay Happier, Healthier, Brainier and Look Fantastic –
The NATURAL WAY!


Look and feel healthier, stay mentally alert and enjoy a longer life - without scalpels, drugs or chemicals at the UK's first ever "Younger By The Day"™ Conference.

PLUS Find out everything you need to know about the latest Medical and Scientific Research on Anti-Ageing – from Gene Theory to advances in the application of Stem Cell therapy for you and your health; how to safely Detox and Manage Your Weight; from life lengthening Telomeres to Natural Alternatives to Botox and Fillers, how to have Beautiful Healthy Skin, the most effective Exercise to Burn Fat and Gain Muscle, how to manage your Hormones so that you can function at your peak in every respect, and much, much more.

Our outstanding line-up of Top Speakers are at the cutting edge of this field and you'll learn everything you need to know to halt and even reverse your biological age - and look fabulous on the outside, and genuinely be fitter - and younger - on the inside.
Speakers include:
Dr Mark Atkinson; The UK's Favourite Holistic Doctor and best selling author of many titles including The Mind Body Bible. Dr Mark will be speaking about . . . . . . . . . . .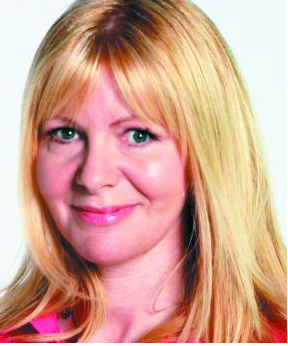 Janey Lee Grace; beloved broadcaster and author of many books including the smash hit: "Imperfectly Natural Woman"
Eva Fraser; (Born 1928 - yes - really!) World famous beauty guru who poineered facial exercises as a realistic alternative to face lifts etc. Eva's book The Eva Fraser Facial Workout has been a runaway bestseller worldwide.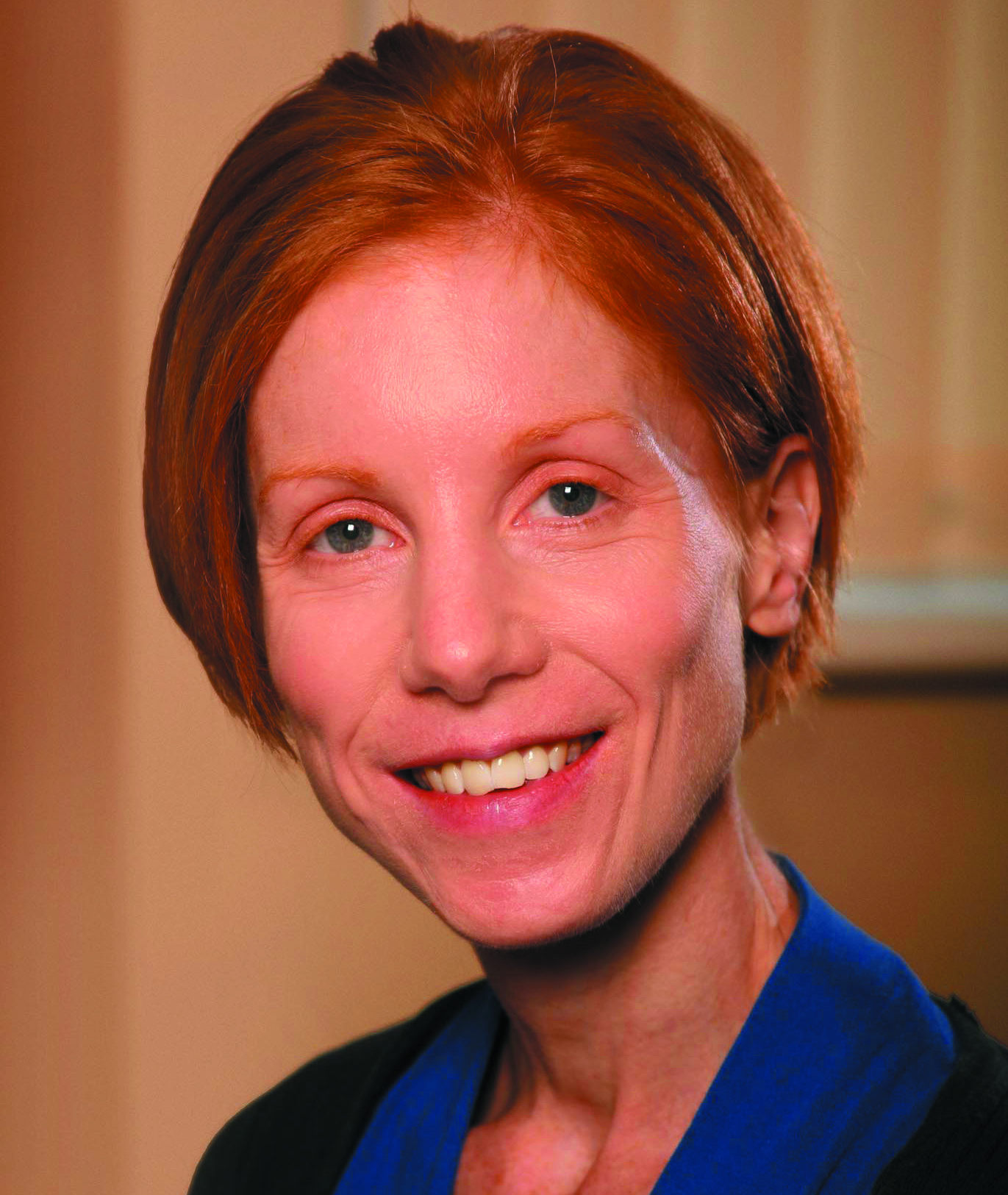 Christine Bailey; MSc, nutrition guru, lecturer and author of numerous books including Tasty Treats for Healthy Kids, The Top 100 Low Salt Recipes, The Intelligent Way to Lose Weight (co-authored with Dr Mark Atkinson, Higher Nature 2009), The Vitamix Cook Book, The Top 100 Recipes for Brainy Kids and The Juice Diet Book (2010).

Holly Taylor; is a qualified Nutritional Therapist with a first class honours degree in Chemistry. She practices in both London and the South East as part of Equilibria Health, as well as lecturing for the College of Naturopathic Medicine. In addition to advising individual clients, Holly also lectures and writes for the supplement company Higher Nature and has recently published books on skin and digestive health.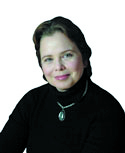 Galina Imrie; MA Ed, is the Director of Aqua-Clinic, MA Ed is a detox and digestive health consultant and a colon hydrotherapist. She specialises in the connections between digestion and emotions and in rejuvenation through health.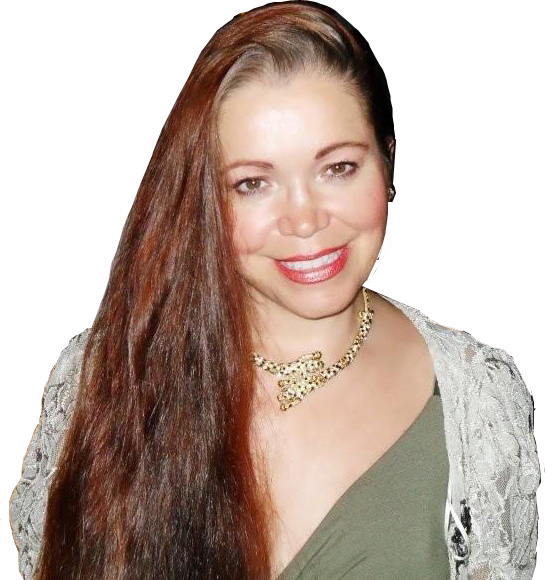 Jayney Goddard; Host and Founder of "Younger By The Day" conferences and workshops. Jayney is considered to be one of the worlds leading experts in complementary medicine and natural healthcare. Jayney's will cover subjects including: 'Why We Age", "Is Ageing 'Curable'", "The Importance of Social Networks - in real life!" and more.
Refund policy - we do not offer refunds, but you are more than welcome to transfer your ticket to another person - but if you intend to do this please let us know within 24 hours of the start of the conference at Admin@The-CMA.Org.UK otherwise the person you have transferred your ticked to can not be admitted. Many thanks.
When & Where

Kensington Town Hall
Hornton Street
W8 7NX London
United Kingdom


Friday, November 9, 2012 from 9:30 AM to 5:00 PM (GMT)
Add to my calendar
Organizer
"Jayney Goddard is one of the world's leading natural health authorities. Jayney is a true inspiration and a caring, compassionate healer."
Jayney is internationally acknowleged as one of the world's leading experts in the field of Complementary and Natural HealthCare. For the past 21 years, Jayney has held the post of President of The Complementary Medical Association - and has helped many thousands of practitioners to become successful - doing what they love!
Aside from her CMA activities, Jayney is a well known broadcaster and writer and is also a Fellow of the Royal Society of Medicine and a Fellow of the Royal Society of Public Health. Read more about Jayney and her work on The Complementary Medical Association's website  The-CMA.org.uk