Your 90 day Profit blueprint - from Click.Convert.Sell

Sunday, 5 May 2013 from 10:00 to 17:00 (BST)
Event Details
The 90 day profit blueprint - One day intensive.
Do you want a proven roadmap for growing your business?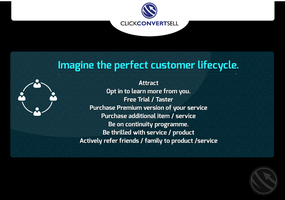 Do you want to assemble a turnkey sales & marketing machine
that will pack you with business?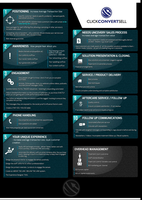 This intensive 1 day workshop GUARANTEES you will leave with
an actionable plan to boost revenue & profits in the next 90days. 
Get a personalised PROFIT BLUEPRINT for your business.
The Click.Convert.Sell Blueprint:
ATTRACT: (Clicks) :
How to attract more interested prospects more often both online & offline.
COMPEL: (Convert) :
How to position yourself for authority & convert those cold enquiries into motivated prospects that understand & value your unique solutions.
DELIVER: (Sell):
How to design & provide transformative solutions that people pay higher prices for & refer enthusiastically to you, whilst increasing profits for you predictably every time.  
AUTOMATE: (Free):
How to systemise this & scale it up.
Subjects that we will cover include:
1. Why your website is losing you money & how to fix it.
2. Your 3 sales blindspots - and how to fix them.
3. Powerful revenue boosters that work.
4. How to get your customers to self select premium services themselves.
5. How to know who to send what offer to. 
6. How to craft compelling offers that are profitable for you & irressistable to your prospects.
7. How to find the hidden profits in your business.
8. The secret to uncovering the secret needs and desires of your prospect.
9. How to raise prices without customer objection.
Plus much more.
RESULTS GUARANTEED:
We are so confident that you will make at least double your investment back in the next 90 days as a result of the proven tools given to you in this workshop. If you implement them and don't make at least double your money back just contact me at the end of the 90days with full details of your implementation for a FULL refund. 
What people say
"You need to listen to Aalok. Discussing marketing with Aalok is always a highlight.  He accumulates more knowledge than just about anybody I know.  But what really matters most, he puts it to the test before most people have even figured it out.  It's an effort just to keep up.  Aalok would always argue that imperfect action beats waiting for perfection every time, yet there is very little imperfect about the action he takes.
Listen to what Aalok tells you, and then get out and do it."
Rob Warner
Director
3VineStreet
PPC & Conversion Experts
www.3vinestreet.com
"Aalok is way ahead of the curve in terms of marketing. His knowledge and understanding is exceptional, but what really stands out is his ability to analyse a situation, and deliver a solution in very simple clear terms. He is always willing to experiment but at the same time watching the results with the eye of an eagle – and adjusting his strategies to ensure a successful outcome. I have no hesitation in recommending Aalok to anyone serious about marketing and sales – he can deliver whilst most cannot in a world of marketing!"
Arun Mehra FCA
Managing Director
www.samera.co.uk – Dental Chartered Accountants and Tax Advisors
www.samerastudio.com – Dental Design, Build and Marketing Experts
www.settingupinpractice.com – Set up and Acquisition of Practices
www.theneemtree.co.uk– Dental Practices in Canary Wharf, Esher and Wandsworth
"I've always been impressed by the speed at which Aalok tests the marketing strategies he discusses in the real world, on his own business. The insights gained from this testing combined with a well rounded understanding of many marketing models make his advice much more valuable than that give by 'experts' who teach but don't do.
Having recorded a number of Applied Marketing Podcast shows with Aalok, I can confidently say the Click.Convert.Sell model will provide value to anyone who applies the strategies and Aalok is the right person to be teaching this approach."
Stuart Bell
"Dr Shukla is one of the most advanced thinking professionals I know. His ability to understand others and communicate helpful suggestions has been instrumental in my foundation inviting him to join us as a trustee.
An incredibly well read professional, but real humility within his personality."
Professor HRH Patel PhD, FRCS(Urol), FRCS(Eng)
"I've known Aalok for a while now and we speak regularly. When we do, we discuss marketing. When we finish speaking, I change my marketing. I cannot remember the last conversation I had with Aalok that didn't result in me doing what I was doing better or changing to a better strategy entirely. He's just got a brilliant 'marketing mind'."
Brad

 Lazarus
LM2 Entertainment Ltd
"Aalok is on the leading edge of marketing; both on the internet and in the real world.
He never fails to surprise me with a new marketing or selling innovation and has developed systems that really do work.
I've seen him put these into practice for his own business and for others, to great effect - getting real breakthroughs in all the markets he's tried.
I've worked with him and would recommend others do the same.
He'll make you richer! "
Nigel Charman
Photographer
Organiser
Click Convert Sell is the sales & marketing partner for entrepreneurial small businesses from entrepreneur Aalok Y Shukla. 
Aalok knows real world business. He knows the pressures of paying rent, managing staff, dealing with customers & how to stand out in a competitive market.
Aalok's business interests:
Alkali Dental Studios - a private cosmetic dental clinic set up from scratch built entirely using direct marketing & the principles taught. We are the highest reviewed dental clinic in our market.
I Love Straight Teeth.co.uk - a speclalist online / offline lead generation company that delivers patients seeking cosmetic teeth straightening to approved dentists using a proven customer journey. 
Click.Convert.Sell - A sales & marketing partner designed to increase revenue & profitability for entrpreneurial small busineses. We provide advice that pays for itself in multiples fast & we guarantee that.
Other interests:
MDCF.org - a charity hospital in India that uses  100% of donations towards patient care. Aalok helps the board with fundraising & communication.strategies.
Appliedmarketingpodcast.com
Here Aalok & Stuart (founder of the ilovemarketing london meetup group) discuss proven marketing models & sales strategies applying them to real world businesses.