Your Attitude determines your Altitude hosted by Burton, Lichfield and Tamw...
Description
Your 'attitude' determines your 'altitude'
Mel Eves, a performance master coach will help you to achieve your full potential in business. He will help you to achieve a winner's mindset, develop your inner game and gain clarity in your ambitions.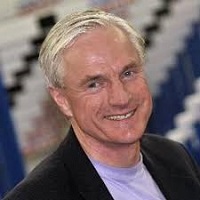 Networking
There will also be an opportunity to network with like-minded people, promote your business and make new connections in a friendly environment, so make sure you bring your business cards! Please feel free also to bring any of your own leaflets and brochures, an area will be made available for the display of promotional literature.
Free to members, guests and non-members and includes a buffet, tea/coffee
Registration will be at 6.30pm and the meeting will close at approx. 8.30pm
Please book in at the security office to collect a high viz jacket and you will be directed to the venue which is about 50 metres walk
Parking: Free on site and across the road..
For general enquiries please contact Gioia Grobler