Sales Have Ended
Registrations are closed
Thank you for your interest in attending this event, Places to this event are limited. We will confirmation your reservation on 18th September 2017.
Sales Have Ended
Registrations are closed
Thank you for your interest in attending this event, Places to this event are limited. We will confirmation your reservation on 18th September 2017.
Description
FEW PLACES LEFT!
With more than $34.4 billion raised across the world in 2015, Crowdfunding offers a serious "opportunity to SMEs to by-pass traditional funding streams such as grant applications or bank loans" (Nesta).
The industry is expected to surpass venture capitalism this year and go above $93 billion (World Bank Report) Recent legislation in the UK and the EU has enabled many Crowdfunding platforms to spring up – some with more of an International or UK remit, others specialised in sectors such as Tech, Creative, Entertainment, Arts, Food & drinks… The crowdfunding landscape can now be a bit daunting to companies.

In partnership with Kickstarter and Manchester-based Nuuk Digital, Enterprise Europe Network North West is organising this hands-on seminar to help innovative SMEs looking for investment to develop new solutions understand:
• What Crowdfunding is and how it can help you
• How to effectively run your campaign to reach your goals
• The pitfalls, success and rewards
This interactive session will also feature a couple of North West SME case studies that have developed new and exciting products thanks to their Kickstarter campaigns - One being Mymanu Ltd who has developed the world's first truly wireless earbuds with live translation.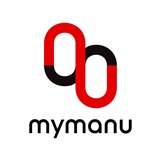 Key takeaways
After this event, attending SMEs will:
• Have a better understanding of Crowdfunding – how it can be used, the different types of financing, how to start a campaign
• Be equipped with the necessary tools to start a campaign
• Develop an effective online marketing campaign
• Dos and DONTs
• Networking with other like-minded companies
Attendees
This event is exclusively aimed at innovative SMEs looking to raise investment to develop new and exciting solutions in sectors such as:
• Fashion, Arts, Craft, Film & video, Food & Drink, Games, Music, Technology
Places are limited. Only 1 delegate per company will be able to attend.
Perks
With only 20% to 30% of projects being successful, preparation, the right messages and an effective online marketing are key to success.
Therefore, 20 selected SMEs with a tangible crowdfunding project will be invited to attend a free VIP workshop delivered by Nuuk Digital on the same day between 10AM and 11.30AM to discuss their project and learn more about:
• "Developing the right and compelling messages" and
• "Developing the right online Marketing tactics"
Nuuk Digital is a successful Marketing Agency that has helped raise over $15 million in the past 18 months. www.nuukcrowdfunding.com

Interested? - FEW PLACES LEFT
If you are an SME with a suitable project for Crowdfunding and interested in attending this event, please register your interest here.
Places are limited to 50 places (INCREASED) and 1 delegate per SME. Confirmation of registration will be sent on 22ND September 2017.