Description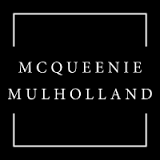 This seminar has been developed for ambitious businesses that want to build better relationships with their customers. Whether you're a new business building your customer base or an established business that wants to make the most of your customer's loyalty, we'll be exploring how your brand can help you.
We'll look at a customer loyalty ladder, to identify the different stages of your relationship with your customers, and the role of your brand at each step. You will learn about the importance of defining your target audience and your message. We'll explain why a visual identity that's distinctive and memorable is a great asset. And we'll finish by looking at the opportunities you have to bring your brand to life and nurture loyalty in your customers.
In this practical session we'll also consider the benefit of customer loyalty, and how it can help you to increase the value of sales, as well as the volume of sales. If you're an ambitious business leader that's serious about growing your business, this event will give you valuable insight into how your brand can help you create customer loyalty.
Jonathan Alder is Partner and Creative Director at McQueenie Mulholland. He has 28 years experience in the design sector, and specialises in brand design and strategy.
McQueenie Mulholland provide marketing, PR and brand support to ambitious organisations. They help clients to win new customers, launch new products and break into new markets. Based in Exeter, they work with clients across the south west.
Local SME's please come and join us over light refreshments and network in a welcoming atmosphere for what promises to be an enlightening event.
Pease feel free to share on social media and bring a business associate with you - #NatWestBoost @jamescourt77