Description

As well as the opportunity to meet with other business owners, we will be helping you understand how using LinkedIn effectively will support you and your business by connecting you to the most suitable people. 

This YBM Connection event will attract business owners who like to connect and learn a skill at the same time. In this seminar, we'll focus on using LinkedIn productively and discuss how this powerful social media tool can help you forge new and productive connections with your key clients and target market.

Our expert, Heather Kynnersley, is an online editor and search engine optimiser with a wealth of experience writing content that reaches and engages an audience. Her work encompasses SEO consultancy and mentoring, social media training and management, as well as digital copywriting.

What you will come away with:
• An overview of why all businesses should have a LinkedIn profile and a company page
• Top tips on how to maximise your LinkedIn profile and company page
• Advice on finding the best connections for you
• Advice on using LinkedIn to successfully network online with other business owners.

This seminar is suitable for:
• Those who wish to connect with like-minded business owners
• Business owners who have a LinkedIn profile but do not understand how this platform can help them reach their ideal customers or strategic partners
• Business owners who aren't on LinkedIn but wish to get started on the platform and have the confidence to use it.

Bring your laptop with you so you can explore your own profile within the seminar.
Price includes refreshments.

Email barbara@yourbusinessmatters.co if you wish to be invoiced directly. Payments can be made via Event Brite and carry a fee
Workshop leader:
Heather Kinnersley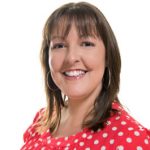 Heather is an online editor with a wealth of experience in writing content that not only reaches an audience, but also takes into account the important elements of Search Engine Optimisation. Her work is varied, but encompasses SEO Consultancy, social media content writing, social media account management, website analysis and copywriting.
Barbara Hodgson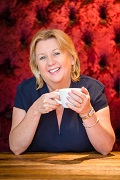 Barbara is a Women In Business Network franchisee and owns eight groups with over 150 members across Northants, Leicestershire and Stamford. Barbara loves connecting business people and attributes her success at this commercial matchmaking to truly understanding people's businesses. Your Business Matters grew out of her desire to help business owners find strategic connections and partnerships that will make a difference to their business, as well as enabling them to hone their business skills through training and development