Your Career in Global Health and International Development

Friday, 2 December 2016 from 09:30 to 11:30 (GMT)
Event Details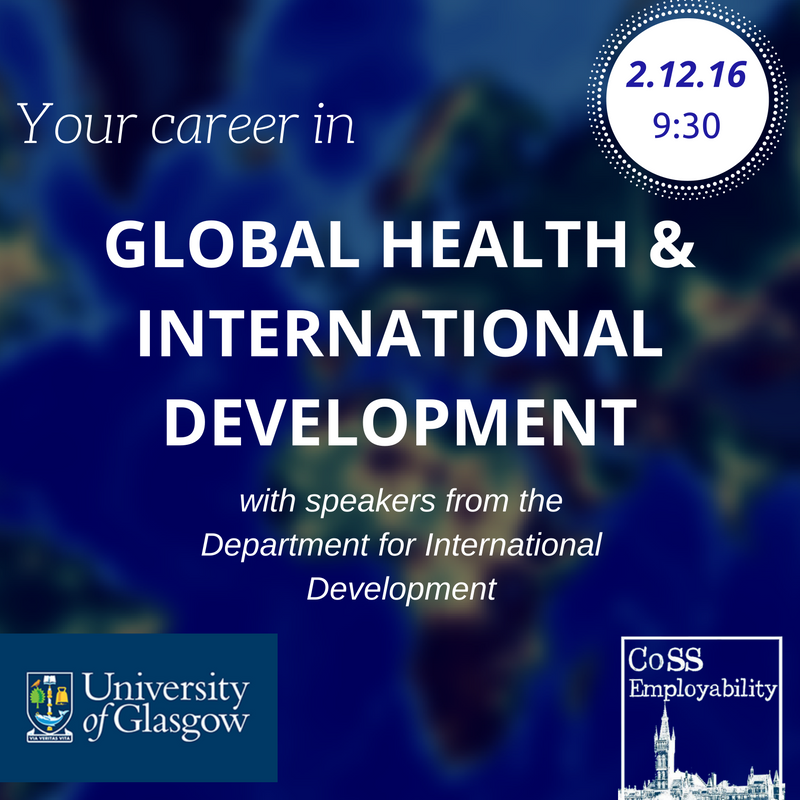 "Your Career in Global Health and International Development"
December 2nd from 9:30-11:30 in the Adam Smith Business School Lecture Theatre 206 (Main Building)
We are very pleased to welcome Dr. Sue Kinn, Nick Ford, and Fiona Ross from the Department for International Development (DFID) to the College of Social Sciences to discuss their careers and experience working in the fields of health services and international development. 
During this panel discussion chaired by Dr. Dickon Copsey, College of Social Sciences Employability Officer, our speakers will introduce their careers, current projects, backgrounds, and the various organisations they have worked for. They will discuss how their degrees have aided their career journey, the various skills and experiences they obtained at university and the challenges they have faced in their career trajectories. 
Students will have the opportunity to ask specific questions about starting careers in health services and international development, including: where the best entry points are, whether having practical experience or a Masters degree is more beneficial and how to get the most out of work experience or volunteering.
This event is open to all University of Glasgow students. Although this will be an open Q&A session, please prepare questions for our speakers in advance.

Speaker Biographies: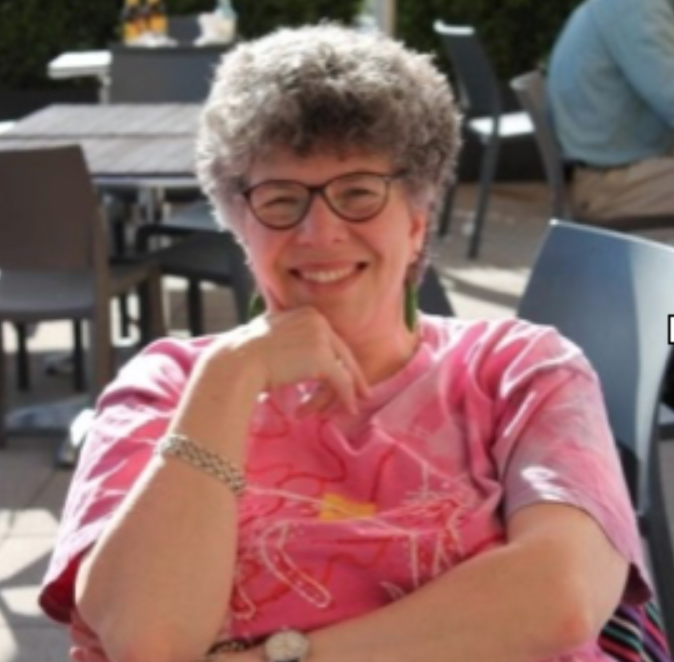 Dr. Sue Kinn is head of health research in the Research and Evidence Division at DFID. Sue began her career, at Glasgow University, as a laboratory-based cell biologist and postdoctoral researcher in dermatology research. She has worked for the NHS and in universities and has  15 years' experience in UK public health and health services research, including leading a team of researchers developing a programme of work on patient centred outcomes.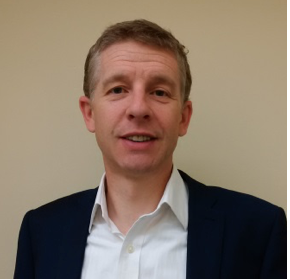 Nick Ford is Head of the Procurement & Commercial Department at the Department for International Development. Nick joined DFID in 2012, having spent 20 years transforming services and delivering direct and real business benefits in the UK, US, Australia and Spain within the defence sector. With a passion for the development of both people and the profession, Nick is a Fellow of the Chartered Institute of Purchasing & Supply (CIPS), previously a CIPS Regional Chair and a regular keynote speaker at conferences.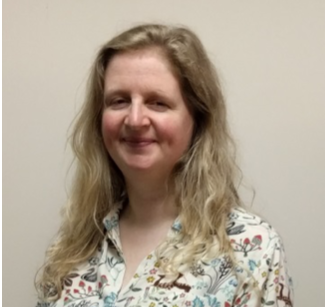 Fiona Ross is an MCIPS accredited Senior Procurement and Commercial Professional leading on DFID's commercial strategy for health to identify potential initiatives to drive value for money and reduce supply chain risk across all DFID's funding channels. Fiona joined DFID in 2010, having previously worked as a management consultant and project manager with many public and private sector clients. She is passionate about working with DFID and playing her part in eliminating world poverty.
About the Team
In DFID, the health research team's portfolio of 30 programmes (approximately £90m this year), covers areas key to DFID's strategic priorities including communicable diseases (e.g. prevention, treatment and control for Malaria, TB, HIV and AIDS, antimicrobial resistance and epidemics); health systems; maternal, reproductive and child health; non-communicable diseases (e.g. nutrition and mental health).  
The research covers a wide range of methods and approaches including both qualitative and quantitative approaches, operational research, clinical trials of complex interventions and the development of new technologies (drugs, vaccines, diagnostics etc.) through product development public private partnerships. 
When & Where

Adam Smith Business School Lecture Theatre 206
Main Building
University of Glasgow
Glasgow
United Kingdom


Friday, 2 December 2016 from 09:30 to 11:30 (GMT)
Add to my calendar