Description
'Your Child's Digital World' Fostering Conference
---
The conference, hosted by The Foster Care Co-operative (FCC), will be a showcase of good practice, training and awareness on everything fostering in the digital age. Hosted by FCC's e-safety specialist, Lynn Findlay, the conference will be on Tuesday 5th February 2019, to coincide with Safer Internet Day, at The Carlton Park Hotel, Rotherham from 9.30am-4.30pm.
As well as being a Senior Supervising Social Worker at FCC, Lynn Findlay delivers training programmes and writes a monthly blog on online safety issues called 'Understanding your child's digital world'. She has also written articles for regional and national publications such as The Guardian.
Anyone passionate about good fostering practice will enjoy the day - which is aimed at foster carers, social workers, fostering agencies and local authorities.
FCC are delighted to confirm a number of speakers at the conference. Cath Knibbs, the UK's leading Cybertrauma consultant, therapist and researcher will be their keynote speaker. Other presenters at the conference will be Chris Keogh-ly and Claudia Megele. Chris is from an organisation called Guardian Saints. Guardian Saints 'keep watch over the changing landscape of threats to children's online safety, and work to ensure fostering service providers and foster carers are equipped to protect against them.' Claudia Megele is a leading authority on digital safeguarding with extensive research and publication in online safeguarding and the effect of online engagement on children's safety, development and identity.

About Cath Knibbs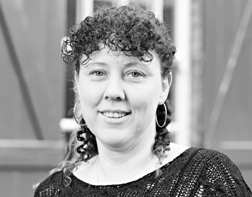 Catherine is a human being, mum, author, PhD clinical researcher and child/adult Psychotherapist. She is a cyber specialist who proposes new theories as to why we engage in cyberspace as we do, and has published in peer reviewed journals as a leading researcher in the UK around the topic of cybertrauma. She writes for the largest UK e-safety companies, including a national newsletter #DITTO that goes directly into schools. Cath also presents at national and international conferences including those organised by CCMH, NSPCC and Marie Collins. She is currently writing her second book.
About Chris Keogh-ly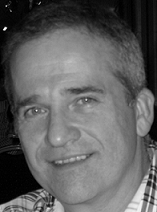 Chris volunteers his time to Guardian Saints, delivering education and awareness to parents, carers and social workers - helping them unravel the myriad of parental controls on systems and devices young people use all the time. His objective is to encourage young people to be 'good digital citizens'. In his message, Chris underscores that the digital world is not a virtual world but an extension of the real world.
About Claudia Megel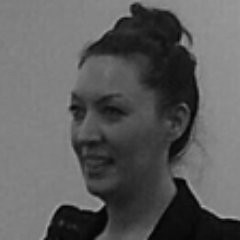 Claudia Megele is Head of Service for Quality Assurance and Principal Social Worker for a local authority in England. She is also a fellow of the National Institute of Health Research (NIHR). Claudia is a practitioner, researcher and digital scholar with over 20 years of experience across academia, research and practice. She is a leader in holistic safeguarding (i.e. safeguarding both online and offline), digital professionalism and digital citizenship and ethics, as well as psychosocial and relationship based practice.
She will be presenting a section entitled 'Understanding the Digital Identity of Children in Care' - which will discuss how vulnerabilities or insecurities are amplified online, and how the internet acts as a digital magnifying mirror reflecting back and amplifying emotions and identities as well as strengths and vulnerabilities. Claudia's books include: "Safeguarding Children and Young People Online" by Policy Press and "Psychosocial and Relationship Based Practice" by Critical Publishing.
A jam-packed day, including all refreshments and lunch. All delivered under FCC's ethos of co-operation, collaboration and not-for-profit.
***For tickets bought after 23rd January, please email lynn@fostercarecooperative.co.uk direct if you have any food allergies or dietary requirements that the hotel needs to know about.***
Ticket sales will end at 9.00pm on Monday 4th February.
---
Exhibiting at the 'Your Child's Digital World' Fostering Conference
We have space for exhibitors at the conference. If you are interested in exhibiting only during the event please email lynn@fostercarecooperative.co.uk for further details and prices.
---
The Foster Care Co-operative is an ethical, not-for-profit organisation - and is the only fostering agency operating as a co-operative in the UK. Winners of the Inspiring Co-operative of the Year Award 2018, they put foster carers and children at the heart of everything they do.
Any surplus income FCC makes is re-invested to provide more foster care support and training. The FCC is above all child orientated - taking great care to match children with foster carers. The stability of placements with FCC is more than six times higher than the national average.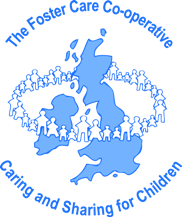 Organiser of 'Your Child's Digital World' Fostering Conference