Your Future Your Ambition (YFYA) Executive Event: Artificial Intelligence Bias - The Great Debate

Wednesday, 17 October 2018 from 18:00 to 21:00 (BST)
Event Details
Artifical Intelligence Bias - The Great Debate

 

Your Future, Your Ambition was founded in 2012 to educate, inspire and encourage young people (ages 7 to 23 years) from diverse backgrounds into pursuing careers in science, technology, engineering & maths (STEM).
At this evening event, you will hear from sector leaders about the challenges and ethics of innovative technology such as Artificial Intelligence (AI).
There is a continuous battle in business between generations, in particular when it comes to the use of disruptive technology. Many business leaders are contemplating how, when or whether to introduce disruptive technology, to stay competitive, relevant in industry and attract and retain the best talent.
---
Meet Our Panelists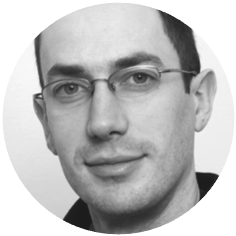 Peter J. Bentley
Peter J. Bentley Ph.D. B.Sc. (Hons) is an Honorary Professor and Teaching Fellow at the Department of Computer Science, University College London (UCL), Collaborating Professor at the Korean Advanced Institute for Science and Technology (KAIST), Chief Technology Officer at AI company Braintree Ltd, co-founder of Kazoova Ltd, a consultant and a freelance writer. 
Previously he was also a Visting Fellow at SIMTech, A*STAR, Singapore, Visiting Research Fellow at Goldsmiths College, London, Visiting Research Fellow at the University of Kent, Canterbury, and a contributing editor for WIRED UK. He achieved a B.Sc. (Hon's) degree in Computer Science (Artificial Intelligence) in 1993 and a Ph.D. in evolutionary computation applied to design in 1996, at the age of 24. 
Peter runs the Digital Biology Interest Group at UCL. His research investigates evolutionary algorithms, computational development, artificial immune systems, swarming systems and other complex systems, applied to diverse applications including design, control, novel robotics, nanotechnology, fraud detection, mobile wireless devices, security, art and music composition. 
 He is also author of the number one bestselling iPhone app iStethoscope Pro. Peter was nominated for the $100,000 Edge of Computation Prize in 2005, and was a finalist for the AAAS 2010 Science Books & Films Prize. 
Through his research and his books he often gives public lectures, takes part in debates, and appears on radio and television; he was the host of the monthly Royal Institution's Cafe Scientifique, and a Science Media Expert for the RI Science Media Centre. 
He is a regular science and technology writer for BBC Focus magazine. He regularly gives plenary speeches at international scientific conferences and is a consultant, convenor, chair and reviewer for workshops, conferences, journals and books in the field of evolutionary computation and complex systems. He has published over 300 scientific papers and is editor of the books "Evolutionary Design by Computers", "Creative Evolutionary Systems" and "On Growth, Form and Computers", and author of "The PhD Application Handbook" and the popular science books "Digital Biology", "The Book of Numbers", "The Undercover Scientist" and "Digitized."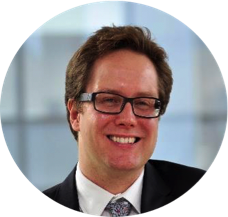 Dr Matthew Howard 
Director Artificial Intelligence & Cognitive Computing I lead Deloitte's AI and Cognitive Next Generation Services team. 
My background includes academic research, start-up biotech, Big Pharma, IBM Watson, and Deloitte Innovation. I work cross industry to help customers understand the opportunities of rapidly evolving technologies, how to innovate using them and how to move from the hype to real use cases and implementation. 
I also have deep experience in Digital Healthcare and have worked extensively at the public private interface to build analytics systems to understand patient data that meet a wide range of needs and recognize the complexity of working with granular healthcare data. 
The objective of our AI team is to help our clients not only build cognitive strategies but also get their hands on real technology. We form joint client-Deloitte innovation teams to rapidly build prototypes and flesh out use cases, using a range of vendors including IBM Watson, Google, and Microsoft. We help our clients take a proportionate approach to investment to support business led decision making, all based on a robust understanding – and experience of – these exciting new technologies.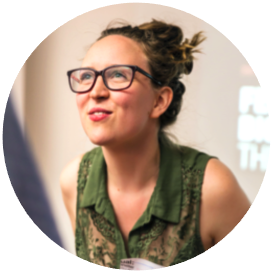 Hanna Naima McCloskey
Hanna Naima McCloskey is of Algerian-British heritage and the Founder & CEO of Fearless Futures.
She has worked for the UN, NGOs and the Royal Bank of Scotland, across communications, research and finance roles; and has lived, studied and worked in Israel-Palestine, Italy, USA, Sudan, Syria and the UK. She has a BA in English from the University of Cambridge and an MA in International Relations from the Johns Hopkins School of Advanced International Studies, with a specialism in Conflict Management. 
Hanna is an expert in inequality and leadership, having dedicated the last seven years to researching, living and exploring the literature and practice of creating socially just, empowered and inclusive communities and workplaces. Hanna also leads on our work to bring anti-discrimination and intersectionality to design, which she does in collaboration with our colleague Priya.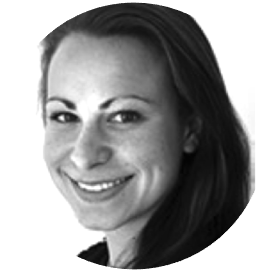 Dr Alexy Karenowska 
Undergraduate Physics and Engineering Science courses in electromagnetism, circuit theory and electronics, solid state devices, optical and electronic communications, electrical machines, and control theory.
Dr Alexy Karenowska is a magnetician with a research group based in Oxford's Department of Physics. She completed her undergraduate degree in Engineering Science in 2007. She then went on to read for a D.Phil in Physics and was elected to a Fellowship by Examination at Magdalen in 2011, and a Fellowship by Special Election in 2014.
Alongside her work in magnetics, Alexy is also the Director of Technology at The Institute for Digital Archaeology (www.digitalarchaeology.org.uk), an organization dedicated to finding innovative technology-driven options for the documentation and preservation of heritage material. Alexy's work is particularly focused on the application of 3D printing and machining technologies to the restoration or replication of damaged or destroyed archaeological structures and artefacts.
Alexy is Magdalen's Access Fellow and has a special interest in helping potential applicants and their teachers learn more about the College. In connection with her work in physics, engineering, and archaeology, she runs an educational programme which works to bring to life the important relationships between the sciences, the arts, and the humanities.
---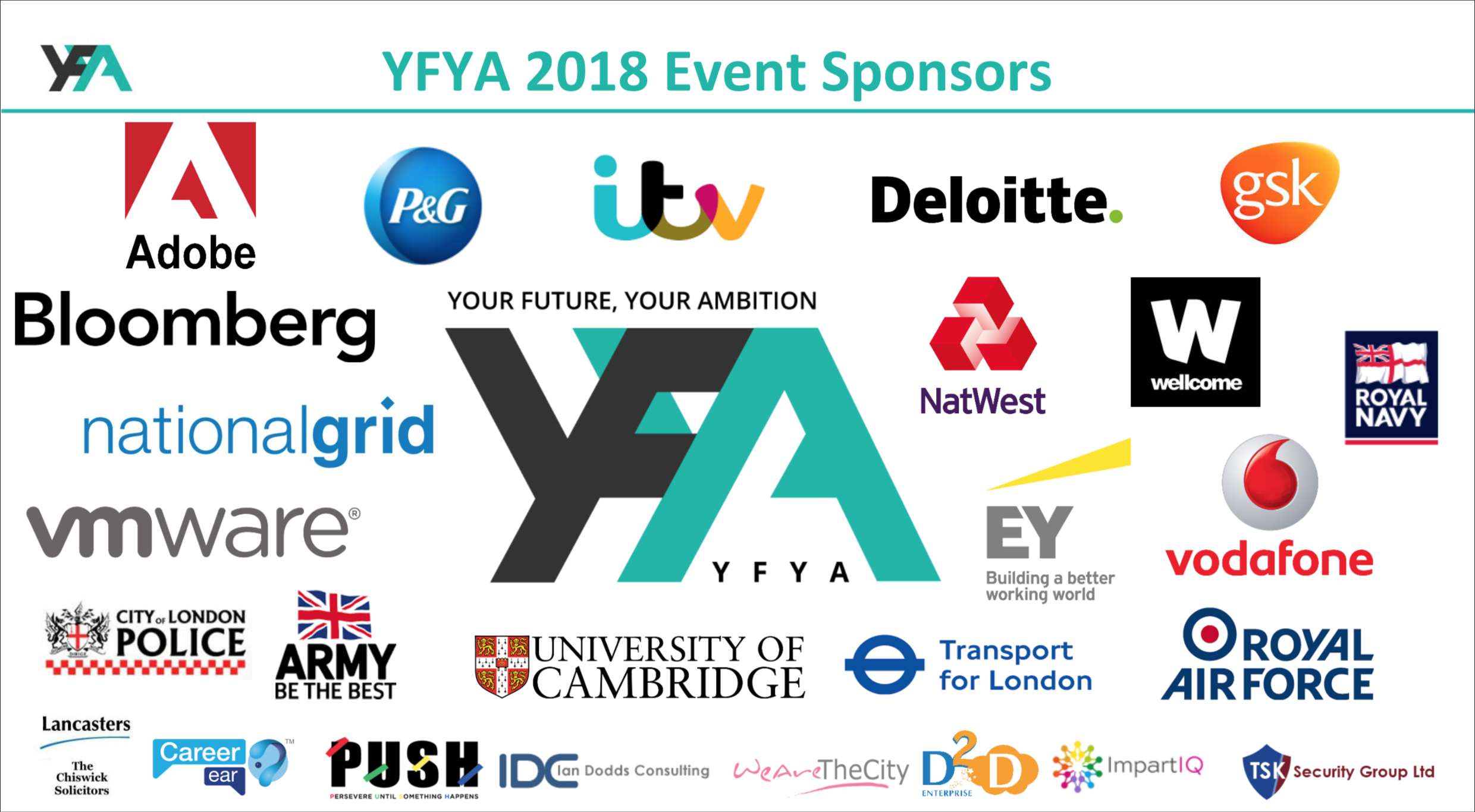 Do you have questions about Your Future Your Ambition (YFYA) Executive Event: Artificial Intelligence Bias - The Great Debate?
Contact YFYA
When & Where

Emirates Stadium
Entrance J, Woolwich Suite
Hornsey Road
N7 7AJ London
United Kingdom


Wednesday, 17 October 2018 from 18:00 to 21:00 (BST)
Add to my calendar
Organiser
YFYA is …
"An award winning initiative developed to inspire, excite and engage diverse talent in pursuing careers in science, technology, engineering and maths (STEM) through Experiences, Exposure and Education."
Now going into its 7th year YFYA provides younger age groups (7-16yrs) with exciting and inspiring activities,  whilst providing the older Students (17+ yrs) with access to blue chip organisations through key workshops and exposure designed to provide the key tools top companies are looking for in respect to STEM based careers.
The theme of the event is  to attract, excite and inspire those attending in that what lies ahead are fantastic careers in STEM based industries. The format of the event will follow the highly successful approach in previous years of interactive Activities, insightful Exposure to STEM organisations and learning Experiences provided by key companies and specialist organisations. 
Each year the event aims to attract more companies in order to connect with more young people. This we believe will create a stronger and more binding link between education and industry.