Description
Your Menopause & healthy Ageing - What every woman should know
Registration and refreshments from 9.30am
A LINE-UP OF 7 SPEAKERS COVERING ALL ASPECTS OF BEING A WOMAN OVER 40

Even if you don't feel that this applies to you, it will be for someone you know so please share.
You can buy up to 4 tickets so why not treat a friend or a member of the family with a gift of well-being.

FOR SPEAKER LIST AND ITINERARY - please click the link below: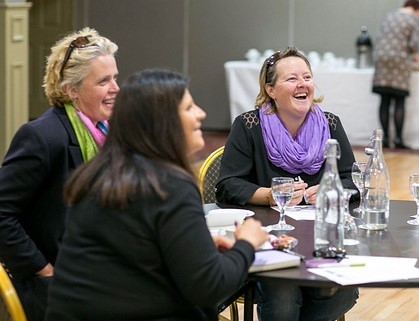 There are over 30 symptoms related to hormonal changes that occur leading up to the menopause. They can affect your physical, mental and emotional health.
Many women find this period in their lives very challenging with work and life pressures exacerbating their symptoms and vice a versa.
This workshop features speakers who have expertise in different areas, from diet and stress management to approaching your line manager to discuss your menopause. Confidence in your abilities to perform at work is often lost – we look at how to restore confidence and improve mental cognition and memory. And we discuss the burning question should you use HRT or not?
You will take away: an example menopause menu; 5-minute calming techniques to help with stress, anger, and hot flushes; and a goody bag of healthy treats.
BONUS!
Download your free e-book of common nutrient deficiencies for women over 40 here - http://bit.ly/nutrientdefs