Your Money Matters - with BBC TV's Lawrence Gold
Description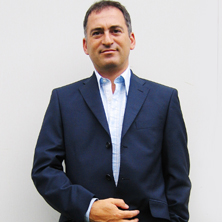 Thackray Williams, a leading South East law firm, are pleased to be joined by Lawrence Gold, the straight talking financial expert from the award winning BBC 2 television series – Bank of Mum and Dad. You may also recognise Lawrence as the featured expert on Channel 4's Richard & Judy, BBC 1's The One Show and on Five's The Wright Stuff.
Who better to get practical, hands on advice, from about your later life planning?
What this seminar will cover:-
You work hard to make money, so it makes good sense to build on your efforts by doing some tax and pension planning, before you reach retirement, in fact the sooner the better.
Financial regulations have changed dramatically over the past few years so there is now a lot more that can be done to maximise tax allowances and inheritance tax allowances through effective financial planning.
In this informal seminar we will discuss:
Making use of all tax allowances
Understand the importance of Inheritance Tax Planning and the difference it can make (including Wills)
Have a full view of your options for Retirement Planning and other tax efficient ways of saving
Understand the importance and use of Lasting Powers of Attorney to look after your affairs and/or business interests if you are ill or unable to do so yourself.
You will leave this event with a better understanding of your financial future allowing you to take some important steps to help you make the most of your money in retirement.
Refreshments and a light buffet will be included.