Description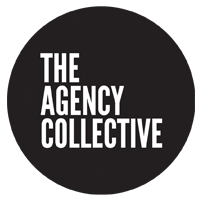 An event for CEOs, directors & shareholders of agencies – Digital, Creative, Brand, Content, Marketing, PR, SEO, Design, Video, Search, Social Media, UX & Full Service Agencies
If you're an agency owner looking to get the inside track on how to grow your agency, you're invited to join The Agency Collective, a group of ambitious agency owners that meet quarterly for dinner, insight & support - all focused on helping you grow quicker.
Sales Dream Team - Hire the perfect sales team to grow your agency
This is your chance to hear from Spencer Gallagher - someone who knows how to grow an agency, having guided
his agency from a shed in his mum's back garden to become a Top 10 UK Digital Marketing Agency.
During this talk, Spencer will be sharing how he built a sales team that helped his agency win big clients such as Sony, Technicolor, BlackBerry, UPS, Nokia Siemens Network, ITV and Sky, as well as major sporting organisations such as The NFL, The Premier League, Spurs, Liverpool F.C and The Subaru World Rally Team.
Spencer will also be sharing his tips for how to build your own Sales Dream Team, including:
Timing - when to hire your first salesperson
The key sales people

you'll need to hire on your growth journey

How to incentivise your sales team to get the best results
The perfect mix of hunters & farmers - how to get the balance between the two
Sales vs Marketing

- who to hire in which positions (and when to do it)

The little things that will make a BIG difference to how fast you grow
How to maintain sales momentum as you grow
Insight
This isn't stuff from textbooks, it's from an agency owner that have been there, seen it and done it. As well as his own experiences, Spencer will also be sharing insights from what he sees the UK's most successful agencies doing to grow quicker.
Timings for each dinner
- 6pm – Drinks & networking with other ambitious agency owners
- 7pm – Dinner & presentations
- 10.30pm – Conversations at the bar until late...
Please note that tickets are non-refundable. However, if you can no longer make it, please let us know at least 7 days before the event and we'll give you a credit to use for future events.
If you cannot make this one, click here for more Agency Collective events
If you're a Wow client... drop an email to info@thewowcompany.com and we'll share a discount code for you to receive a free ticket to your first event.
For more information about The Wow Company, click here