Event Information
Location
The Union
21 Higher Cambridge Street
Manchester
M15 6AD
United Kingdom
A chance for you to confront some of the most challenging questions around the Christian faith with help from an experienced panel.
About this event
Location: MMU Student Union, Conference suite 1.
Our God Given Mission in partnership with Abide Society and African and Caribbean Society Manchester is proud to present, for the 4th year running: Your Q Manchester
Your Q Manchester is our touring Live Show. To date we have completed over 19 across various universities across the UK including, Birmingham, London, Warwick, Exeter and more.
At YourQ we create a platform for a live audience (thats you), to ask and addresses some of the most difficult and controversial questions facing the Christian faith, It is 'Your Que' to ask the questions.
We have distinguished panellists who help us to navigate questions regarding modesty, church/biblical doctrine, the Gospel and Social Justice, Church and sexuality, Relationships and so much more. The aim is for the audience to get involved and collectively share wisdom!
Panelists for this event Include.
Joe Reeser - Lead Pastor at The Ramp Church Manchester
Dr Emmanuel Olatokun - Business Consultant and CEO of SpeaLife Consulting
Stacie Reeser - Pastor at The Ramp Church Manchester
Mike Omoniyi - Founder and Director of Our God Given Mission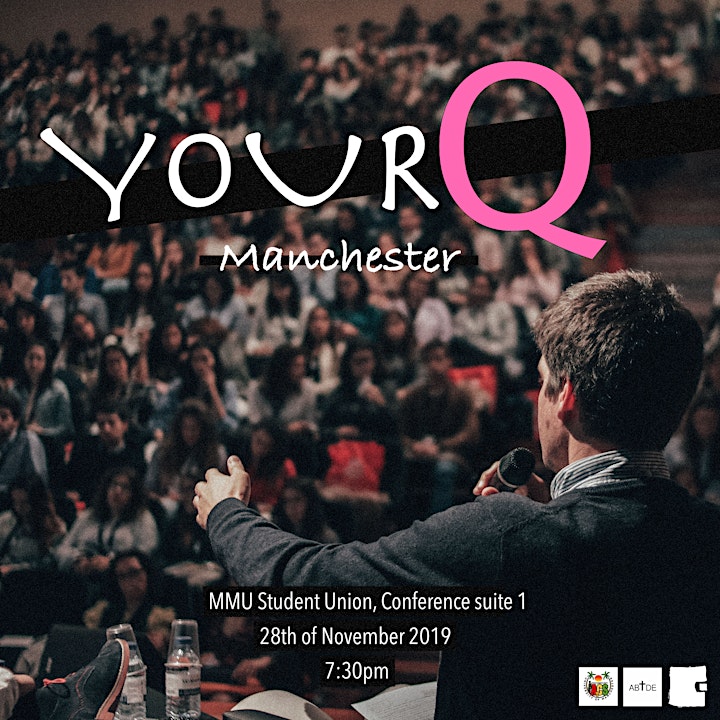 Date and time
Location
The Union
21 Higher Cambridge Street
Manchester
M15 6AD
United Kingdom