Description
Invitation-only event
New research, undertaken with over 2000 adolescents (aged 13-16) in the UK, has identified that social media, mobile health apps, and wearable lifestyle technologies have a profound influence on young people's health and wellbeing behaviours. Whether it be through Snapchat or Instagram, the 7-minute workout app or the Apple Watch, adolescents are accessing and co-producing harmful views and behaviours about physical activity, body image and food intake.
This seminar will explore the new challenges that face physical activity and health education resulting from youth engagement with social media and health-related apps. By bringing together teachers, researchers, policy and industry professionals the seminar will:
•Present new evidence generated from over 2000 youth on the impact of digital technologies on health and wellbeing
•Identify the new risks and opportunities for youth physical activity and health promotion
•Construct realistic actions for schools, teachers, researchers, industry and policy
•Consider new practices for teaching and learning using technology within physical education and health contexts
Please register your attendance for the event by the 3rd April 2017.
If you have any queries about the event, require any additional information, or have any dietary requirements, then please contact Hannah Wood (h.e.wood@bham.ac.uk, 0121 414 2873).
Additional Information
Schedule of the day: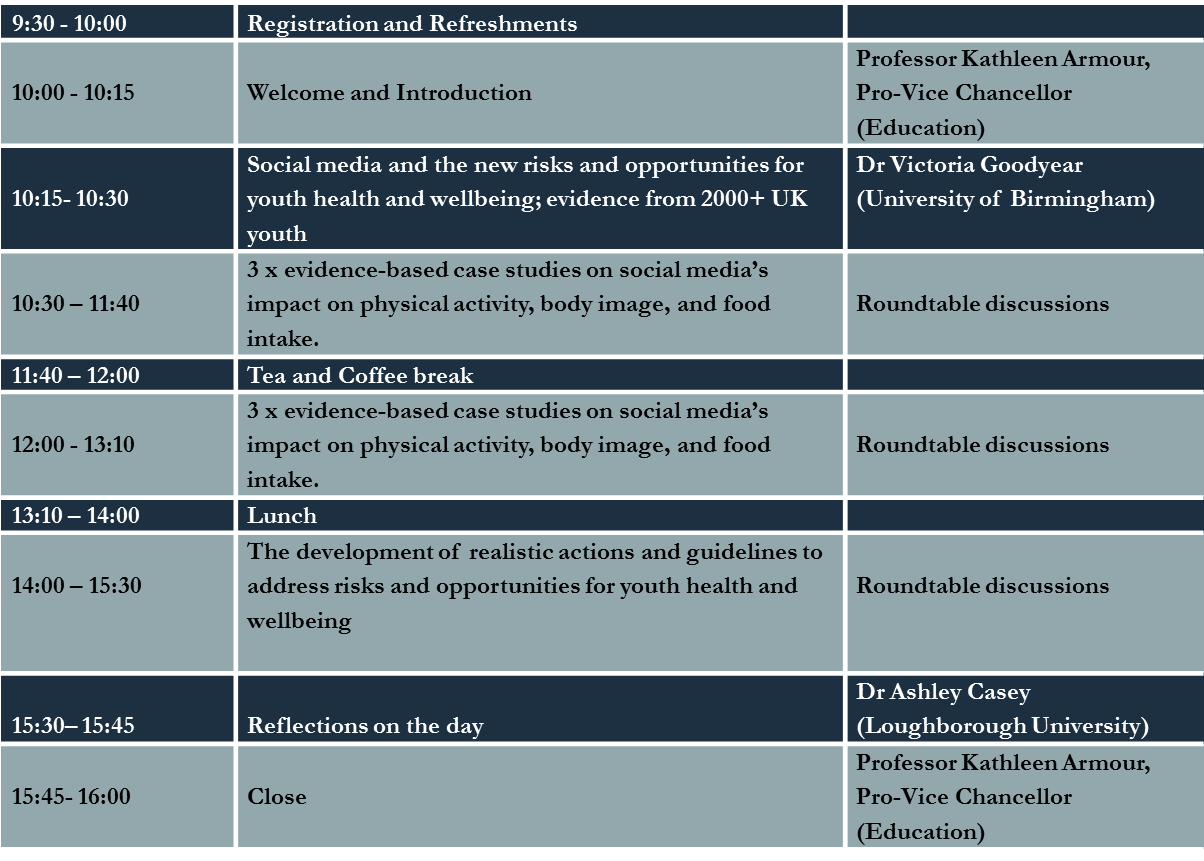 Where to find us: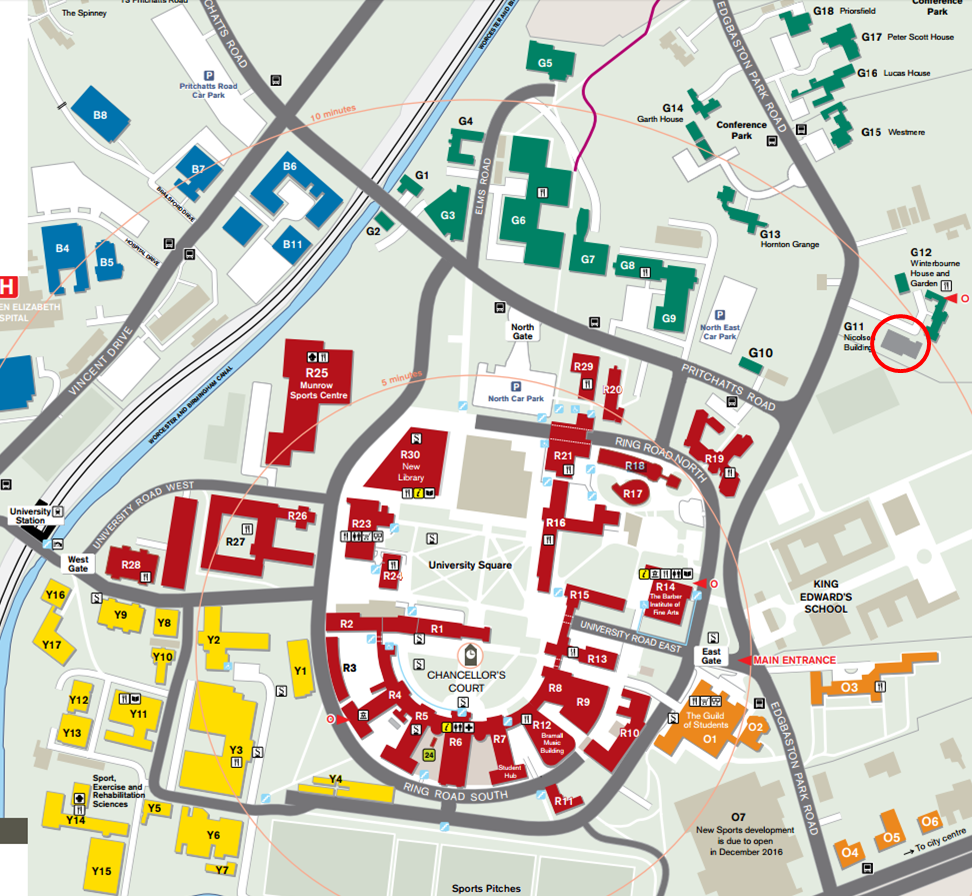 Campus Car Parking:

Car Parking is available at all times at the University's North‐East car park located
off Pritchatts Road. B15 2SA

The current parking fee is a staggered tariff between the hours of 9.30am ‐
4.30pm, dependent upon your length of stay:

0‐1 hours £2

1‐3 hours £3

3‐5 hours £4

5‐8 hours £6
Outside of these times, parking is free.

During evenings and at weekends, free parking is also available in the car parks
and bays around the University, accessible via the University's East Gate (off
Edgbaston Park Road).

There are plenty of parking bays for disabled visitors. Please contact Hannah Wood (h.e.wood@bham.ac.uk, 0121 414 2873) for any other special requirements or for any questions regarding
travelling to your event.

Travelling by Train:

We are lucky enough to have our own "University" train station, which is two
stops from New Street station ‐ the main, central station for Birmingham.
University station is at the West Gate of the University.

Travelling by Bus:

The number X61 stops on Grange Road immediately in front of the University and
the 63 bus stops on the Bristol Road outside of 360 Sport and Fitness. The 99 and
98 buses stop on Edgbaston Park Road outside the Conference Park.

Travelling by Plane:

If you are arriving by air to Birmingham airport then you have two ways to travel
to us:

taxi to the University ‐ journey time should be approx 30 minutes and cost should be about £40 ‐ £45.

train from the station at the airport, called Birmingham International, and then follow the directions for travelling by train above once you arrive into Birmingham New Street.
Wi‐Fi:
Free of charge and available throughout the public areas.