Description
Invitation-only event
Data from over 2000 young people, including your students, has shown that social media and apps provide new and exciting opportunities for health promotion. Unfortunately we also identified several risks; social media and apps can, (i) exaggerate body image concerns, (ii) contribute to obsessive exercise behaviors and (iii) disrupt wellbeing. Preliminary survey data also shows that 48% of young people have changed their physical activity, body image or food intake because of something they have seen on social media.
This 'world' first workshop will allow your students to experience new 'lessons' that build on the opportunities but also address the risks. This is particularly important, given the DCSM, OfSTED and the DfE's drives to promote healthy lifestyles and mental wellbeing in schools.
Students will experience new 'lessons' in our new 360 sport and fitness centre, with sessions led by leading nutritionists, fitness instructors and health and wellbeing professionals.
Outcomes:
• Students will develop new understandings of how to take a critical approach to what they see and use on social media and apps
• Teachers will have access to new educational tools that they can apply in your school to promote healthy active lifestyles
Students invited are those in year 9 or 10. Please note, these sessions are not specifically targeted at BTEC or GCSE PE students. We recommend that students come in practical kit to allow them to participate in physical activities and that they may want to bring a change of clothes for the day. We will send further details regarding parking and travel to the University of Birmingham prior to the event.
Please register your attendance for this event by the 24th April 2017.
If you have any queries about the event, need to make us aware of any dietary requirements, or require any additional information, then please contact Hannah Wood (h.e.wood@bham.ac.uk, 0121 414 2873).
Additional information:
Where to find us: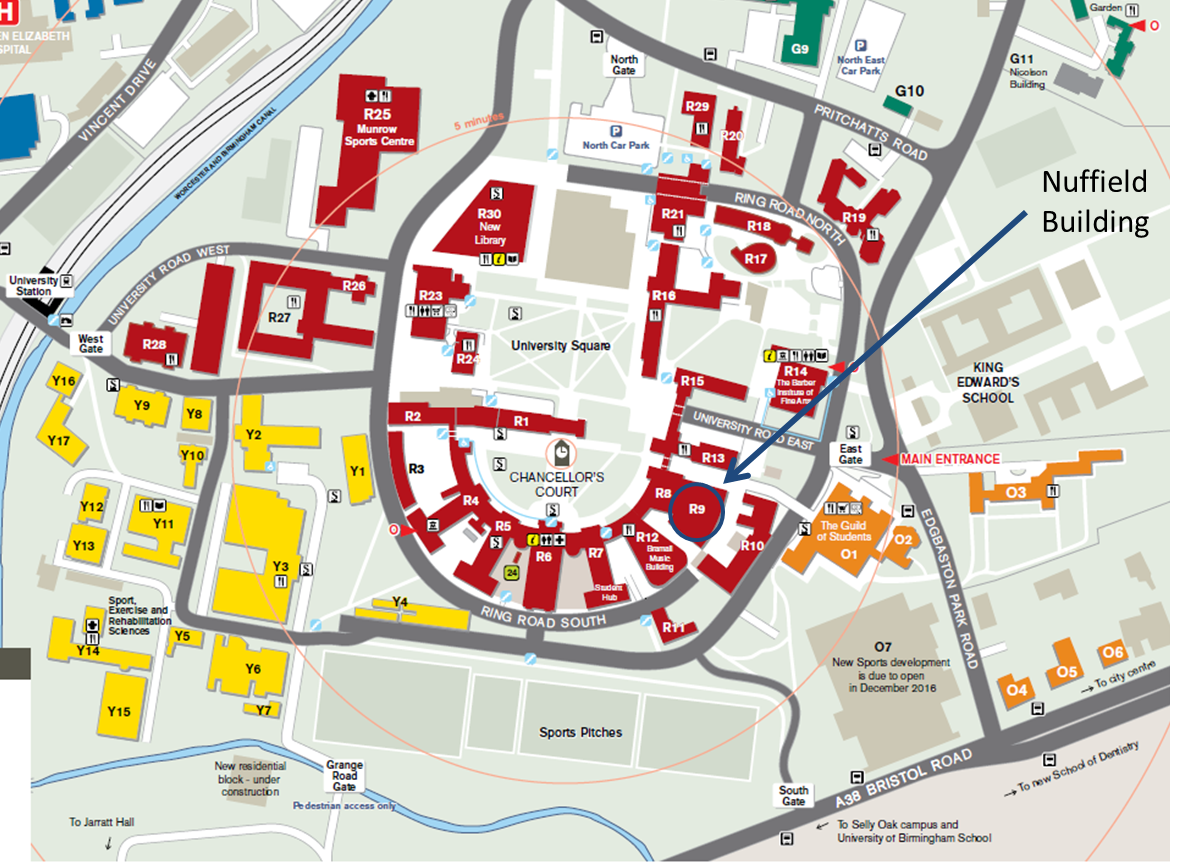 Schedule of the day: