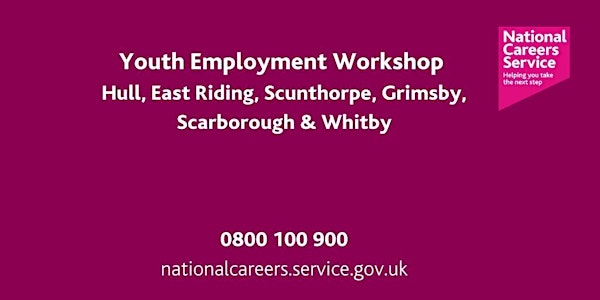 Youth Employment – Jobs, Training & Skills- Yorkshire and Humber
If you're aged 18 to 24 and struggling to find the perfect job, join us to find out about your local labour market.
About this event
In this workshop, you'll get more information about the options open to you, including education, apprenticeships, work experience, employment and many more!
You will also learn to identify your transferable skills and match them to jobs available and get help planning your next steps.
If you live in Hull, East Riding, Scunthorpe, Scarborough, Grimsby or Whitby, join us to:
• Raise your awareness of the options open to you including education, training, apprenticeships, traineeships, work experience, voluntary work and employment
• Learn what skills employers are looking for
• Identify your own strengths and transferable skills
• Strengthen your CV/application form and employability skills
• Prepare you for interviews
• Gain information about the local labour market and job opportunities