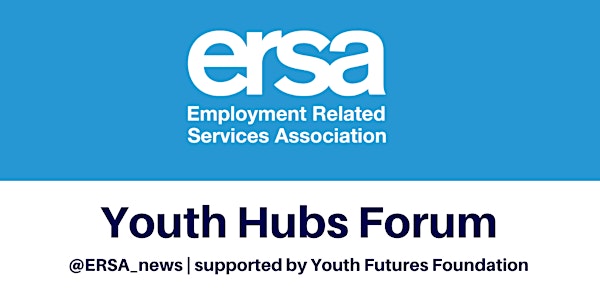 Youth Hubs Forum - supported by Youth Futures Foundation
Part of ERSA's Youth Employment Forum, open to organisations interested in the here, now and future of youth provision.
About this event
Chair – Francesca Prior, Southampton City Council
Youth Employment
ERSA is continuing our work on Youth Hubs, please join us for the next forum meeting, online, on 1 June at 10am and then 6 July, 3 August, 7 September, 5 October, 2 November and 7 December all at 10am - 12pm. All organisations interested in supporting the Youth Employment Agenda are welcome to attend with the kind support of Youth Futures Foundation. These forum meetings are intended to offer youth providers a community of good practice, share ideas, problem solve together, connecting and collaborating with others in a safe and friendly environment.
Join our community of good practice.
https://ersa.org.uk/youthemployment