Description
Identify, understand, and help
Youth Mental Health First Aid is an educational course which teaches people how to identify, understand and help a person who may be developing a mental health issue.
In the same way as we learn physical first aid, Mental Health First Aid teaches you how to recognise those crucial warning signs of mental ill health.
Become a certified Mental Health First Aider.
---
You'll learn how to:
Spot the early signs of a mental health problem in young people
Feel confident helping a young person experiencing a problem
Provide help on a first aid basis
Help protect a young person who might be at risk of harm
Help prevent a mental health illness from getting worse
Help a young person recover faster
Guide a young person towards the right support
Reduce the stigma of mental health problems
The Youth MHFA course takes place over 2 full days at a cost of £300 per person (+VAT + Eventbrite fees), unless you have been issued a promotional code by Peter.
At the end of the course…
You'll receive a MHFA Standard manual that you can take away with you and also an attendance certificate from MHFA England to say you are now Mental Health First Aider.
---
What's the course like?
The sessions will be a mix of presentation, group discussions and group work activities.
Peter will provide a very safe learning environment and is trained to support you throughout the whole course. If you don't feel comfortable joining in certain bits, then don't, we won't make you do something you aren't comfortable with.
Due to some of the sensitive subjects of our courses, including suicide, we limit numbers to 16 people. We want everyone to feel safe and Peter can help if people find some bits particularly difficult.
---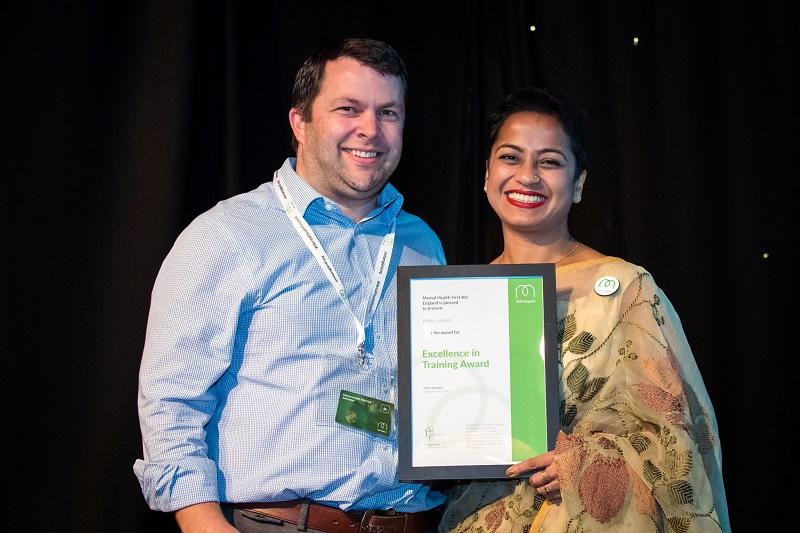 Delivered by Peter Larkum
Award Winning MHFA Instructor
Clients delivered to include:
Cisco • Ministry of Defence • Oxfam • WHSmith • BBC • Network Rail • Aviva • Oxford University • British Gas • YMCA • The NHS • Hampshire County Council • Princes Trust
Delegate Comments:
"I just wanted to say I thought the workshop was brilliant this morning and Peter was incredible – such an inspirational speaker."
— WHSmith
"Very approachable and knowledgable instructor, who was engaging, positive, firm and accommodating. I feel more confident about my own mental health & boundaries, and how I could help others now."
— Oxfam
"Every Line Manager needs this course"
— SKANSKA
"Pete is an excellent presenter and he is very engaging. This can be a challenging course but he presents in an understanding and detailed manner."
— Oxford University
"Engaging, sensitive, supportive, experienced, confident, knowledgable, and brilliant."
— Reading University
For more information please visit:
MHFA England or peterlarkum.com