Description
Did you know?
Joseph, 17 years old, was a prophetic dreamer
David, 15 years old, was a shepherd-warrior.
Gideon, 20 + years old, was a judge-warrior of Israel
Shadrach, Meshach and Abednego, 20+ years old, were fearless and bold in the midst of persecution.
Philip's 4 teenage daughters were prophetesses
Timothy, 20+ years old was a pastor
These are just, but, to mention a few
These youths you read in you bible have done great exploits for God.
What about you? Is your Christian life exciting, vibrant, full of fire, meaningful? Or it's just same old church - dull, boring and meaningless.
Well, in these last days, youths have a great destiny waiting for them. That's right. Joel 2:28 says: I will pour out my spirit on every kind of people: your sons will prophesy, also your daughters.
Your old men will dream, your young men will see your visions ( MSG )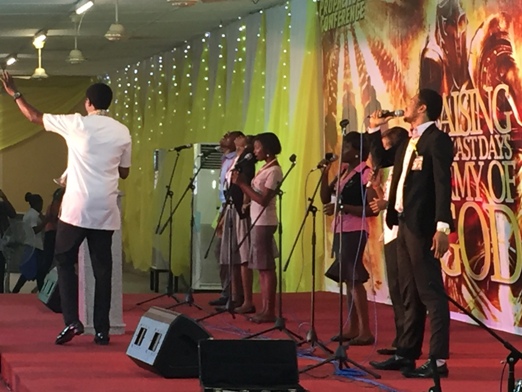 Wow, youth are going to see visions and prophesy! Like Joshua and Gideon they are going to partner with angels in the end-time as warriors. That's their end-time destiny! Let yours be meaningful and purposeful for the lord Jesus
These are exciting times for youths.
Attend Youth Prophetic Conference
Date: November 12 – 13, 2017
Time: 9AM – 5PM Daily
Venue: Faith Plaza, CMS, Bariga, Lagos
Ministering: SADHU SUNDAR SELVARAJ and Other Anointed Ministers of God
Registration Fee: N1000 (Feeding and Accommodation not inclusive) or $100 for foreign delegates

Angel Broadcasting Network Ministry
Zenith Bank, Account No: 1014255301
For Enquiries:
+2348090581694, +2347019712628, +2348090964385