Youth Violence and Brexit - A Detached Youth Work Response
Description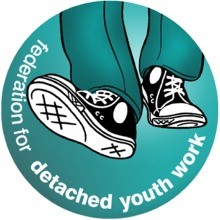 Youth Violence and Brexit - A Detached Youth Work Response will provide opportunity for practitioners and policy makers to consider the normalisation of youth violence and the impact of Brexit on young people? We will also consider how to maintain relationships with young people in London and the south east in this climate? Detached and outreach workers will have opportunities to reflect, to get support and to voice their views on these issues.

Programme:
o

9.30am: Registration

o

10.00am: Welcome and Conference Introduction

o

10.15am: Workshops

o

11.45am: Break and refreshments for networking

o

12 noon: Panel discussion – Knife crime, serious youth violence and its impact on young people

o

1.15pm: Lunch further opportunities to network

o

2.00pm: Workshops

o

3.30pm: Conference summary and evaluation

o

4 pm: Conference close
The cost of £20 includes lunch and refreshments throughout the day.
50 places available. Please contact us through Eventbrite if you need to discuss payment or you have any questions.
For further information about the Federation, please visit www.fdyw.org.uk
Workshops:
giving confidence to people working in communities and with young people, the importance of detached and outreach work

The Impact of Brexit on Young People in London and the South East