Youth Vote London at Ministry of Sound

Saturday, 14 April 2012 from 12:00 to 17:00 (BST)
Event Details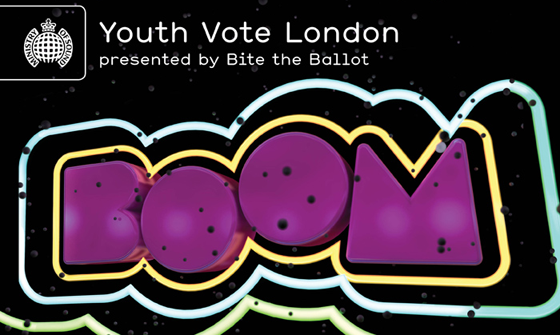 Why Youth Vote London?
Too often we see the misrepresentation of youth and too often we hear that young people are not engaged in politics. Well, we thought it was politics that is not engaging young people. So… a bunch of us came together to host this landmark event, and we want you to be a part of history!
Are you a Londoner and do you want change?
On May the 3rd London will elect a Mayor for the next 4 years and we want you to be a part of London's biggest ever rally of young people. But who are the candidates? What do they stand for? What does the Mayor even do? 
Well, that's what we'll find out at Ministry of Sound on the 14th April 12-5pm
What will be there?
Plenty of people to be on hand to answer your burning questions:
What happens if I vote and what if I don't vote?

What does the electoral register do?

Is there such a thing as a protest vote or what if I want to abstain?

What are the Mayor's responsibilities?
If you have a burning question now is the time to ask!
There will even be a mock up Polling Station and we can show how to register and how to vote but there is no obligation to vote or register!
There will also be live music, dance crews, comedians, speakers and so much more. All to the back drop of DJ's from Reprezent FM – The Voice of Young London.
Who will be there?
Presenting: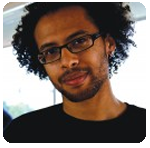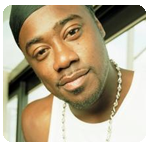 Dean Atta               Michelle de Swarte         Kat (MTV Base)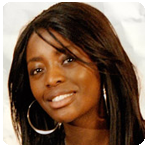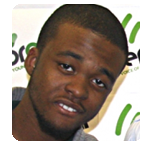 AJ Odudu                   DJ Shyne


Performing:

Live Music: Infecta, Stardo Karle, Ritz, Endeavour, Camara, Mikel Ameen, Bobii Lewis, J-Sol, Rogue
Comedians: Michelle de Swarte, Dan Schreiber 
Speakers: Sway, Owen Jones (author of 'Chavs'), Ashley Walters, Tanya Franks (Eastenders), Eddie Nestor (BBC Radio London) 
Dance: Aim High Dance Academy, Big Deal Dance Company
Reprezent FM DJs: DJ Marxsi, Martha 'Forecast', Tarek 'Revolution', Silent Sam, Shyne
Plus: Miss Baby Sol, Eoghan McDermot (XFM), Aaron Roach Bridgeman (SBTV), Kevin J
Plus the Mayoral candiates:




BRIAN PADDICK          JENNY JONES             KEN LIVINGSTONE         SIOBHAN BENITA


BRIAN PADDICK - Liberal Democrats
JENNY JONES - Green Party
KEN LIVINGSTONE - Labour
SIOBHAN BENITA - Independent 
BORIS JOHNSON - Conservative - TBC 
Watch what celebs had to say in our video
TOGETHER WE HAVE THE POWER TO MAKE OUR VOICES HEARD!

For more information about exhibitions and partners check Bite the Ballot website!
YOUR VOICE - YOUR VOTE - YOUR LONDON!
MAKE SOME NOISE  AT
#YouthVoteLondon
@BitetheBallot 

Please note:
You have to be 16 or over to attend and over 18 and from one of London's 32 boroughs to vote.

You can still register to vote if you are 16-17 and be ready for next time!

Even if you have not registered you can still come down but…

No hats, no hoods, no alcohol and no entry after 4.15pm!
When & Where

SE1 6DP London
United Kingdom


Saturday, 14 April 2012 from 12:00 to 17:00 (BST)
Add to my calendar
Organiser
Bite the Ballot is a ground-breaking project, which aims to inspire young people to create changes for themselves. The message is clear: "Don't wait for someone else to make changes for the better - make the changes yourself. We now have a direct link to the people who make the decisions… we can't change the laws but we can influence them, have your say, make a difference!"

For more information visit www.bitetheballot.co.uk