You've got the Power! Talk & Mastermind Session

Monday, June 8, 2015 from 6:00 PM to 8:00 PM (BST)
Event Details
Kick Ass Talks Presents:
You've got the Power! Talk & Mastermind Session

Get your massively discounted ticket for just £7.00 today.
PLEASE NOTE ...only a very few tickets will be sold go at this price.
The full price on the door is £20.
Q: We all have the power to be successful within us, so why is it that some people appear to be 'lucky' and 'do better'?
A: It's all down to ATTITUDE and persistence!
Everyone has the power within themselves to be successful. Learn how to analyse yourself (and your business), how to boost business by developing 'blue sky thinking' and how to use your power to stay motivated and on track to consistently grow your business - rather than flatlining!

Kick Ass Talks Presents to you: Leigh Walton
Leigh Walton is a published author having written two books on Social/Direct selling, a motivational speaker, a skilled trainer and a business coach. Leigh achieved the accolade of being the number 1 Field Sales Manager (out of 350 managers) during her employment at Avon Cosmetics.
She is described to as a 'driven' and 'focused' and 'An inspirational coach who gently pushes others out of their comfort zone.
You will walk away from this talk knowing:
• How to find out the 'needs and wants' of existing customers
• How to seek out new customers
• How critical great customer care maintains a healthy customer base.
• How to generate initial enquiries and actively seeking out new business
• Tools to show you how to motivate yourself and others -
• How to stay focused on your business without letting it take over your life!
NB – You may have to come out of your comfort zone to use some of her ideas, but guess what?
You'll still be breathing afterwards!!
Mastermind Session
What is a mastermind group?
"The coordination of knowledge and effort of two or more people, who work toward a definite purpose, in the spirit of harmony"
Napoleon Hill
A mastermind group is designed to help you navigate through challenges using the collective intelligence of others.

How will it work?
Immediately after the talk, we will sit together as a group.I will select someone to share a challenge they currently have in their life or business.
As group members, we will give feedback, help to brainstorm new possibilities, and set up accountability structures that keep you working towards your goals.
If you don't wish to share your issues just listen and contribute to the discussion as you will learn by just taking part.
I have personally been a part of a mastermind group for many years and have found this to be one of the single most effective ways to catapult me and my business on a month by month basis.
Join us on Monday for a massive opportunity for growth.
Format of the evening
18.00 – 18.15
Mingle & Network
18.15 – 19.15
Keynote Speaker
19.15 - 20.00
Mastermind Session
20.00
End

What others have said about Kick Ass Events: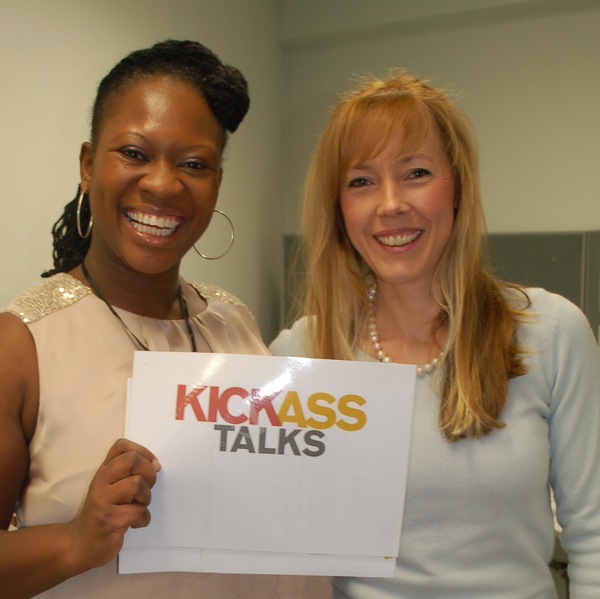 "The personal branding event that I attended was well organized and the topic was very relevant to me." Katherine Nthenge

"Kick Ass event are always informative, educational & a helpful way of building networking contacts & learning from each other." Maria Ramil

"Really enthusiastic and 'can-do' people who come to these events.""Very useful, all the speakers were very helpful." Denise Bennett
"Great event with topics that I've wanted for clarity. Good crowd and fabulous mix of personality. Would highly recommend and endorse a visit to a of Kick Ass Event." Sonia Consperl Irving
"Fabulous evening, very informative!"

"Very interesting and thought provoking. Also relevant to all businesses. Intimate and cozy chat so size of room was appropriate, good questions and excellent advice given." Leonora Babb-Benjamin
When & Where

The Space
17-19 Barr Street
B19 3EH
United Kingdom


Monday, June 8, 2015 from 6:00 PM to 8:00 PM (BST)
Add to my calendar