Description
You've started your business……NOW REACH FOR THE SKY!
Coventry and Warwickshire Chamber of Commerce – Start-up Event
The first 12 months after starting your business can be exciting and daunting, but our programme is aimed to support and encourage you not to just start but also to grow.
This is the Chamber's new initiative and we hope it will provide our old and new clients with a great opportunity to network and share experience of starting their businesses as well as sell and promote your products and services.
We will be showcasing some businesses we've supported through the Start-Up Programme that's part funded by ERDF and Coventry City Council.
We also have two excellent speakers, Rob Harrison (glued) and Ben Feltwell (alphaquad) that will talk about Branding, Marketing and Digital presence.
Rob Harrison, Consultancy Partner, Glued Limited
Over 30 years in advertising, marketing and brand. Rob's early interest in social anthropology has driven a model for developing business brands through an in-depth understanding and enhancement of organisational culture. His approach is informal, interactive and wry.

Rob Harrison will be discussing Top Tips on how to define your valuable difference and finding ways to express that.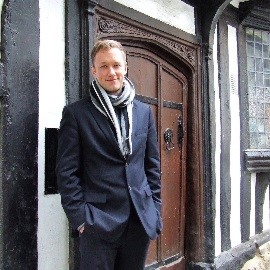 Ben Feltwell is a Director of AlphaQuad, a local marketing agency based near Stratford. With a scientific background and over 9 years of marketing experience working with clients of all sizes, from household names to local startups, he uses a pragmatic and proven approach to creative and digital marketing.
Ben will be covering PR, Marketing and Sales - growing a brand and a business
Offers on the Night
There will be a free prize draw to win a Free stand at the Business Expo 2018 – Friday 9th March 2018 – Ricoh Arena, Coventry. This package includes:
- 3m x 2m stand, personalised exhibitor listing on CW ROCKS website – including either company logo or a 15 second video profile, Exhibitor Marketing Pack and 2 Complimentary tickets to see a Wasps rugby game!

This is a fantastic opportunity to promote your business and this package has an amazing value of over £800!

Will be offering free 1-hour consultation at alphaquad's office to discuss your business and marketing ideas, campaigns and overall digital marketing strategy.
For anyone looking to sell online; an unlimited-time trial of the Shopify e-commerce CMS (content management system). Normally limited to 14 days, this unlimited trial will give you the time you need to build your own store and get familiar with the tools you need to sell online.

Will be offering free 1-hour consultation to discuss your business and getting under the skin of why you started your business, what your Unique selling Proposition is and getting you to think about your overall focus.
Venue:
Village Hotel Coventry
Dolomite Lane
Coventry Business Park
Coventry
CV4 9GZ
Map: Directions

https://www.village-hotels.co.uk/hotels/coventry/?utm_source=google&utm_medium=organic&utm_campaign=coventry-gmb
On this occasion the cost of this workshop is free of charge as this project is part funded by the European Regional Development Fund, forming part of the Coventry Business Support Programme.