YPL Annual Masquerade Soiree 2017: Cocktails, Live Music, DJ, Pre-Club Soci...
Description
Be fun, be mischievous & a little mysterious for our Annual Masquerade Soiree 2017. Coinciding with the upcoming Venice Carnival and to celebrate the New Year, all Young Professionals London members & friends together with Italian Food & Cocktail Parties in London, are welcome to join us for an extravagent evening under the stars.
8-10pm MASKED PRE-CLUB COCKTAIL RECEPTION
Come early for our Masked Cocktail reception social, on the 6th Floor in the SILVER PIANO Bar.
Multiple hosts assisting with introductions,
Come solo or with friends & you we all have a chance to chat, socialise & mingle with other professionals
+ Welcome Cocktail (complimentary) for ALL arriving by 9pm (to be redeemed at the Bar pre-9:30pm)
+ LIVE MUSIC in Enclosed Marquee
NOTE: We ask that you all keep your masks on till at least 9:45pm.
10pm - 2am PARTY TIME!!!
+ DJ combined with Live Music in Main room
+ Dancing & Party time with other Roof Gardens Members & Friends till 2am.
+ BBQ Outside for those wanting a late night snack
DRESS TO IMPRESS: NO Joggers / White Shoes / Sportswear / Torn Clothes + Don't forget your Mask!
GUESTLIST: YPL / JACQUELINE
INCLUDES welcome Cocktail for those arriving pre-9pm (to be redeemed at Bar pre-9:30pm)
ADVANCE Registration + Special Early Bird Tickets
* GUESTLIST CLOSES at 930pm,
* Pre-club social in Silver Bar till 10pm,
* Live Music in Enclosed Marquee till 10pm
* Club Night till 2am!
MEETING POINT
On the 6th floor in the SILVER Cocktail bar in the main glass enclosed room at Kensington Roof Gardens @ 8pm
For the late comers we will all be upstairs already & the bar area will be EXCLUSIVELY opened for us till 10pm
******************************************************************************************************
This event is one of our busiest nights, limited advance tickets are on sale as of January, 2017... book early to avoid disappointment & to beat ticket price increases without notice!!!
******************************************************************************************************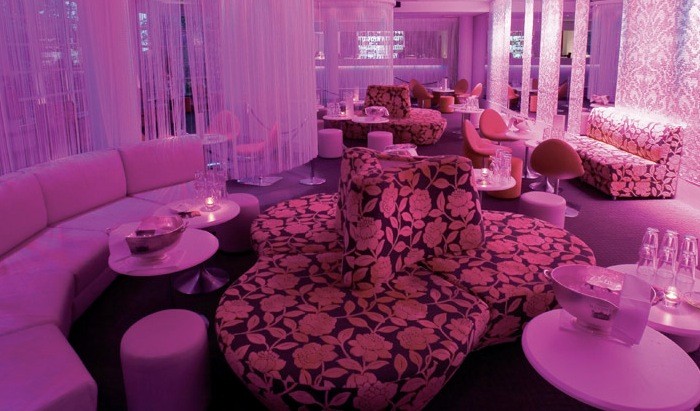 IMPORTANT NOTES:
1. Ticket is valid for the no. of people listed in Ticket name, if no. is not present then ticket is valid for 1 person. Guests must be 21+ ALL guests MUST bring valid PHOTO ID, regardless of age, no exceptions i.e. Drivers Licence / Passport.
2. Tickets are valid for entry Pre-9:30pm ON 4th February 2017 ONLY. NO EXCEPTIONS!
3. Ticket INCLUDES Welcome Cocktail for those arriving PRE-9pm (to be redeemed at the bar pre-9:30pm) + Pre-Club Socialising in SILVER BAR.
4. Ticket holders can remain for the Club party with DJ till 2am.
5. DRESS CODE applies i.e. "no effort, no entry" so get glammed up and leave the trainers at home. If you have any questions in relation to dress code BEFORE the event please either email or phone The Roof Gardens or Email youngprofessionalsinlondon@hotmail.co.uk
6. Ticket is NOT refundable / transferable, issues with entry to The Roof Gardens MUST be communicated on the night of the event whilst still at the venue via email to: youngprofessionalsinlondon@hotmail.co.uk
7. Ticket does not need to be printed but please bring a printout / display of ticket on mobile phone if is purchased after 7pm on the night of the event.
8. Ticket prices may increase without warning & as the event date approaches the only way to gaurantee entry at a certain price is by purchasing a ticket.
9. Tickets are advance purchase only,