A dazzling black-tie dinner and awards ceremony, celebrating the achievements of young professionals working throughout the industry
About this event
Every year YRP hosts a dazzling black-tie dinner and awards ceremony, in order to showcase and celebrate the achievements of young professionals working throughout the industry, as well as to inspire them to become the future leaders of rail. The event is attended by some of the largest and most influential organisations and individuals from across the industry, and thus presents an incredible opportunity to network and socialise with like-minded professionals of all ages who understand the importance of supporting and investing in the future of the industry's workforce.
This prestigious event will be held on 23rd April 2020 and for the first time in its history, the event will be held in Manchester. The event will once again be sponsored by CPC Project Services.
The event will take place at the world renowned Emirates Old Trafford Cricket Ground and will be attended by over 450 people from across the rail industry. This evening of celebration and networking will include YRP speeches, a keynote speech from a senior rail industry leader, 3-course meal, awards ceremony and live entertainment.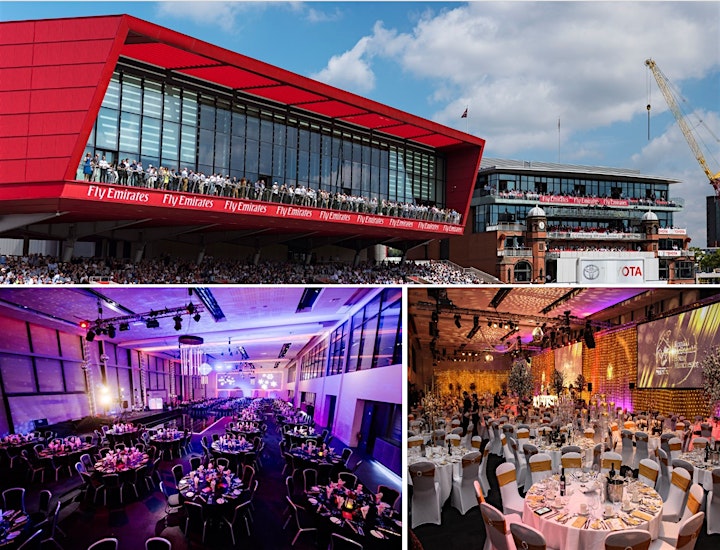 Having released corporate table bookings late 2019 and places selling out, we are now delighted to release tickets for our YRP members. Our member tickets are heavily subsidised and are available for purchase at an incredible rate of just £42 (including VAT). Purchase of these tickets includes the following:
Entrance to the event
Complimentary drink on arrival
3-course meal, coffee & ½ Bottle of Wine (18+ Only)
Dinner table seat for the entire event including keynote speeches, awards and live entertainment
YRP Member Ticket - Eligibility
You must be a registered Young Rail Professional Member to purchase a ticket.
When purchasing more than one ticket, additional tickets can only be purchased for other Young Rail Professional Members.
Tickets must be purchased by YRP members and not purchased or expensed by a corporate organisation. If a corporate organisation is purchasing or expensing an individuals place, then a corporate individual ticket must be purchased.
For more information on ticket eligibility please contact our annual dinner team on dinnerenquiries@youngrailpro.com
Event details
Further information on the event including: Venue, timings, awards, accommodation and keynote speaker can be found on our Annual Dinner website http://www.youngrailpro.com/2020dinner/
How to find the venue: https://emiratesoldtrafford.lancashirecricket.co.uk/about/how-to-find-us/