Ysgrifennu Caneuon: Crefft & Ysbrydoliaeth/Songwriting: Inspiration & Craft
Sales Have Ended
Ticket sales have ended
Mae'n ddrwg gennym - does dim tocynnau ar ôl. Rhowch eich enw ar y rhestr aros - os bydd unrhywun yn tynnu allan munud olaf bydd cyfle i ni gynnig lle i chi. We're sorry that all tickets been allocated. Please put your name on the Waitlist - if a space becomes available we'll be in touch.
Event Information
Refund Policy
Contact the organiser to request a refund.
Eventbrite's fee is nonrefundable.
Sales Have Ended
Ticket sales have ended
Mae'n ddrwg gennym - does dim tocynnau ar ôl. Rhowch eich enw ar y rhestr aros - os bydd unrhywun yn tynnu allan munud olaf bydd cyfle i ni gynnig lle i chi. We're sorry that all tickets been allocated. Please put your name on the Waitlist - if a space becomes available we'll be in touch.
Creu syniadau newydd ar gyfer ysgrifennu caneuon/Generating new songwriting ideas.
About this Event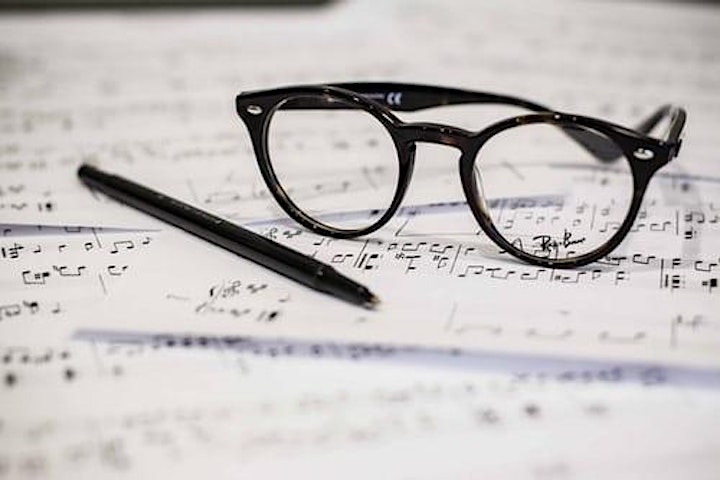 PWYSIG:  Cefnogir CULT Cymru gan Gronfa Ddysgu Undebau Cymru, Llywodraeth Cymru - felly mae ein gweithdai a digwyddiadau ar gyfer pobl sy'n byw yng Nghymru yn unig. 
IMPORTANT:  CULT Cymru is supported by the Welsh Government's Wales Union Learning Fund therefore our courses are only available to those living in Wales.
Os yw arian neu broblem mynediad oherwydd e.e. anabledd yn rhwystr i chi allu ymuno â gweithgareddau CULT Cymru cysylltwch â siwan@bectu.org.uk er mwyn trafod eich gofynion yn gyfrinachol
If money or access issues due to e.g. a disability is a barrier to you being able to join CULT Cymru activities please  contact siwan@bectu.org.uk to discuss your requirements confidentially
*Bilingual text, scroll down for English
Cynhelir y gweithdy yma yn Saesneg/This workshop will be held in English
Ar gyfer pwy?
Ysgrifenwyr caneuon o bob lefel, boed yn brofiadol neu'r rhai sy'n cychwyn ar eu siwrne creadigol.
For who?
Songwriters of all levels, from experienced to those just beginning their songwriting journey.
Nod
Creu syniadau ar gyfer ysgrifennu caneuon newydd.
Aim
To generate new songwriting ideas.
Canlyniadau Dysgu
Erbyn diwedd y gweithdy ymarferol hwn, byddwch wedi archwilio strategaethau bydd yn helpu i'ch hysbrydoli i ysgrifennu caneuon newydd. Byddwch hefyd wedi darganfod a phrofi technegau effeithiol ar gyfer gwella eich llif creadigol.
Learning outcomes
By the end of this practical workshop, you will have explored strategies that will help spark your inspiration for writing new songs. You will have discovered effective techniques for "getting in the zone" to enhance creative flow.
Cynnwys
Gweithdy hamddenol a rhyngweithiol iawn. Yn ystod y sesiwn, bydd cyfranogwyr yn cymryd rhan mewn cyfres o ymarferion i danio'r broses greadigol. Byddwch hefyd yn cael y cyfle i ysgrifennu geiriau ac alawon mewn grwpiau yn ystod y sesiwn.
Bydd y gweithdy'n ymdrin â:
Barddoniaeth Gerddorol - swyddogaethau geiriau mewn cân
Ysgogi Creadigolrwydd - ffyrdd o danio'r dychymyg a gwella llif creadigol
Cael eich ysbrydoli - ffyrdd i ymarfer sgiliau ysgrifennu caneuon bob dydd.
Creu Alawon - strwythur caneuon a chysyniad y "Golden Section"
Creu Teitl - ymarfer unigol
Adeiladu penillion – ymarfer grŵp
Cyd-sgwennu caneuon - ymarfer grŵp
Perfformio – ymarfer grŵp
Bydd sesiwn Holi ac Ateb ar y diwedd.
Content
A relaxed and highly-interactive workshop, during which participants will engage in a series of exercises to kick-start the creative process. Participants will have the opportunity to create lyrics and melodies in groups during the session.
The workshop will cover:
Musical Poetry – the functions of lyrics in a song
Kick-starting Creativity –ways to spark ideas and enhance creative flow
Getting inspired – ways to practice song-writing skills every day.
Melody Making – song structure and the concept of the Golden Section
Title Generator - individual exercise
Verse Building – group exercise
Songwriting collaborations – group exercise
Performance – group exercise
There will be a Q&A session at the end of the workshop.
Oes angen cyfarpar arbennig?
Gan fod y sesiwn yn rhyngweithiol, bydd angen llyfr nodiadau a beiro neu fodd arnoch i gymryd nodiadau. Gallwch hefyd gael offeryn wrth law os hoffech chi, ond nid yw hyn yn hanfodol.
What do I need to bring?
As the session is interactive, you will need a notepad and pen or means to take notes, and you may want to use a phone voice memo app to record melody ideas. You can also have an instrument to hand if you'd like, but this is not essential.
Hyfforddwraig
Mae Tracey Kelly yn berfformwraig a chyfansoddwraig. Mae ei cherddoriaeth wedi ymddangos ar radio cenedlaethol, fel perfformwraig unigol a gyda'i deuawd Tracey & Jason ("Absolutely wonderful!" Mark Radcliffe, BBC Radio 2). Mae'n perfformio mewn gwahanol leoliadau a chynyrchiadau theatr yma ac yn UDA, mae ei gwaith diweddar wedi cynnwys ysgrifennu a chanu caneuon gydag ensemble Theatre Royal Bath, yn ogystal â pherfformio mewn dwy ddrama newydd yn yr Ustinov yng Nghaerfaddon. Mae hi hefyd wedi cyfansoddi ar gyfer teledu'r BBC, y Coleg Celf Brenhinol, cwmnïau cynhyrchu a digwyddiadau, ac mae'n cyfrannu'n rheolaidd at The Musician, cylchgrawn Undeb y Cerddorion. Mae Tracey hefyd yn aelod brwd o Bwyllgor Adran Cyfansoddwyr Undeb y Cerddorion.
Workshop Leader
Tracey Kelly is a vocalist, songwriter and composer whose music has featured on national radio, solo and with her duo Tracey & Jason ("Absolutely wonderful!" Mark Radcliffe, BBC Radio 2). Playing at venues and in theatre productions here and in the USA, recent work has included writing and singing songs with the Theatre Royal Bath ensemble, as well as performing in two new plays at the Ustinov in Bath. She has also composed for BBC TV, Royal College of Art, production companies and events, and is a regular contributor to The Musician, the Musicians' Union journal. Tracey is also a keen member of the Music Writers' Section Committee of the Musician's Union.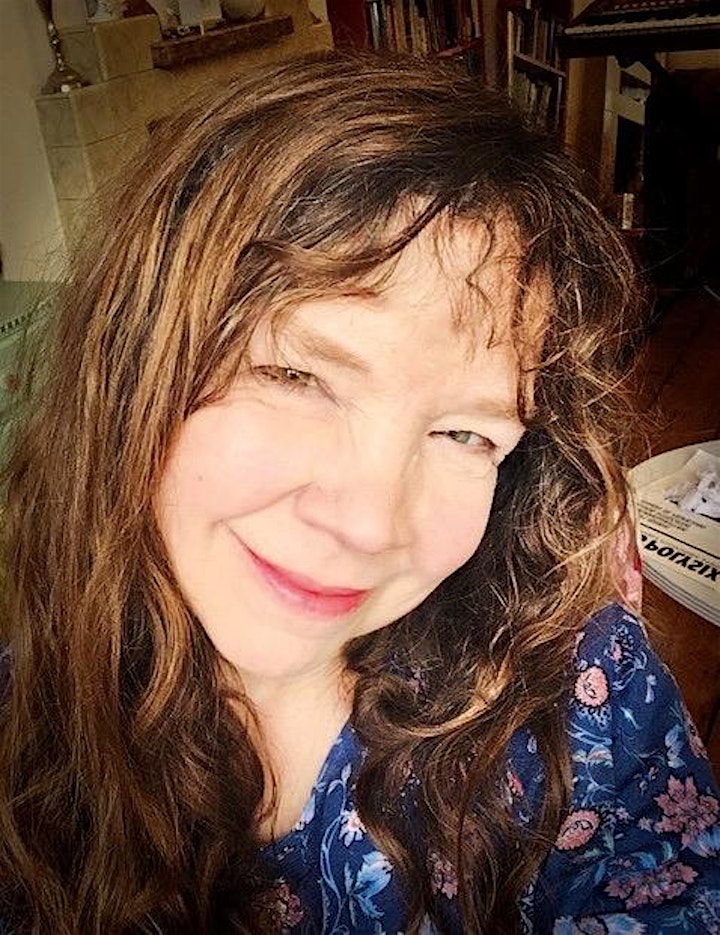 CULT CYMRU
Mae gweithdai CULT Cymru yn cael eu darparu mewn amgylchedd cyfeillgar ac anfygythiol ble bydd cyfranogwyr yn cael cyfle i ofyn cwestiynau a chodi materion yn ystod y dydd.
CULT Cymru workshops are delivered in a friendly and non-threatening environment where participants will have the opportunity to ask questions and raise issues during the day.
Diogelu Data
Ariennir Hyfforddiant Sector BECTU yng Nghymru yn rhannol gan Gronfa Ddysgu Undebau Cymru Llywodraeth Cymru trwy brosiect yr undebau creadigol ar y cyd CULT Cymru. Pan fyddwch chi'n cofrestru ar gyfer y cwrs neu ddigwyddiad hyfforddiant hwn, rydych chi'n cytuno i rannu eich data personol gyda'r arianwyr fel rhan o delerau BECTU ar gyfer derbyn y cyllid. Defnyddir y data er mwyn dangos canlyniadau ac allbynnau yn unig ac fe'i cedwir yn ddiogel am gyfnod o 10 mlynedd, fel y nodir yn y cytundebau ar gyfer y cyllid. 
Yn ogystal, mae Prospect/BECTU yn defnyddio'r data hwn i ddanfon gwybodaeth am ddigwyddiadau a hyfforddiant BECTU/CULT Cymru yn y dyfodol; eich diweddaru chi gyda newyddion, adnoddau a chyhoeddiadau ac i gysylltu gyda chi ar gyfer unrhyw ymchwil fyddwn ni am gynnal i'r diwydiant. Ni fyddwn yn rhannu neu ddefnyddio eich data heb eich caniatâd chi. Os gwelwch yn dda, arddangoswch eich bod chi'n hapus i BECTU/CULT Cymru gysylltu gyda chi yn y moddau yma trwy ticio 'ie' yn yr adran 'Eich gwybodaeth chi' ar ddiwedd y ffurflen archebu.
Sut i gwyno neu wyrdynnu'ch caniatâd
Os nad ydych chi am dderbyn gohebiaeth bellach gan BECTU/CULT Cymru gallwch dynnu eich enw yn ôl trwy gysylltu gyda siwan@bectu.org.uk
Pe baech ag unrhyw gwestiynau neu bryderon am y data rydym ni yn cadw a sut yr ydym yn ei ddefnyddio, os gwelwch yn dda yn y man cyntaf cysylltwch gydag Adran Hyfforddiant BECTU/CULT Cymru. Fodd bynnag, os ydych yn dymuno cwyno am ddefnydd neu gasglu eich manylion gan yr Adran Hyfforddiant ei hun yna gallwch wneud hynny trwy ebostio'r Swyddog Cydymffurfiaeth Diogelu Data Tracey Hunt ar datacompliance@prospect.org.uk
Data Protection
Prospect's BECTU Sector Training in Wales is partly funded by the Welsh Government's Wales Union Learning Fund via the joint-union CULT Cymru project. By registering for this training course or event, you are accepting that your personal data will be shared with the funder as part of BECTU's requirements to receive the funding. The data is used only to show outcomes and outputs and is securely maintained for a period of 10 years, as stated in contracts for the funding. 
In addition, Prospect/BECTU uses this data to send you information about future BECTU/CULT Cymru events and training courses, update you on news, resources and publications and contact you for any future research we may conduct into the industry. We will never use or share your data without your permission. Please indicate that you are happy for BECTU/CULT Cymru to contact you in this way by ticking yes under 'Your information' at the end of the booking form.
How to withdraw your consent or make a complaint
If you no longer wish to receive communications from BECTU/CULT Cymru you can withdraw your consent by contacting the siwan@bectu.org.uk
If you have any questions or concerns about the data we hold and how we use it, please contact the BECTU/CULT Cymru Training Department in the first instance. However, if you wish to make a complaint about the Training Department's collection or use of your data, you are able to do so by contacting the GDPR Compliance Officer Tracey Hunt on datacompliance@prospect.org.uk
Polisi Canslo ac Ad-daliadau:
Bydd ad-daliad llawn yn cael ei rhoi i gynrychiolwyr sy'n canslo o leiaf bythefnos cyn y digwyddiad. O fewn y bythefnos cyn y digwyddiad, oni bai ein bod ni'n gallu dod o hyd i rywun arall i gymryd eich lle, ni fyddem yn gallu rhoi ad-daliad. Gadewch i ni wybod cyn gynted â phosib os na fyddwch yn gallu mynychu.
Cancellation and Refunds Policy
A full refund will be issued to delegates who cancel at least 2 weeks prior to the event. Delegates who cancel within the 2 week period will not be eligible for a refund unless we are able to find someone else to take their place. Please let us know as soon as possible if you find you're no longer able to attend the workshop.
Date and Time
Location
Refund Policy
Contact the organiser to request a refund.
Eventbrite's fee is nonrefundable.