Music by Ludwig Van Beethoven, Antón García Abril and Franz Liszt
About this event
Sands Films Music Room
Join us in person or online for another unique live concert from Sands Films Studio in Rotherhithe with pianist Yvain Calvo.
On this page you are booking ticket to watch the concert LIVE and ONLINE.
This concert is a journey through three different periods of the piano repertoire: Classical, romantic and 21st century.
The sonata in D minor op. 31, No. 2 is one of Beethoven's best known piano works, often referred by its nickname 'the Tempest' even though this title was not given by the composer. Instead, it comes from Anton Schindler who claimed that Beethoven himself told him that in order to better understand this sonata, he would have to read Shakespeare's play 'The Tempest' (it is worth noting that some of Schindler's claims have been considered unreliable).
Antón García Abril who died last March, is regarded as one of the greatest Spanish composers of our time. In homage to such a figure, the first 'Preludio de Mirambel' is a taste of his wonderful piano music.
Franz Liszt was traveling through Switzerland at the time when he started composing sketches of what would later become the first book of 'Années de pèlerinage' (years of pilgrimage). In what became a trip of self-discovery for him, the music takes us from the heroic chants in 'La Chapelle de Guillaume Tell' through the calm 'Au lac de Wallenstadt' and then submerging into a search for meaning in the 'Vallée d'Obermann' inspired by a novel written by Senancour.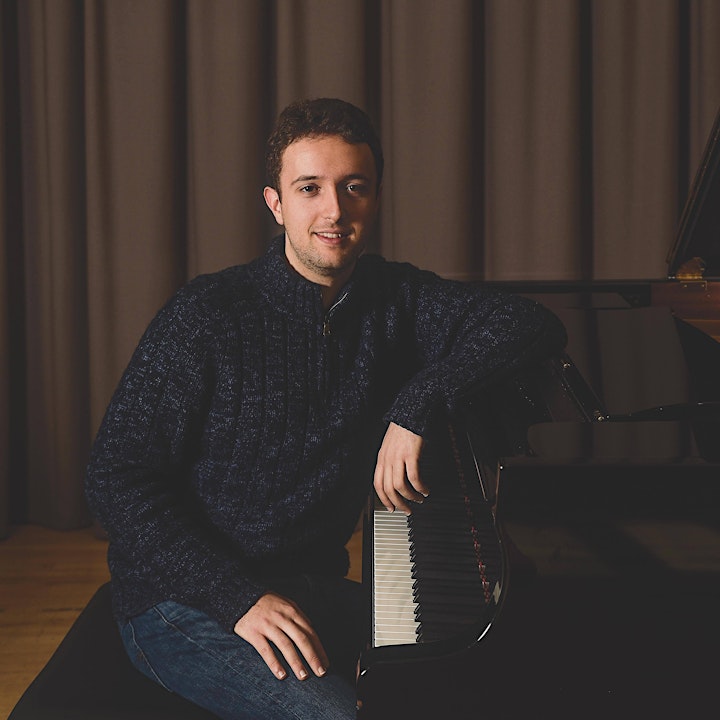 Yvain Calvo is a Spanish pianist with an active career both as a soloist and chamber musician.
Established in London, Yvain's achievements include appearances at the Oxford Philharmonic Friend's Evening, recitals at Milton Court Concert Hall, as well as recording at Abbey Road Studios. Yvain is also a member of duo Fabulae together with violist Lorena Cantó, with whom he enjoys performing at the Sands Films Music Room. Some of their past concerts include a Beethoven 250th anniversary recital and most recently a concert in homage to composer Nino Rota.
Organiser of Yvain Calvo piano recital (Online access)
Sands Films is a production space and recording studio. The Music Room concerts are delivered to a small inperson audience and live, online. We never charge for delivering art and culture: our events are free to access to all. However, we do rely on a certain amount of donation so we can pay technicians and musicians. Sands Films is a London Living wages employer and we pride ourselves to be a sustainable business. The voluntary support of our audience is essential.