Z-Day London 2017

Saturday, 13 May 2017 from 10:00 to 17:00 (BST)
Event Details
"Zeitgeist Day", or Zday for short is an annual global educational symposium that works to amplify a context upon which existing/emerging scientific findings may find a concerted social imperative aiming to create a more truly responsible, sustainable, peaceful, global society. This year's theme in London is based heavily on activism, what a person can set in motion, whether individually, collectively, directly and indirectly. There will be a number of inspiring talks throughout the day.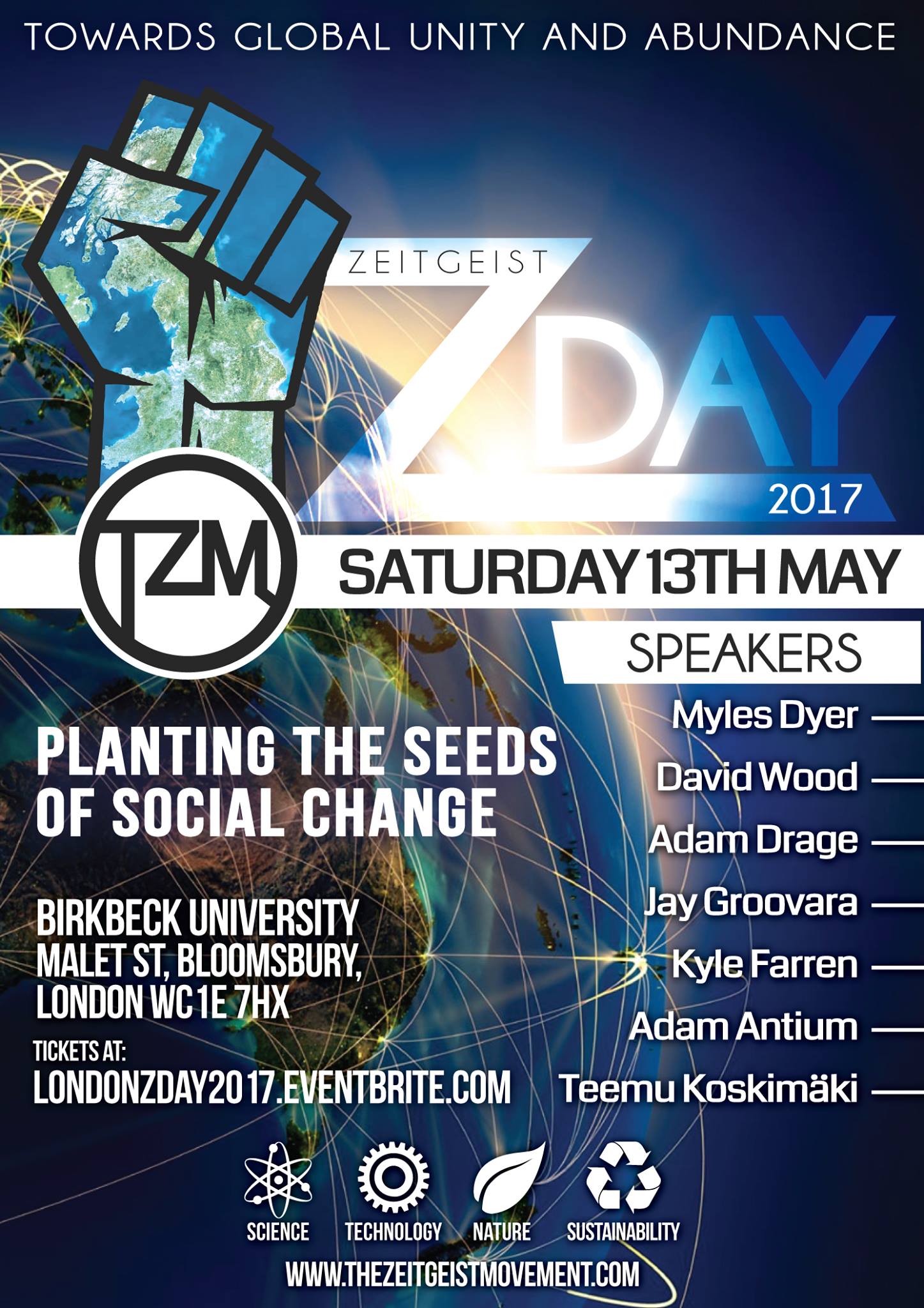 "Fixing politics" by David Wood
Why has political discussion become so divisive and unpleasant? And what can be done to ensure that the best opinions of the electorate are heard and recognised, instead of being drowned out by the loudest voices and the most powerful vested interests? This talk outlines a technoprogressive transhumanist vision of a sustainable future, along with a roadmap of actions needed to progress towards that vision.
"Activist Wellbeing & Maintenance: Looking after ourselves whilst looking out for the rest of the world" by Adam Drage.
In a talk that endeavours to address the dreaded burn-out, I look at why we must first look after the health and wellbeing of ourselves in order to be able to care for the health and wellbeing of humanity and the planet. And, explore ideas of how we might build, and nourish, a culture of more healthy and sustainable activism, in the midst of an insane system.
Jay Groovara – Singer Songwriter. Lumbersexual
Singer songwriter Jay Groovara writes folk rock songs and given 3 ideas he will improvise you a new song: often with humor or political undertones, reflecting a need for better times, without poverty and war. 
For Z-Day 2017, he will sing about the detriments of monetarism.
 'I cant see any future if people wont accept we're heading for that proverbial iceberg'- he says. 'This Shits gotta go' 
"Cage Floor Sketches: Critiquing and Transforming London's Communities" by Kyle Farren
This talk will deal with some of the social and ecological problems facing London today, while introducing some of the techniques Londoners can use to solve these problems including community organising, Theatre of the Oppressed and principled negotiation. Mainly focusing on London, Kyle will also explore problems, which affect other cities too including propaganda, terrorism and exploitation.
"Activation Energy: A call to Self-Igniting social change" by Adam Antium
This talk will address the psychological resistance and hesitance to creating positive change, what bred these limitations, and use principles of personal growth to empower the audience. To overcome said obstacles and get involved. To use the fuel of your passion as a propellant to escaping the comfort zone.  Taking the action necessary to be part of the solution is easier than we thought.
"Science Simplified" by Teemu Koskimaki
I will explore the philosophy and history of science to explain what it is all about, and show that there is a reason why science is so often talked about in the movement materials. I will explore what the role of science is in a resource based economy and how science relates to The Zeitgeist Movement.
Schedule:
10.15 – Doors open
10.45 – Introduction
11.00 – "Fixing Politics" by David Wood
11.30 – "Activist Wellbeing & Maintenance" by Adam Drage
12.00 – "Cage Floor Sketches" by Kyle Farren
12.30 – Music performance by Jay Groovara
13.00 – Lunch
14.00 – "Getting The Message Across" by Erik
14.30 – "Science Simplified" by Teemu Koskimaki
15.00 – "Activation Energy" by Adam Antium
15.30 – TZM UK: How to get Involved by David Dann
16.00 – Q&A session
17.00 – End
There will be loads of leaflets and DVDs for people can collect for their own chapters or just to hand out to family and friends.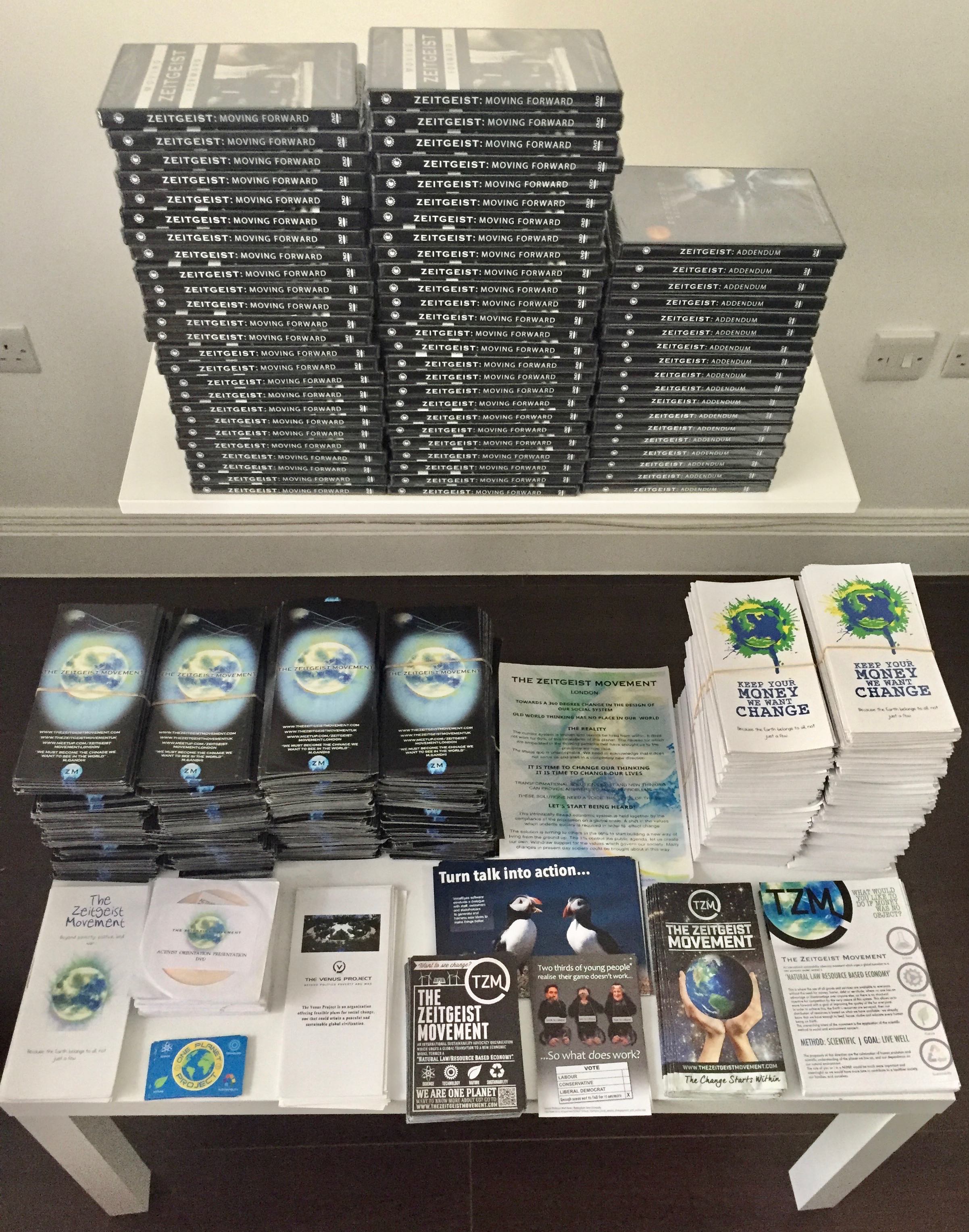 Directions: Left of the main reception, go down stairs and room MAL B34 should be in front of you.
Doors will open at 10am and will close at 5pm.
If anyone has special needs, disability requirements etc. or any other queries please contact: tzmukchapter@gmail.com
This is explicitly a non-profit event. Any money leftover will go towards another batch of leaflets, which we are running out of. 
We look forward to seeing you at the event!
A few of us will be going to the Marlborough Arms for a drink and a bite afterwards. They have several vegetarian options. (5min walk)
Thank you to Emboonite for his incredible work in creating the Z-Day Global flyer. Please check out more of his TZM and related designs on his facebook page.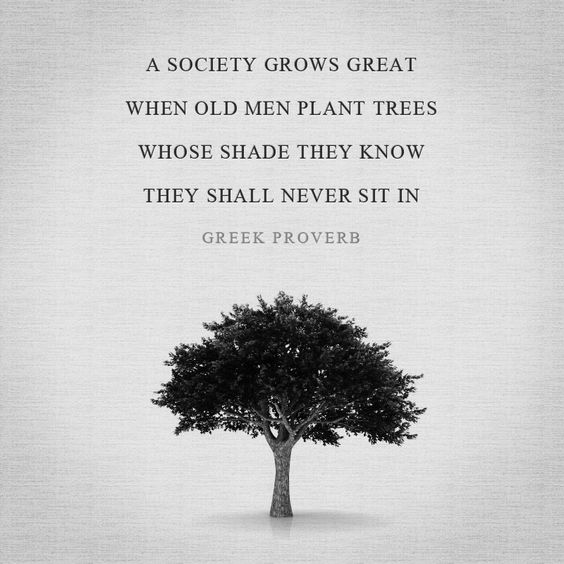 When & Where

Birkbeck, University of London
Room: MAL B34
Malet Street
WC1E 7HX London
United Kingdom


Saturday, 13 May 2017 from 10:00 to 17:00 (BST)
Add to my calendar
Organiser
Free Admission, but please bring cash for donations!
Even though this is a free event, on the day we will kindly ask for voluntary donations to meet the venue hire fees, a new batch of leaflets and the TZM London Meetup fees for a year. As most of you would agree, none of these costs should rest on the shoulders of just one or two people. If 80 people turn up and donated £5 each, we would cover these fees. Any extra money will be used to print some new posters for the info stall. Please remember to bring cash on the day. Many future thanks
Seating Arrangements
UPDATE: No space left at the venue
If you haven't registered on Eventbrite or received confirmation from the organiser David Dann, it is advised that you don't come on the day as you probably will not be able to get in. If you have registered on Eventbrite, but can't make it for any reason please let us know ASAP as other people are waiting for available tickets. I hope you understand that we want as many people as possible to attend this free event while also trying to prevent overcrowding.