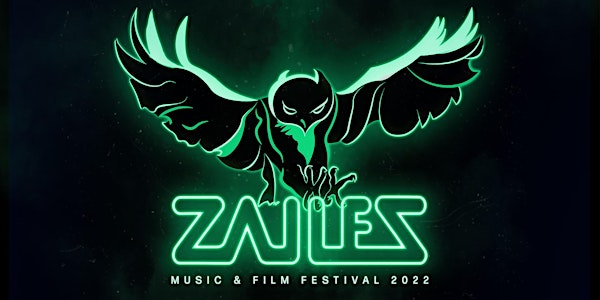 ZALLES Music & Film Festival
Location
9225 Dorrington Pl
9225 Dorrington Place
Los Angeles, CA 91331
A one-of-a-kind event combining the best of live indie rock/pop and indie filmmaking into an experience you will never forget!
About this event
ALLIE KELLY, YOUNG LOVERS, WANDER, BLUE VELVET DRAPES, TWO DAYS IN CAT TIME, JEREMIAH GONZALES and THE DOODES performing LIVE!
Films and music videos will be screening by IAN THOMPSETT, SOFIA AYERDI, JULIET WANG, and JOSHUA GONZALES.
This one-of-a-kind festival was created by Joshua Gonzales, the founder of ZALLES Productions, and Mikey Macapagal in order to combine the raw awesomeness of indie rock and indie films into one truly epic event that you will never forget. The movies, music videos, and live rock performances will be seamlessly woven throughout the 10-hour event. We can't wait to see you there!