Sales Have Ended
Ticket sales have ended
Your are booked for the Zante Flair Open 2017!
Sales Have Ended
Ticket sales have ended
Your are booked for the Zante Flair Open 2017!
Description
We are taking the Zante Flair Open Greece to a whole new level this year when we host the competition at one of the beaches voted by the Independent newspaper in 2016 as the most incredible in the world - Navagio Shipwreck Beach Zakynthos, and also the exclusive Cameo Island, Zakynthos, Greece. This will be the first time in history an event has taken place on Shipwreck Beach so do not miss it!
If you are a flair bartender looking to compete in the Zante Flair Open 2017, registration is NOW OPEN! This is an opportunity to compete in a unique flair competition that is one of longest running competitions in the world. We will ensure you have a fantastic experience, warm hospitality, the chance to experience Greek traditions and enjoy one of Europe's hottest nightlife destinations!
This year we are offering competitors either competition Entry Package or an Entry+Events+Accommodation Package with competition entry including events and accommodation for four nights. There are two options to book:


Entry+Events + Accommodation Package
Your accommodation is for 4 nights from Monday 15th May to Friday 19th May. You will be staying at the centrally located Majestic Hotel and Spa, Laganas. The events take place from the Monday evening until Thursday evening outside competition times. You will receive an events schedule nearer the time of the competition. If you wish to book additional nights at the hotel this is possible - please contact us for details.
Competition Rules and Information
Please ensure you have read the competition rules and contact us with any questions before registering. You can find these here: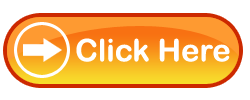 Bringing a guest with you?
If you are bringing a friend, girlfriend or boyfriend or partner with you we are offering a discounted competition entry ticket price. If you are looking to purchase the 'Entry + Events + Accommodation Package', you are also able to purchase the same package for your guest, minus the competitor registration fee.
Please ensure you have read the booking terms and conditions before registering as well as read the FAQs below. Please join the Zante Flair Open Facebook group for updates on the competition. For all other details please visit our website www.barflairschool.com
---
FAQs
Is there minimum age requirements to enter the event?
18 years old
What happens if the weather is unsuitable for beach-based activities?
Because both of the competition venues are outside by the sea, we may have to change the locations to indoor venues in the case of bad weather. If there are high winds or heavy rain, for example, no boats will be permitted to sail to Navagio Shipwreck Beach for health and safety reasons. The weather situation can only be determined the day before the competition and you will be kept informed of any changes to venue or schedule. The competition format wil be unchanged. Our main priority is the safety of our competitors and guests.
Is it ok if the name on my ticket or registration doesn't match the person who attends?
You must inform us at least 1 week before the competition if you wish to swap your place with another person. If you have booked accommodation you would need to swap with a person of the same sex due to room sharing arrangements.
Do you allow refunds?
Unfortunately we do not give refunds except when due to exceptional circumstances we have to cancel the competition. Any refunds on entry+events+ accommodation package would be based on a pro rata basis of nights and activities received.
As part of my accommodation package how many people would I be in a room with and who do I share with?
Rooms are based on 2 or 3 people sharing. If you are travelling with guests or other competitors, please email us at the time of booking the names of the other guests you are coming with, so we can allocate rooms together. If you are coming alone you will be allocated a room with another competitor of the same sex. There is a single supplement of £60 if you wish to have your own room.
Where can I find the rules for the competition?
If you click the link above it will take you to our website which has the link on the Zante Flair Open page.
What fees does my ticket include?
The ticket you purchase on this site includes all of the above dependent on whether you choose entry only or the entry + events + accommodation package. This year due to the locations we are providing transport to and from competition locations, which is included in the price. The price also includes VAT. Eventbrite charge a booking fee on top, which will show in your final ticket charge.
How can I contact the organiser with any questions?
Please email us at info@barflairschool.com or visit our website www.barflairschool.com