Description
ART TOURS: Research, Inspiration and Insight
Thursday 31st January, 5-8pm - Fitzrovia Lates
Second Tour Venues: Fitzrovia -
Meet at Ceri Hand Gallery at 5pm
We shall be visiting , Pilar Corrias, Haunch of Venison, Modern Art, Josh Lilley Nettie Horn, Rose Issa Projects & anything else along the way that takes our fancy....
Led by Annabel Tilley and Rosalind Davis - founders of Zeitgeist Arts Projects - this insider art tour covers a variety of the newly burgeoning art spaces in Covent Garden and Fitzrovia: commercial and artist-led spaces. By speaking to gallery directors, artists and curators, we aim to give you an intimate insight into relationship between artists, galleries and arts organisation.
The tour will allow you to discover (or re-discover) various art communities in London, evoking questions and discussion about your own practice and where it may fit into these organisations. The tour will round off with a glass of wine at a local pub or gallery.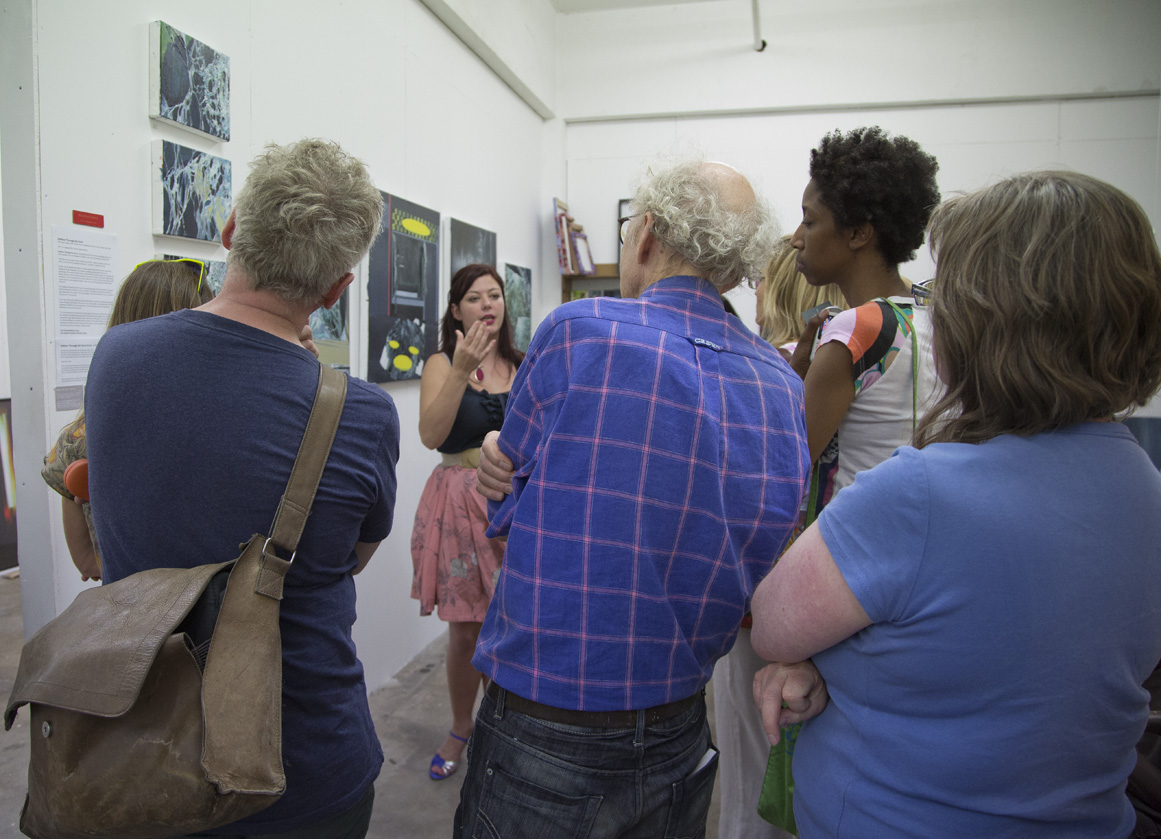 Background: In 2012 artists and curators Rosalind Davis & Annabel Tilley co-founded Zeitgeist Arts Projects to provide high profile opportunities for artists including talks, tutorials, and networking events and exhibitions like Collectible and Discernible and the annual Zeitgeist Open, as well as their renouned talk: The A-Z of Surviving as an Artist.
Rosalind Davis is a painter from the Royal College of Art and Chelsea College of Art. She has exhibited nationally and internationally and has work in private and public collections. Her work is currently on display in the Courtauld Institute until 2013. Davis is also a curator, award-winning blogger, writer, lecturer and creative consultant. Davis lectures for a number of organisations including the Royal College of Art, University of the Arts, ArtQuest, a-n, and AIR. As a writer she has contributed to The Guardian, a-n News and Magazine, Artlicks and Jotta. She has also led art tours for South London Art Map and the Whitechapel Gallery. Her creative consultancy work has included arts education, press and PR, crowdfunding and architectural planning. From 2009-11 Davis co-founded and curated Core Gallery a dynamic artist-led gallery space working in collaboration with over 200 artists and curators.
www.rosalinddavis.co.uk

Annabel Tilley makes drawings inspired by the history of English painting. Shortlisted for The 2005 Jerwood Drawing Prize, she has exhibited widely including at fruehsorge contemporary drawing in Berlin, Transition Gallery, Galerie8, WW Gallery and C4RD in London, Oriel Davis in Wales and Towner, Eastbourne and Hastings Museum. Annabel Tilley co-founded Talk About The Work, an artists talk & peer critique programme at Claremont Studios, Hastings (2006-09), featuring talks by artists like: Rose Wylie, Delaine Le Bas & Susan Collis. Annabel Tilley had a career in the city before retraining in Fine Art Painting at The University of Brighton, graduating in 2003. She has an MA in literature and works from a studio in New Cross, South London. Her work is held in several private collections in the UK and USA. She lectures on professional practice for artists and has written for a-n Magazine, Garageland, Arty Magazine, and contributed to The Guardian on-line.
-------------------------------------------------------------
ZAP Members can benefits from...
A 50% discount on all talks from the Show & Tell Programme 2013

Exclusive access to tutorials with eminent artists including Graham Crowley, Jeffrey Dennis and Freddie Robbins

The opportunity to exhibit in the Zeitgeist 2013 Summer Exhibition

Discount on the Zeitgeist Open Submission fee

Discounts on specially designed professional practice talks and workshops

Access to small-scale organised ZAP Art Tours of London galleries & artist-led-spaces

Invitation to annual Share and Exchange & other networking events
TALKS, TOURS, TUTORIALS:
survive, thrive, exchange and network
Talks
23rd January, Virginia Verran: Practice Now
27th February, Rosalind Davis: DO something, change it, change it again."
27th March, Ceri Hand Gallery: The Artists Gallerist
(50% off for ZAP Members £5 / General Public £10) Plus: Graham Crowley, Gordon Cheung, Jeffrey Dennis & Annabel Tilley Tutorials
Exclusive access for ZAP Members to tutorials with eminent artists including Virginia Verran (23 January), Graham Crowley (starts 27th Jan and then monthly), Jeffrey Dennis and Freddie Robins £60 per session
ZAP Art Tours
Every month starting on January 31st with Fitzrovia Lates: Galleries include Ceri Hand, Josh Lilley, Pilar Corrias, Modern Art and Nettie Horn.ZAP Members £8 / General Public £12
Plus a discount on the Zeitgeist Open 2013….and lots lots more….
Exhibitions
24 April – 11 May: Discernible
18 July - 20 July: Zeitgeist 2013 Summer Exhibition
Organizer of ZAP ART TOURS: Fitzrovia Lates on Thursday 31 January 5-8pm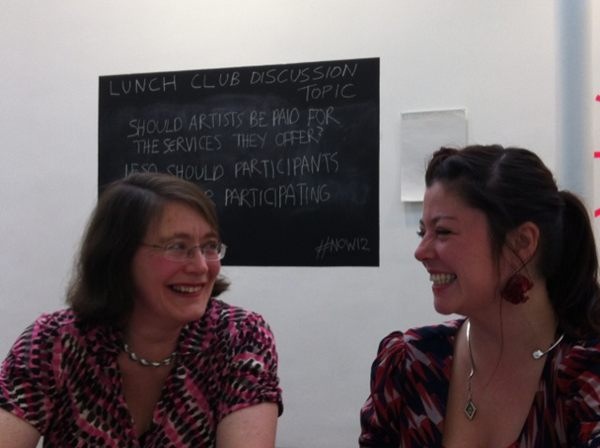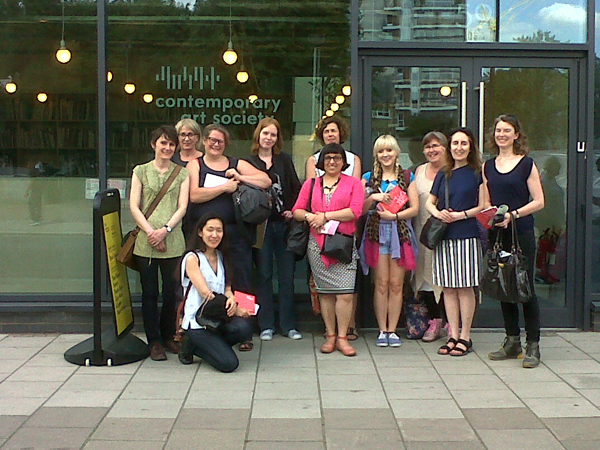 Zeitgeist Arts Projects was founded in 2012 by artists Rosalind Davis and Annabel Tilley and is based in New Cross, London. They create support systems to enable artists to realise their creative potential, to continue to learn, exchange dialogue, develop networks and collaborate, framed around their wide ranging activities as well as exhibitions. Their annual events programme includes talks, seminars, art tours, peer critique, tutorials and workshops that encourage artists to learn from other artists, engage, thrive and raise their profiles.
ZAP is also a Membership body for Artists,if you join as a member you will have the opportunity to join up for exhibition & networking events, peer reviews, discounts on professional development workshops, semainars, art tours & talks. See more here. http://www.zeitgeistartsprojects.com/diy-membership.html
Guest artists for their programme have included: Graham Crowley, Justin Hibbs, Mark Titchner, Susan Collis, Phoebe Unwin, Virginia Verran, Freddie Robins, Delaine Le Bas and Transition Gallery. Their pioneering talk: The A-Z of Surviving as an Artist has toured the country and is informed by Tilley and Davis' two different experiences of the art world. The talk has been hosted by galleries such as De La Warr Pavilion and FirstSite, the Whitstable Biennale and a host of artist organisations and universities across the country.