Description
Tickets available online until 6pm & a limited number on the door at £40pp (cash & card accepted)


Step into a fairytale kingdom where anything is possible....
After the success of our first event at Scala in Janurary, we're back with a fantastical summer event!
As the clock strikes midnight, will you loose your glass slipper on the stairs (we hope not!) or bite into the juicy apple?
Our enchanted world will leave you feeling on cloud nine.


We've taken your feedback on board from January & are now opening the beautiful glass bar as a dungeon area, leaving the dancefloor for those who want to, well, dance!
You shall go to the ball!
Whats on offer:
-Kinky Canapés
-Dungeon Equipment
-Discrete play areas.
-Walkabout perfomances & stage shows.
-2 zones for play & dancing.
-Secure Cloakroom.
-Professional photographer to capture the evening (only if you wish!)
-A friendly environment to play, talk, dance & make new connections.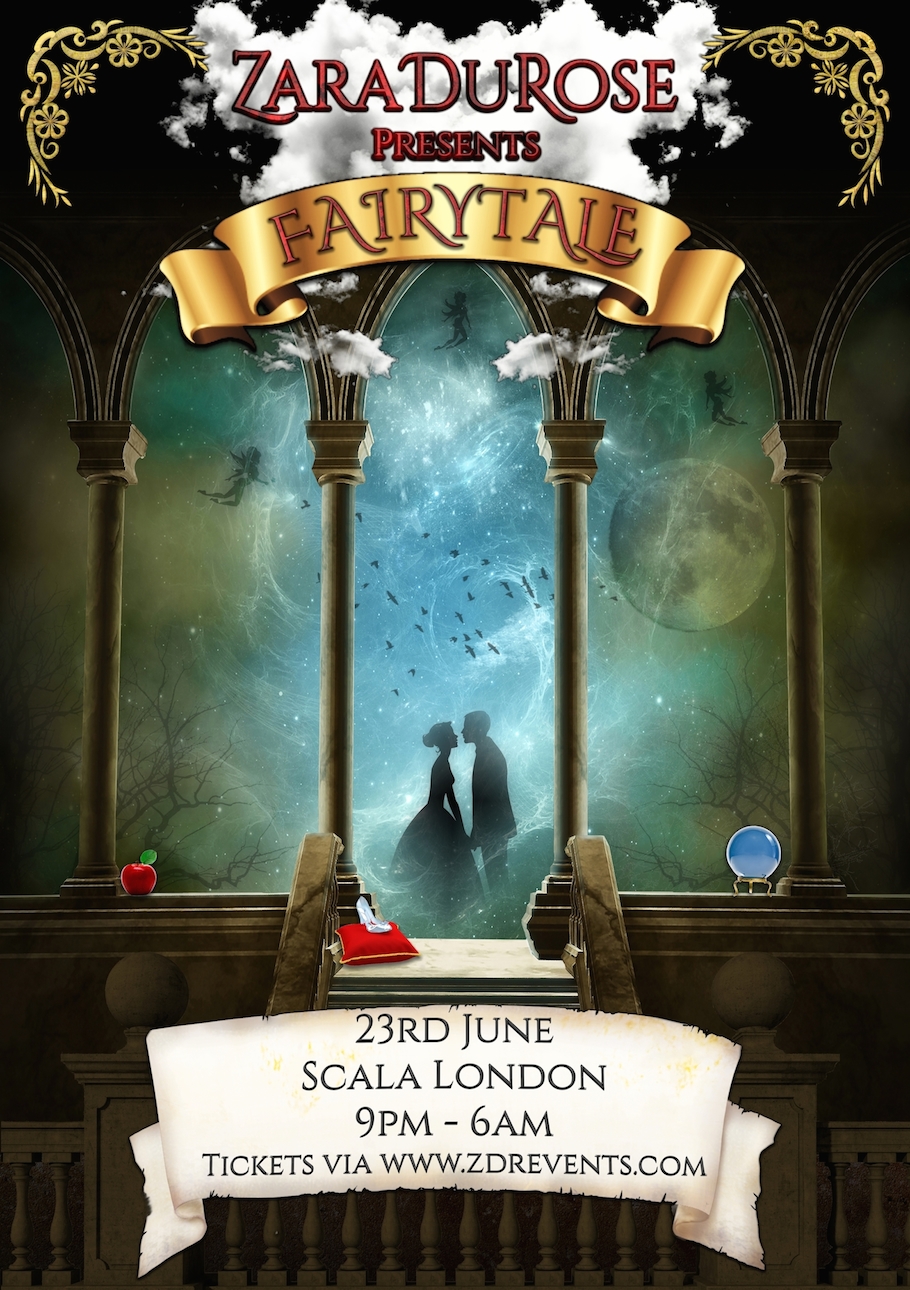 ---
NEW - VIP - SOLD OUT

Would you like to watch all the shows from the best vantage point in the venue? On a private balcony right next to the glass bar dungeon for quick play access? ;-)
Then the VIP option is for you!
Limited to only 12 tickets, add something special to your Fairytale evening...
Whats included:
- Fast Track Entry (no queues!)
- Free Cloakroom
- VIP Wristband
- Glass of Prosecco on arrival
- Table Service
- Extra canapés just for VIP area (Vegan, Veggie, meat & sweet options!)
- Private balcony for only 12 people with seating
- The best view in the venue for the shows, overlook the main dance floor & soak up the vibe!
- A very special rope installation on your balcony by Figure of A, for your eyes only!
- Next to the glass bar dungeon for play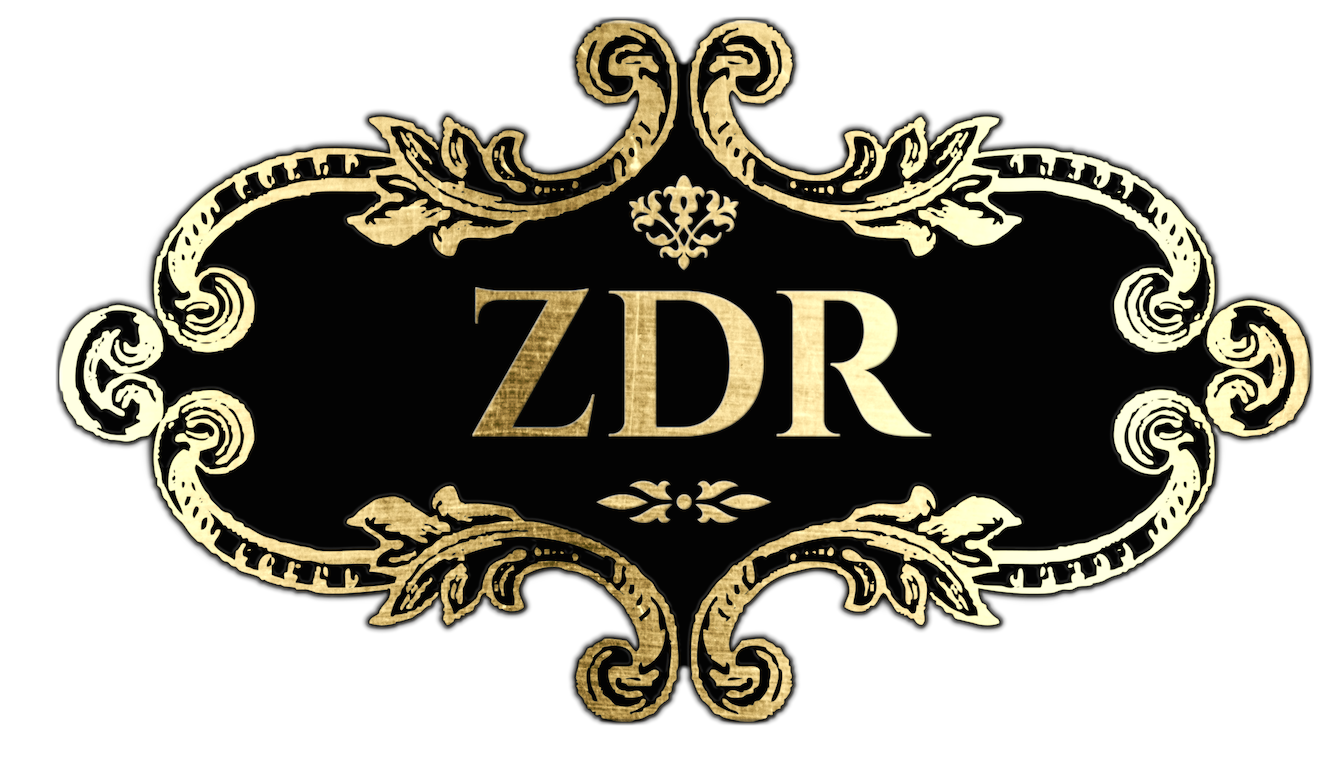 ---


Performances
Introducing, Marie Devilreux!
She is the epitome of classic vintage beauty meets horror movie starlet. Her unique style, dazzling costumes and elegance leave her audience aroused and spellbound wherever she goes.
Miss Devilreux signature act is definitely Release The Bats, in which she bathes in blood inside a 'goregeous' coffin!
She is a travelling Show Girl having performed in numerous countries such as U.K., USA, Germany, France, Switzerland, Thailand, Czech Republic, Austria, Brazil, Portugal, Spain, Sweden...to name a few. And had shared the bill with the best performers in the business.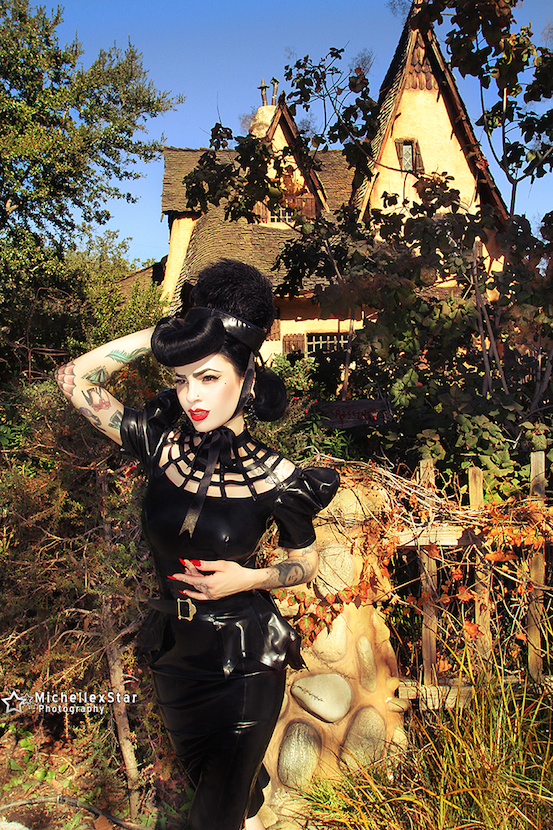 Kitty Velour
Kitty Velour (also known as the 'Trap Queen') is a stripper style pole dancer and exotic showgirl notorious for her twerking, pussy pops and split drops!
She is a multi-award winner renowned for her freestyle skills, raw sexual energy and stage presence.
Kitty is a floorwhore specialist having toured America last year, she teaches her dance workshops all over the country and the world!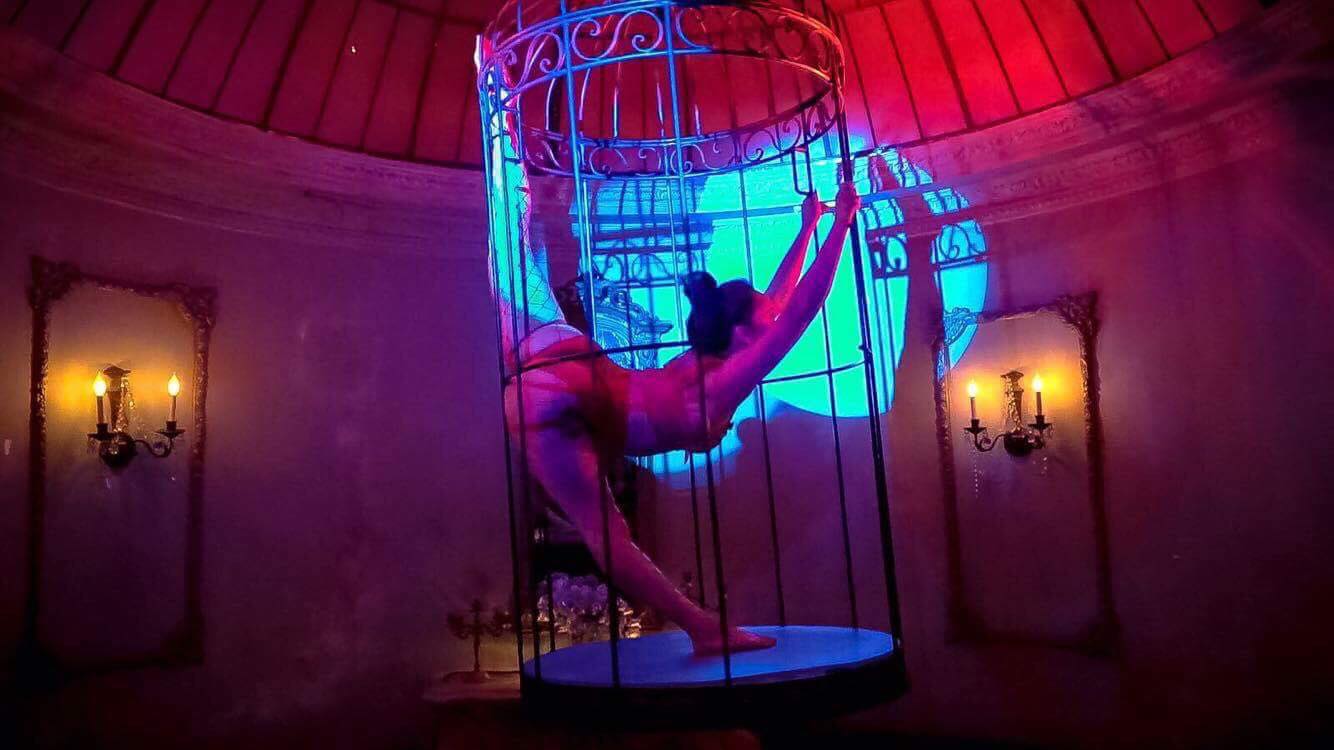 The Crimson Word: A Multi-Sensory Poetry Experience.
The Crimson Word' is an immersive experience which invites you to relinquish your inhibitions and submit yourself to the sensuality of words at their most dangerous.
Debra Watson and Winter James joined forces after a performance tour in Europe, taking their poetry from fetish parties to prison cells, which sparked the idea of bringing the private reading experience to any occasion that requires a little more cerebral decadence.
If you find a crimson envelope in your hands, prepare to be blindfolded...
Find them in the Red Room between 10 & 11pm!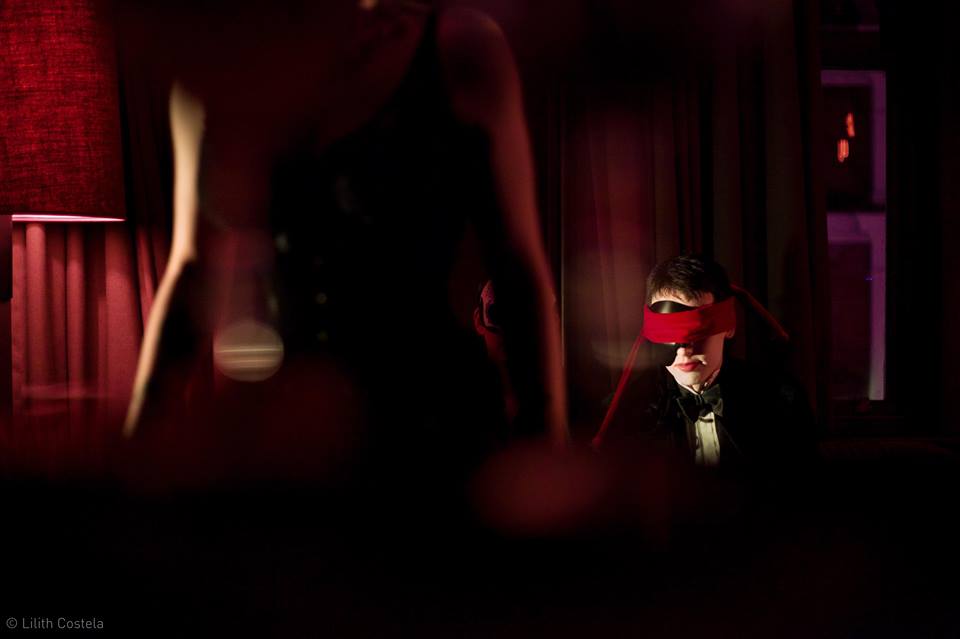 Rope Installations
We're pleased to welcome on board Figure of A! They will be creating very special rope installations in the venue - one especially for the VIP area & a smaller one on the main floor...
Perhaps a fairytale maiden will be captured in one...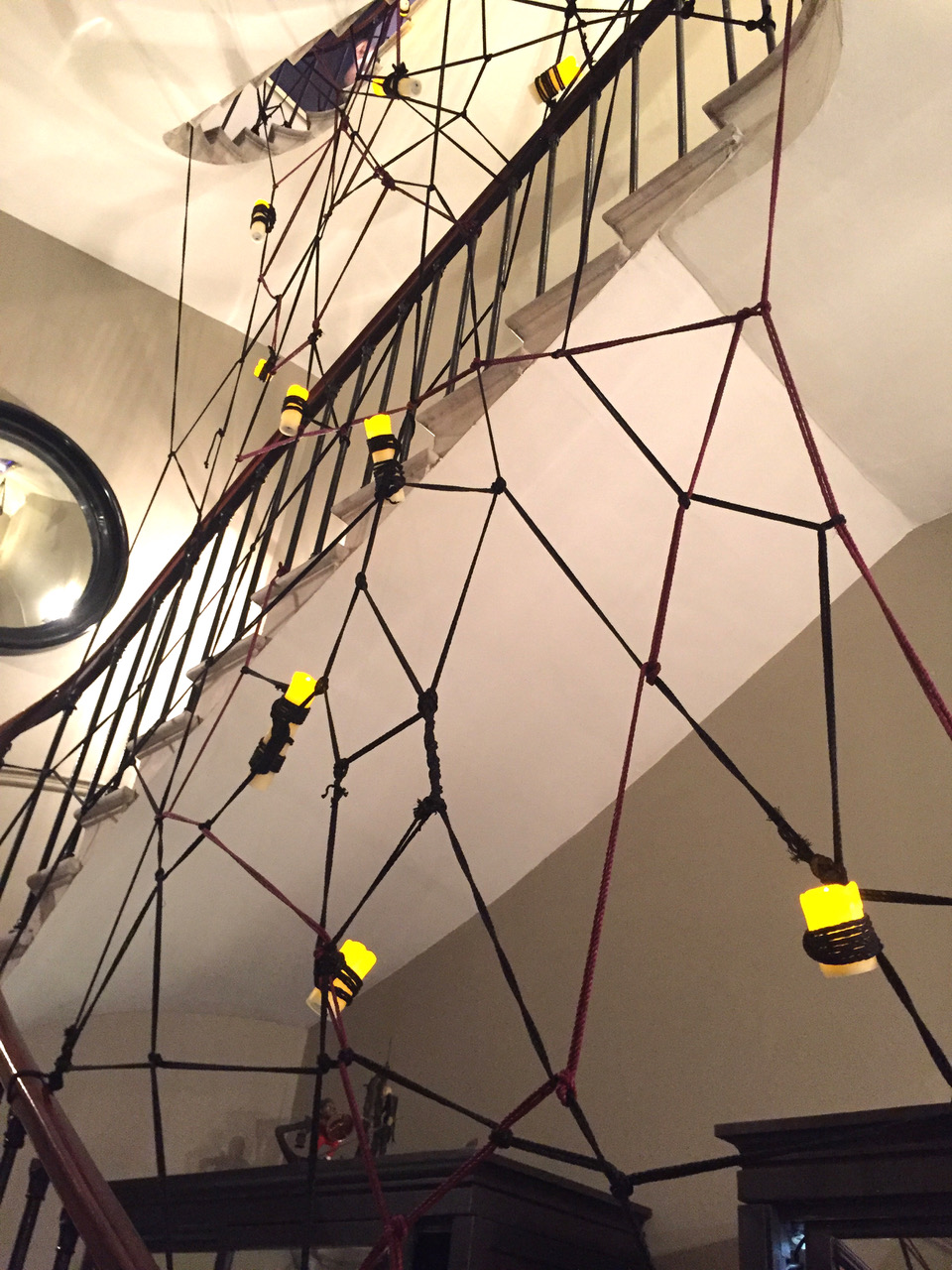 Fairytale Mermaids
In January our mermaids made such a splash that this time we have TWO for you!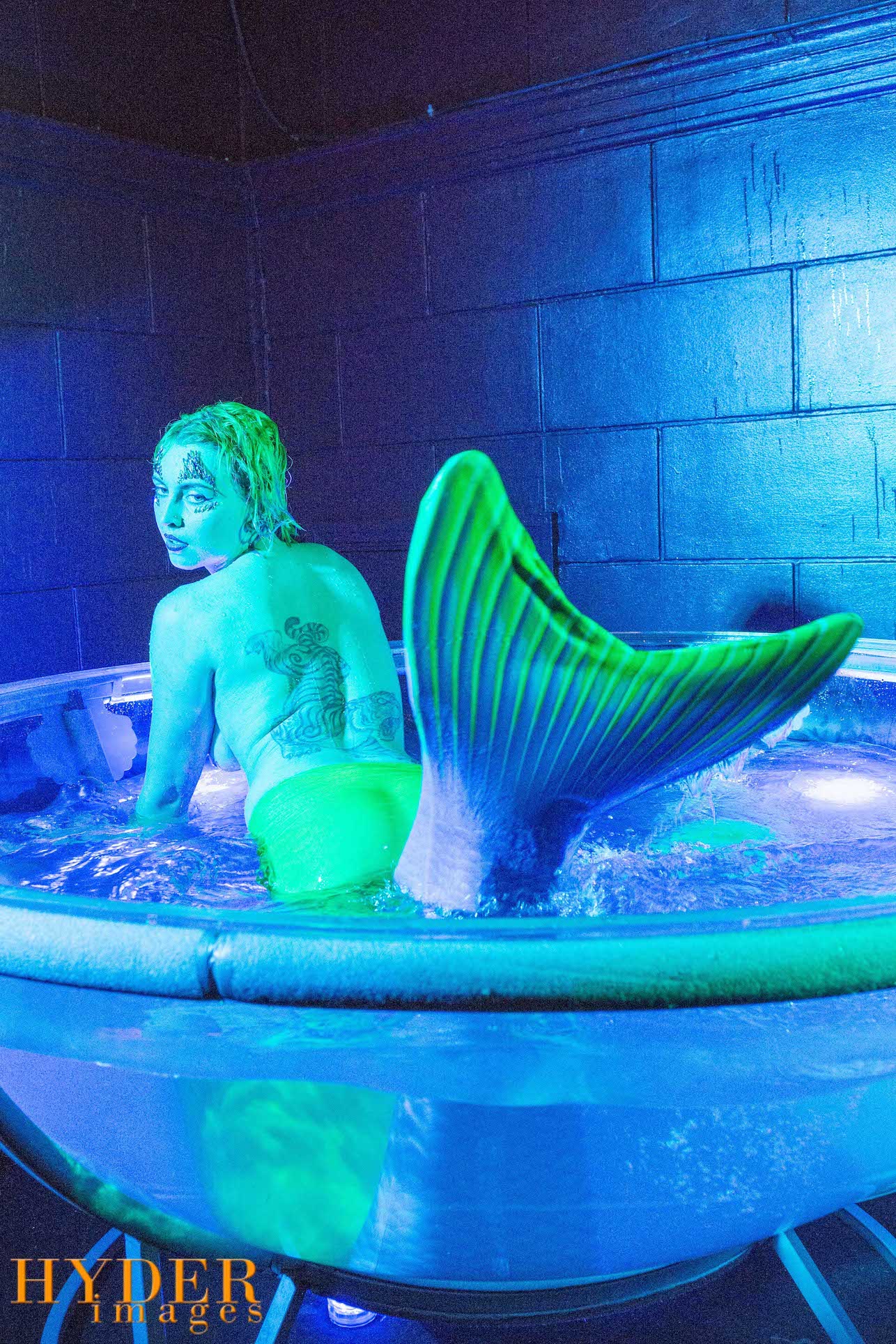 Amy Statik
Adding to our walkabout team is the incredible Amy Statik!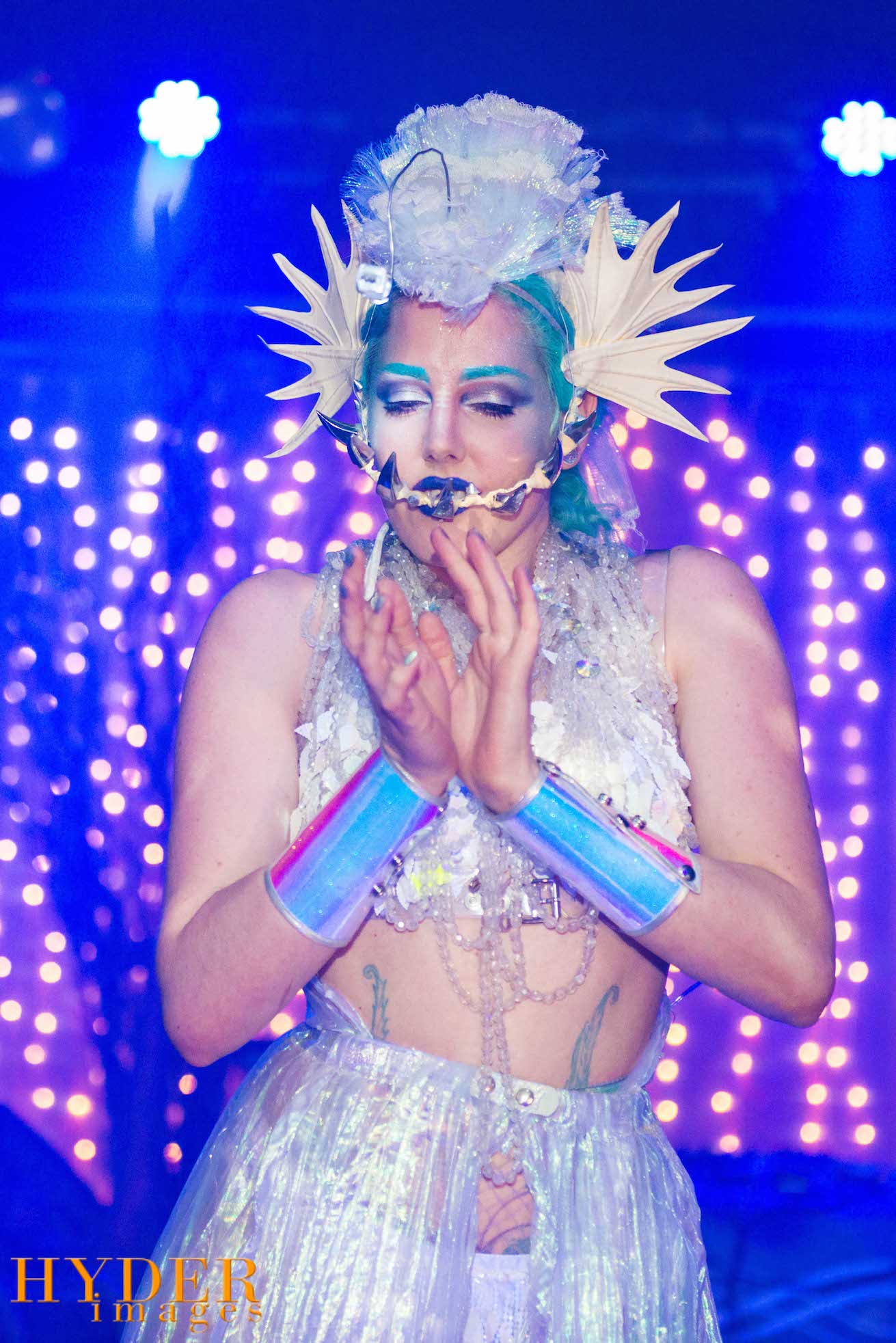 ---
Fashion Show
Antidote London Latex & Hippy Poppins
A match made in heaven! On the 23rd June Antidote Latex & Hippy Poppins will be putting on a feast for your eyes! Their bespoke pieces, made just for ZDR Fairytale are sure to leave you feeling full of wonder...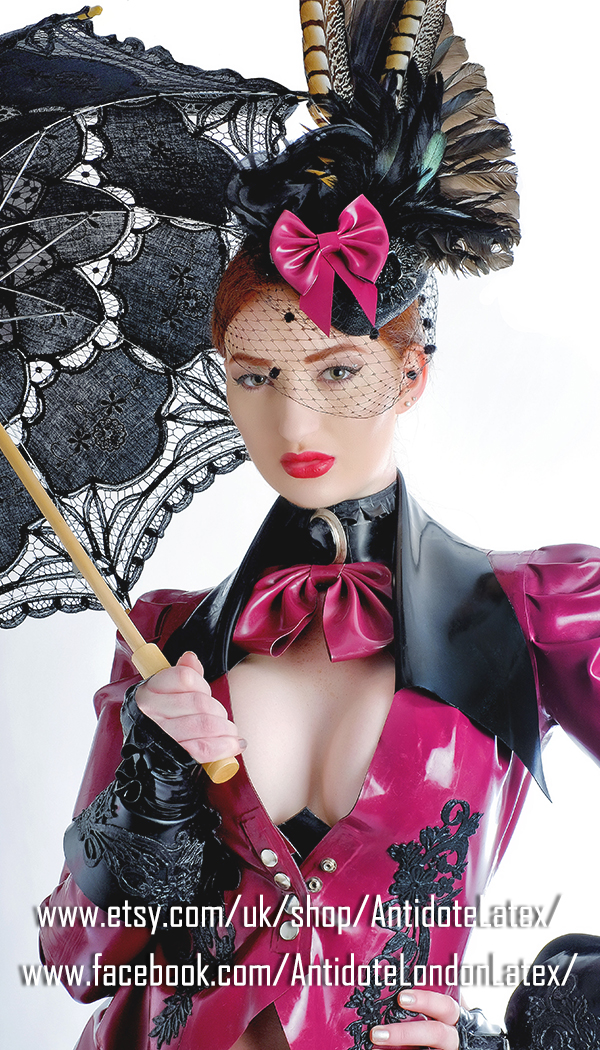 See Antidote Latex Etsy and Facebook pages...
Hippy Poppins has a whole carpet bag full of unique fantasy, festival and fairy tale fashion - If you're looking for unique and different costume pieces, you've found the right place.
Part artist, part storyteller, Hippy Poppins crafts imaginative, one of a kind items of wearable art that you'll never see replicated; each item is entirely bespoke and designed to entice and intrigue, woven from daydreams and an obsession with the bizarre and curious, handcrafted with love, passion, and flashes of inspiration.
Wherever possible, vintage and pre-loved materials are sourced from markets and junk shops; interesting treasures with secret histories and untold futures that can be upcycled into a dazzling new creation to turn heads!
From fairy crowns, fascinators and tutus, to necklaces, dresses and masks, there's something squirrelled away for every occasion and fanciful whim, from festivals to alternative weddings.
See her Etsy page HERE and Facebook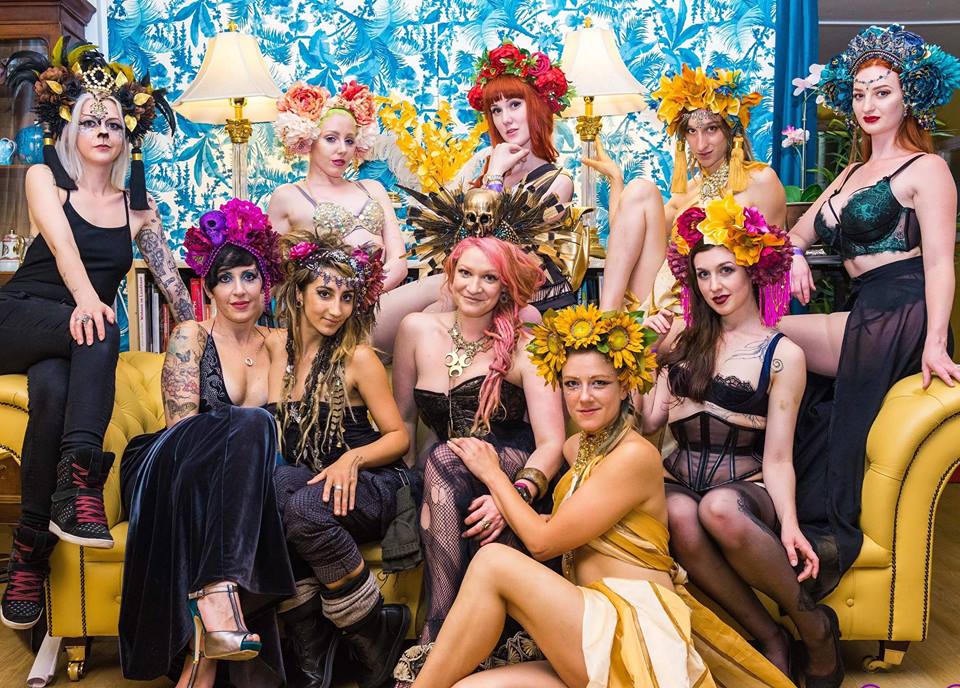 Image by Hyder Images taken at Seeking Venue in 2017
---
DJ's
Introducing... Rubber Ron!
Rubber Ron has been a respected pioneer of the music and club industry for 25 years.
His skills are admired world wide, having performed at private parties for the following celebrities, Prince, Madonna, The Rolling Stones, Robbie Williams, P Diddy, Beyonce, Jennifer Lopez, 50 cent, Jamie Oliver, Snoop Dog, "Queen"and just recently Johnny Dep.
Recent private performances have included, The Brit Awards 2016 and 2018, The Royal Wedding in Monaco of Pierre Casiraghi son of Princess Caroline of Hanover, to Beatrice Borromeo, The Birthday Party of Elon Musk of "Tesla Cars" and a very private party for a high end client at the Yacht Club "Monaco"
Ronald went on to create his own unique fetish club in 1989, Submission. This was the world's first fetish dance club, which attracted over 2,500 people a month with Ronald himself coining the phrase 'Clubbers into Rubber'. Along side Submission he ran many underground events, one of which was "Cafe Ensable" the first club that married the Swing and fetish/BDSM scene.
In 1994 Ronald and his ex Partner opened Libido, a fetish clothing shop with the aim to bring 'hot clothes for cool women'. Operating in the heart of Camden Town, Ronald then went on to create a mini think-tank, overseeing the running of his clothing range, an entertainment agency, a glamour model agency, two recording studios, a graphic design team and a PR agency. Ronald also ran a props and scenery company called 'Weird or Wonderful', providing the top Clubs, Promoters and corporate clients with bespoke tailored productions and acts.

His love with the erotic scene is still strong. He has influenced Torture Garden, Wasteland (Amsterdam), Club Rub, Decadence and has worked with Killing Kittens, Little Liaison and various other events as a consultant and Dj.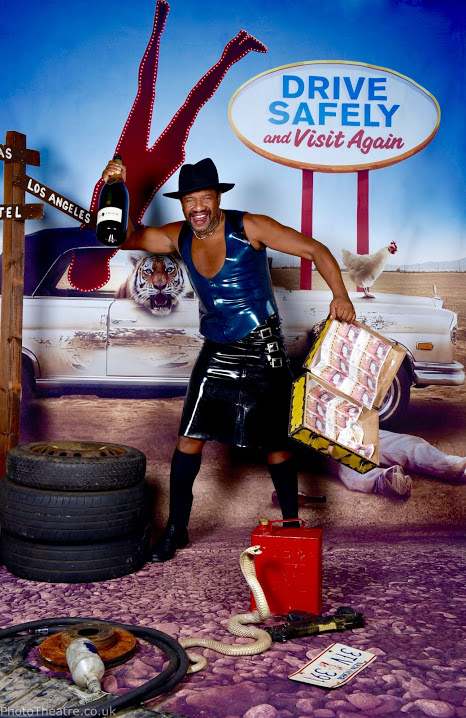 Introducing, Heleness!
She is a classically-trained pianist and singer who came to London on a path lined with opera, punk, hard house and drum'n'bass, DJ Heleness brings fierceness to the art of mixing, with her ace tune selection and seamless versatility. Only learning to DJ one night in 2013, she was soon a regular on the rave, kink and festival scenes, and has played at clubs like Fire, McQueen, Mode, Elektrowerkz, the 414 and Union as well as Secret Garden Party and Nowhere festival, and places as far afield as the Spanish desert, Thai pool parties and English mansions. Carefree and refreshingly gutsy, with enough energy to power a 5-day festival, Heleness brings to you blistering, punchy breakbeats, seductive psy-breaks, tribal techno, hypnotic tech house, sleazily grinding electro, to more mellow chilled out vibes. Now surrounded by the wildest people in the city, Heleness has become a regular fixture in London's clublife.
https://www.facebook.com/heleness.dj/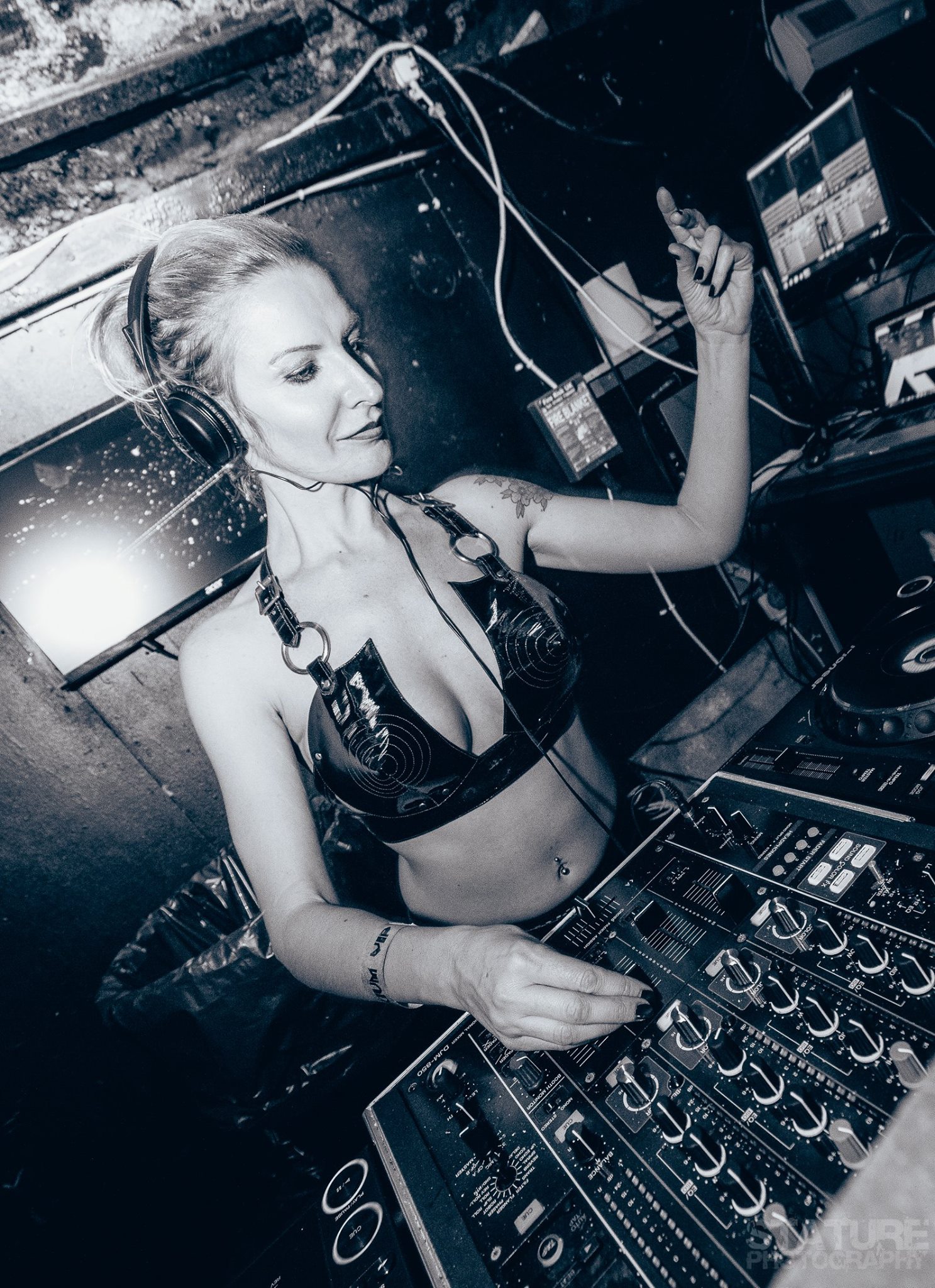 DJ Peter Andrews
Peter has been a beacon of light in the UK DJ scene with well over 20 years experience. Peter known as Irish Pete at the time, began his musical journey playing at infamous underground house rave 'Sunny Side up' a name which still sends chills down the spines of most hardened music enthusiasts.
We look forward to welcoming back on the main stage on the 23rd June!
https://www.mixcloud.com/DjPeterAndrews/newlondon-promo-mix-by-peter-andrews/
https://www.mixcloud.com/DjPeterAndrews/houe-is-a-feeling/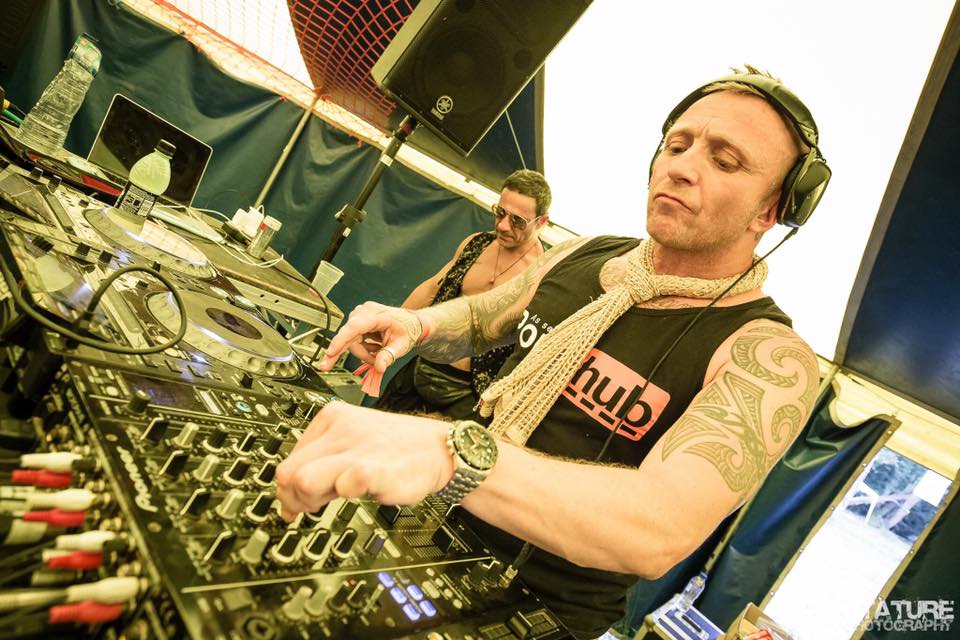 Rockit Riyad
Specialising in Hip Hop, Electro, House and Dubstep, he believes dancing is the strongest aphrodisiac there is, and loves playing naughty music for naughty people!

He has more energy than a Duracell Bunnny & always has his crowds partying that little bit harder than most, along with a cunning knack of keeping everyone dancing until the bitter end of his set.

A regular DJ at Torture Garden & many other UK clubs, he'll be sure to ignite the dancefloor! In June he'll be mixing up the music styles to bring a selection of genres.
https://www.mixcloud.com/DJRockitRiyad/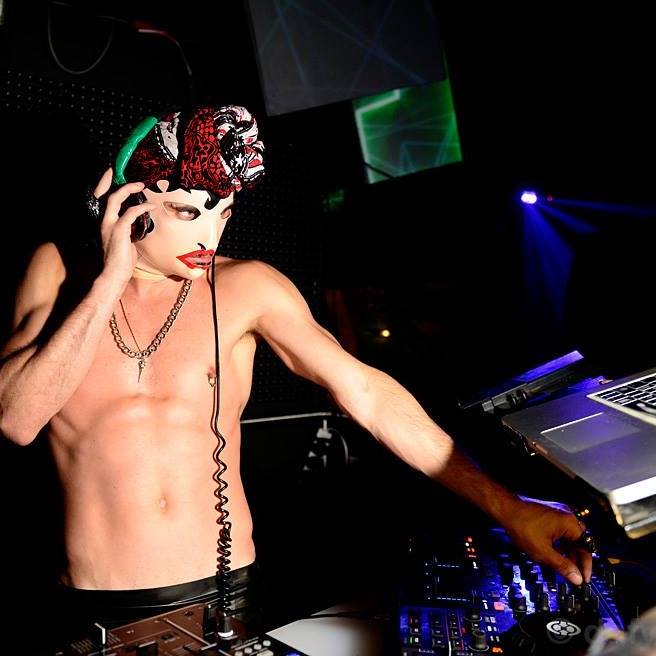 DJ Jamie Moon

We're welcoming back DJ Jamie Moon, who's been supplying scintillating soundtracks for seminal shindigs, capital cabaret and an assortment of agreeable alternative events since 2009.
He'

Hailing from a background in musical alchemy, hat modelling and lunar exploration, his eclectic sets weave vintage and contemporary gems, floorfillers and obscurities, sleazy listening to grindin' rock n roll, glamour trash to electro booty and beyond...

A decadent dandy who's flamboyance is matched only by his fervour, he has driven dancefloors to distraction at such events as Torture Garden, Rumpus, A Curious Invitation, Killing Kittens and Club Pedestal, to name but a few.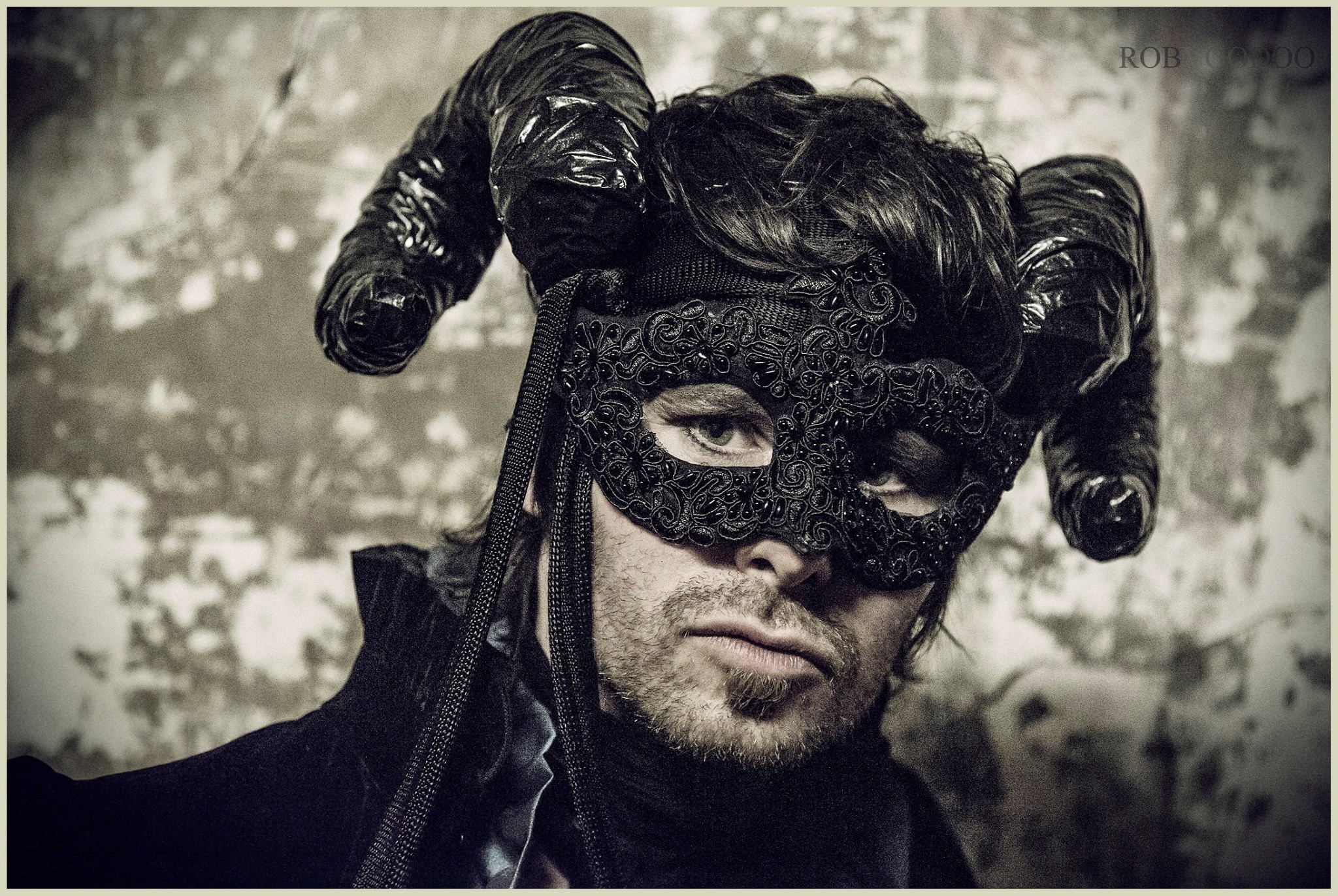 ---
FAQ's
What is the expected etiquette?
At all events we have our house and dungeon rules posted around the venue; these are very basic and easy to follow.
We want to ensure everyone has a safe and respectful environment to play in. If you have an incident to report, our staff and dungeon monitors are on hand throughout the evening and can be spotted by their ZDR lanyard or armband.
The rules are:
-NO touching without asking
-Give others space
-NO means NO, do not bother someone after they've said no to you.
-Clean up after yourself/your scene, there are tissues and wipes available
-Be respectful
-Do not interrupt a scene
-If you're not sure, ask!
Anyone who goes against these rules can be asked to leave.
Is there a dress code?
As always, dressing to impress is vital and we encourage our guests to wear something that fits in with the event theme.
We love having an environment where everyone has made an effort to get dressed up for an evening of fun. Express yourself and wear your outfit with pride!
Latex, leather, creative costumes, SMART men's suits, corsets, dresses and fetish attire are all welcome!
Strictly NO blue jeans & white trainers, basic street wear, or full nudity.
If you're unsure about your outfit, feel free to contact us before the event to check.
We will have a member of staff checking outfits on arrival for this event.
Is there a cloakroom? Can I get changed at the event?
There is a cloakroom at Scala, which is chargeable per item & items are left at your own risk.
Changing areas aren't always available at all venues but changing in toilets is usually possible at the beginning of the night.
Is photography allowed?
In the interest of discretion, we do not allow guests to take photos at our events, on mobile phones or cameras. If you are seen taking photos, you will be asked to leave. We have official photographers at all of our parties who will be more than happy to snap you and your friends.
Please bear in mind that these photos will be posted on social media pages like the ZaraDuRose Facebook page and our website, so if you're not happy appearing there, please don't ask for a photo.
I've ordered tickets, but I haven't received anything, or l've lost them. What do I do?
Our tickets are processed through the Eventbrite system so are sent electronically. Please check your spam folder if you haven't received them within a few hours.
If this is still the case, or you've deleted/lost your email, get in touch with us and include the name the tickets were ordered in & the email you want them sent to so we can do this manually.
In the unlikely case that the Eventbrite system is at fault or they process duplicate payments, please contact them directly as we are not responsible for this.
Can I resell my ticket If I can't make it anymore?
If you can no longer attend the event and wish to sell your ticket, this IS possible.
It is best to contact us directly, so we can change the name on the ticket for the new attendees. This will hopefully avoid any unfortunate cases of ticket fraud.
We use a scanning system for the tickets, so each person gets checked in electronically. This means each ticket can only be used ONCE.
In the unlikely event you have purchased a ticket from someone which has already been used/checked in, we are not responsible for issuing refunds and you will not be granted entry to the event.
No refunds are given on completed ticket orders.
Are there ID requirements or an age limit to enter the event?
Yes, our events are strictly over 18's only. ID may be required if you look under 25. If in doubt, PLEASE bring ID. If you are lucky enough to look under 25 but don't have any ID, you WILL be refused entry with no refund.
What can/can't I bring to the events?
Bringing in cameras and your own alcohol is prohibited. They will be removed by security.
Bringing your own toys is encouraged, so floggers, whips, restraints etc are all fine. But please no WAX OR MESSY PLAY.