Description


Join us, Under The Ocean for the last ZDR event in Manchester.
After a second sell out event in February, we're pleased to be back for a third edition of the ZDR Parties in Manchester! Unfortunately this will be our last one for 2017 & for the foreseeable future.
The theme for this event is Seven Seas Of Pleasure, we're going underwater!
Step into Poseidon's Realm, Join the Mermaids & get creative.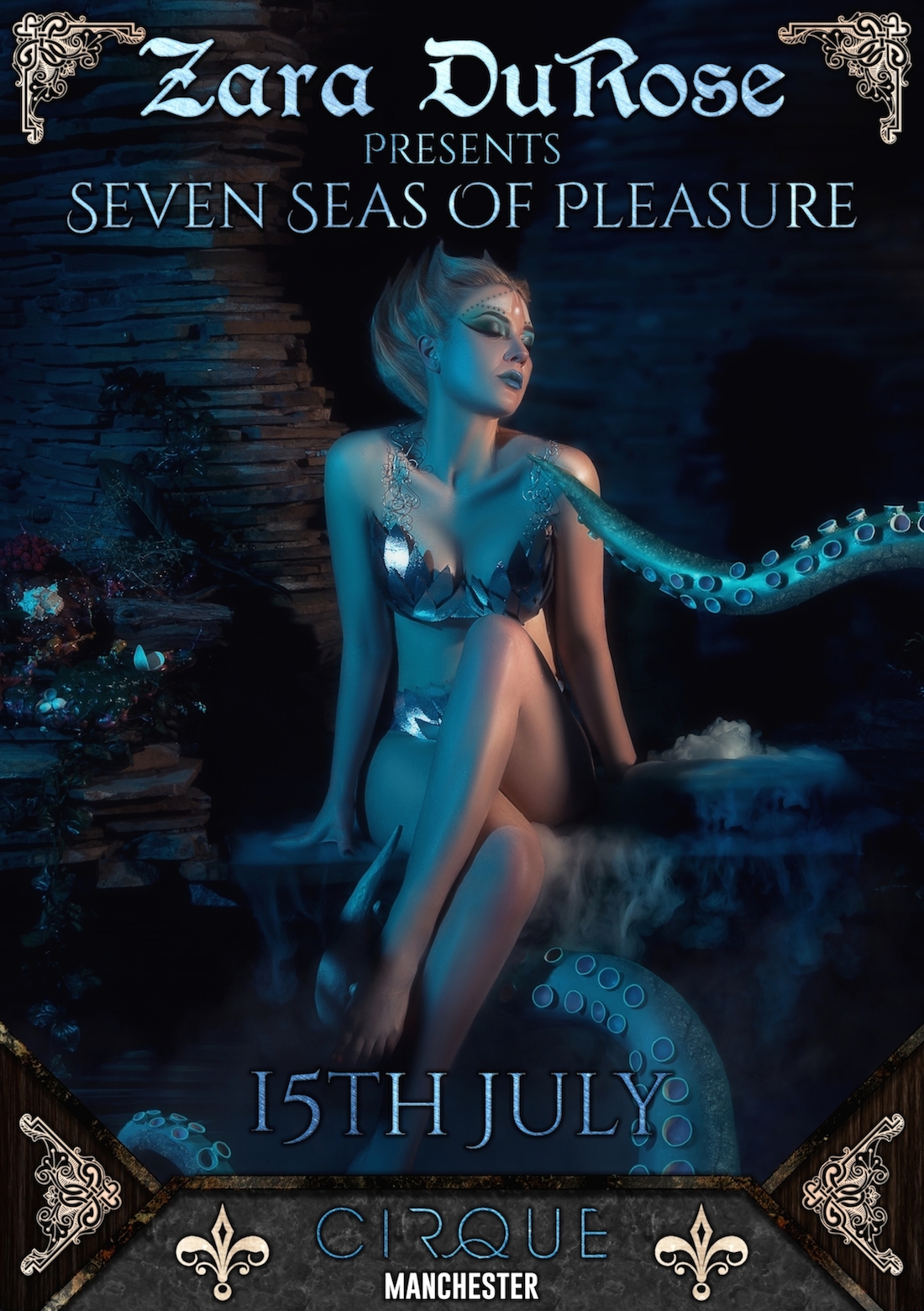 ---
Spread over 3 floors (including a newly refurbished dungeon), its beautiful vintage decor & mysterious atmosphere just outside the city centre, Cirque is the ideal venue to host another evening of debauchery and excess!
Expect: Canapes, X-Rated Shows, Cocktails, Live music, Performances, DJ's, Dancing & Plenty of Pleasure!!
Don't forget to arrive early as there is a welcome glass of Prosecco for the FIRST 50 guests!
As always, we encourage our guests to dress to impress, or excess!
---
VIP Packages
For that extra VIP feeling, why not indulge in our VIP package?! But act fast, we have a limited number of VIP Tickets available for the evening!
From the moment you come to the door, you'll be treated like ZDR Royalty and shown to your private booth for the evening. Sit back, relax and enjoy your night with your chilled bottle of prosecco & that extra touch of service.
What they include:*
* Entrance to the event
* Fast Track Entry, no queues!
* A Bottle Of Prosecco
* VIP Area With Guaranteed Seats
* Table Service
* Separate Secure Cloakroom
* PLUS - Entrance to the official After Party


*The VIP Tickets are charged per person.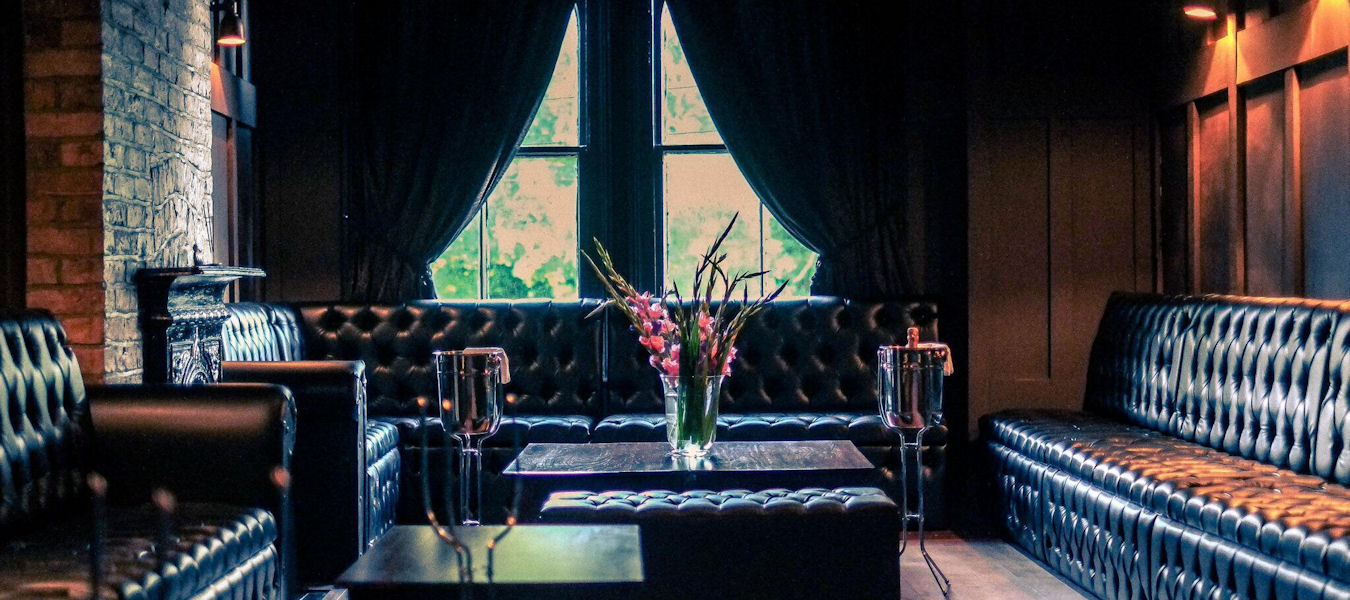 ---
ZDR Events in collaboration with:
Zhyon
Zhyon is a latex company like no other... the hallmark designs feature thier own state-of-the-art handmade sheet latex!
On 15th July a few bespoke pieces will be available to view on our gorgeous door girls & Zara!
Whether you love sleek colours or flamboyant textures like high tech carbon fibre or pretty brocade, there is something for everyone! Check out our colour change latex - patterned or plain, thier latex is most definitely unique!

Zhyon produces a range of mens and womens clothing in standard sizing, but can do made to measure, or design and make completely bespoke pieces.

Find us on Facebook or at our website, www.zhyon.co.uk

---


Stuck on outfit ideas/accessories? A special Offer for YOU!


Doyenne Discordia is a crown and costume designer for discerning deviants, inspired by the surreal and the sublime. Since 2009, Felice, the lady behind the brand, has been working with a vast group of clients and performers, including features in SixtySix Mag, Self.Styled London, Torture Garden, A Curious Invitation, Buzzfeed and the like.
In collaboration with the delectable Zara DuRose, Doyenne Discordia brings you the finest mermaid crowns and shell bras for your exquisite nautical adventures at an exclusive 20% discount!
Unleash your inner siren with these show-stopping pieces and you're guaranteed to lure any unsuspecting sailor into their untimely death...
Visit etsy.com/shop/doyennediscordia and use the code "ZDR20special" for your exclusive 20% discount! Offer valid till 10th of July 2017.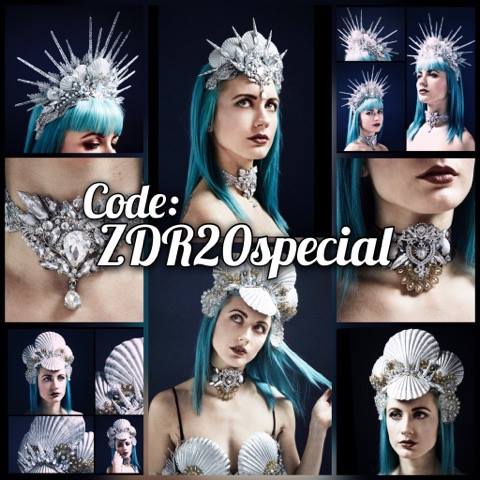 ---
Official After Party
Join a select group of deviants and party into the early hours!
We will be taking over the top floor of the venue from 4am, where things are guarenteed to get steamy!
Very limited number of tickets available!
VIP ticket holders get entrance to the after party included.
XXX Show by the very naughty Lucia Love!
Since starting her career in the porn industry over 5 years ago, Lucia has taken it by storm and worked for many of the worlds top productions including Brazzers, Digital Playground, Legal Porno & much more!
She's most known for her hardcore scenes, and insatiable taste for sex - c'mon, just look at those eyes!!
On 15th July she will be doing a one off xxx show at the after party, it's a real treat to see this beauty up close & personal!
Don't miss out - limited tickets left...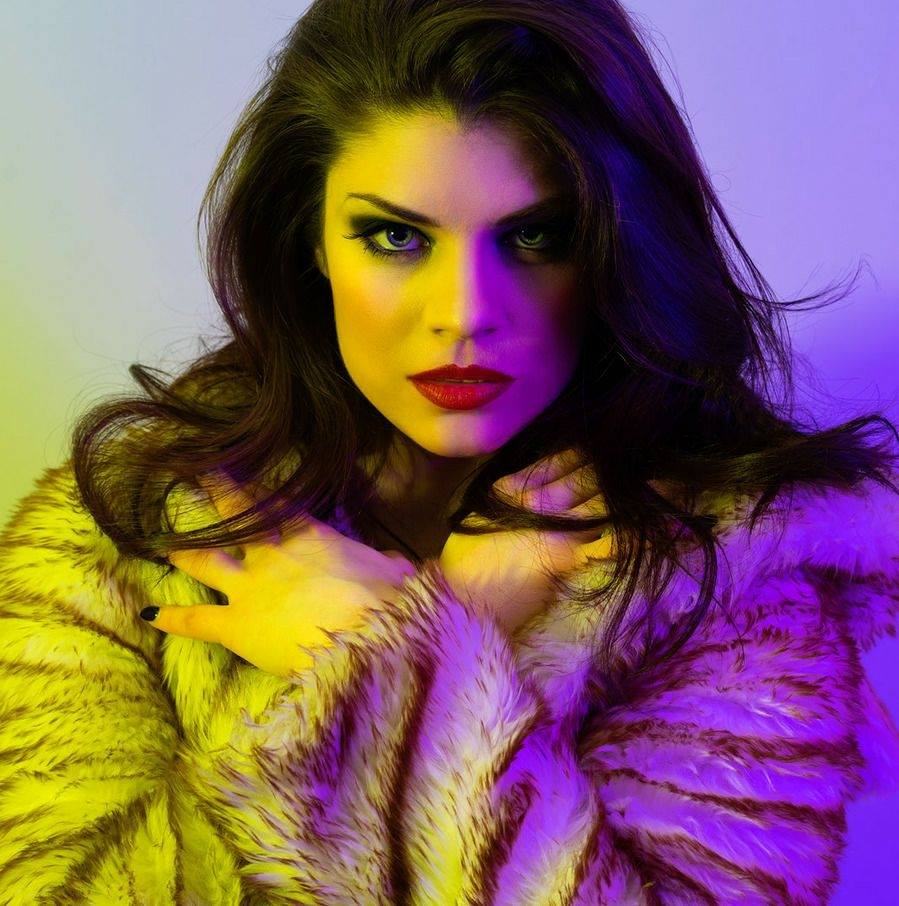 ---
Performances


Introducing Tom Harlow
Tom Harlow is an international and award winning male burlesque performer, cabaret singer, merman MC. He has performed all over the UK and internationally as far as Bangkok, Berlin and Paris. He was recently crowned the Amsterdam King of Boylesque and voted one of the TOP 20 UK performers of 2016. He is know for his classic striptease acts, unique songs mixing showtunes and FILTH and blending the boundaries between the genders effortlessly.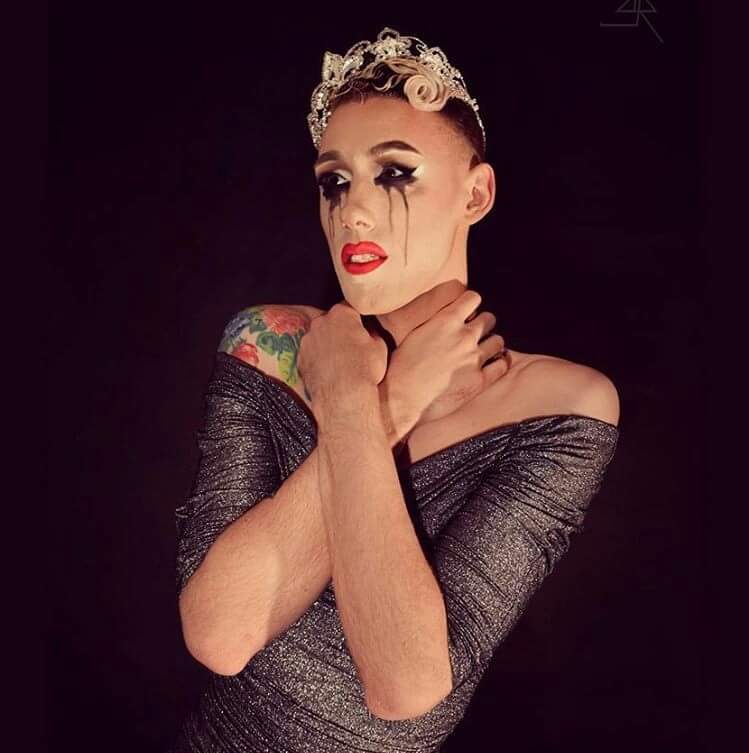 Amy Statik
Amy Statik brings an underwater lure with her angler fish inspired routine, come and explore the luminescence of the deep.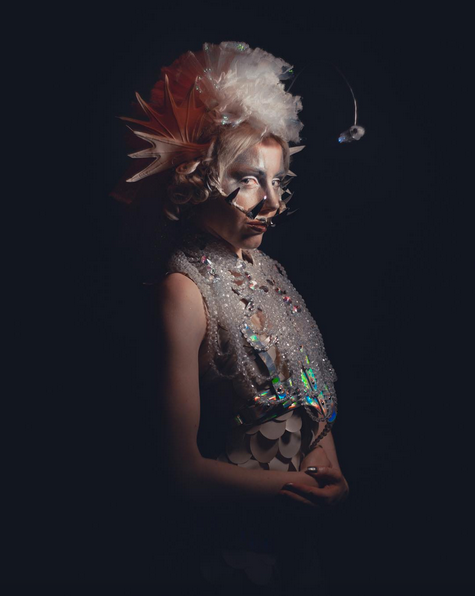 Introducing... Roo Morgue
Our X rated stage show will be by the gorgeous Roo!
Roo Morgue is a Suicidegirl, camgirl and lesbian porn performer who has appeared in female FakeTaxi alongside the legenday Angel Long. Her live porn performances draw on the sensuality of burlesque and all of the fun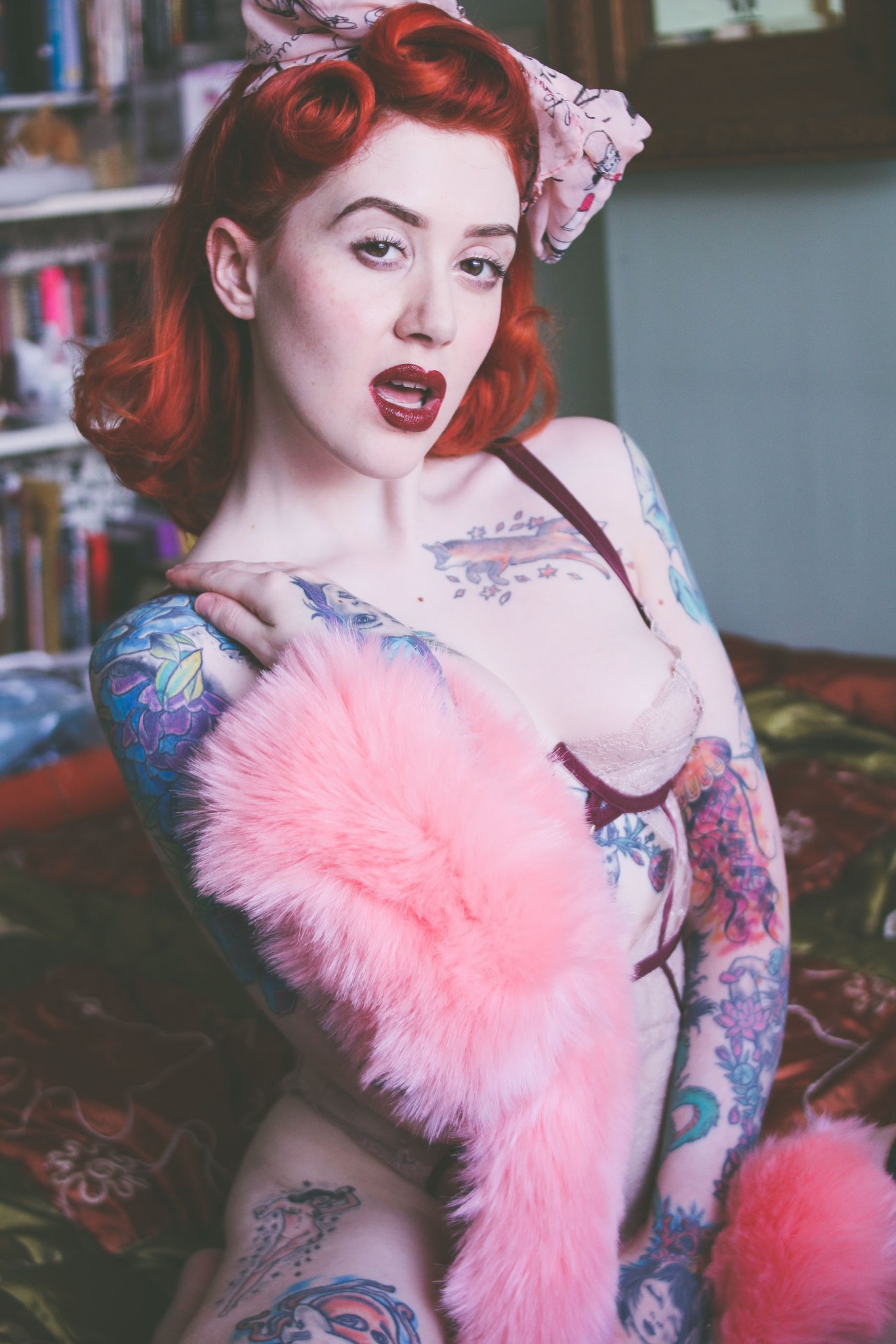 ---
DJ's


Resident DJ Heathen!
All the way from Brighton, we look forward to having DJ Heathen warm up the night, once again!
Accessible yet eclectic with one eye firmly on the now, DJ Heathen's diverse influences and unadulterated love of electronic and dance music help shape every one of his sets into something unique, powerful and engaging.
Equal parts attitude, non-conformity and crowd-favourite, DJ Heathen's sets are packed to bursting with tracks you love and tracks you didn't know you loved, stylishly packaged in his unique style.
https://www.mixcloud.com/Dj_Heathen/
Jane Thrace
DJ Jane Thrace has been rocking dance floors for years now. She's highly versatile and equally at home in underground events or mainstream dance clubs and all in between. For 15 years she was the DJ/Promoter of Dark-Cide, and played sets at many other evens including InFest, Resistanz and Torture Garden Manchester. She's also been a resident DJ in Manchester playing weekly sets - sometimes as long as 6 hours - at places like BarPop and her new packed out Monday night residency - SKiNT. Jane will be playing a dark, filthy and seductive set for her opening debut at ZDR and expect it to be a heady mix of the vicious and delicious.
https://www.facebook.com/djanethrace/


Introducing Paul Jamez


He has cemented himself as was one to watch in the underground dance music scene. Owner of the mighty Manchester based SubPlot records, Playing some of the world biggest clubs to include Space Ibiza, Coco Maya Mexico, Egg London, Club Grinzekatze Munich to name but a few.. And after seeing him play recently it's clear to see what all the hype is about!
Paul is Signed to a whole host of underground tech house & techno labels around such as Spartaque's I Am Techno // Funk'n Deep Records // Bump Records // Distortus Music // Subplot Records // Egothermia Records and many more..
Paul is the owner & co founder of the hugely popular Subplot Records, throwing events around the world in some very unique venues in Manchester, Mexico, London, Barcelona and Ibiza, thrown together with a solid rosta of label artists and releases. We predict big things....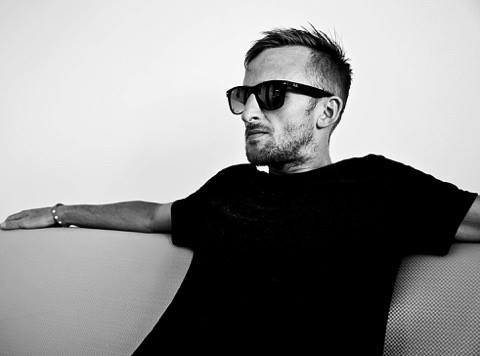 ---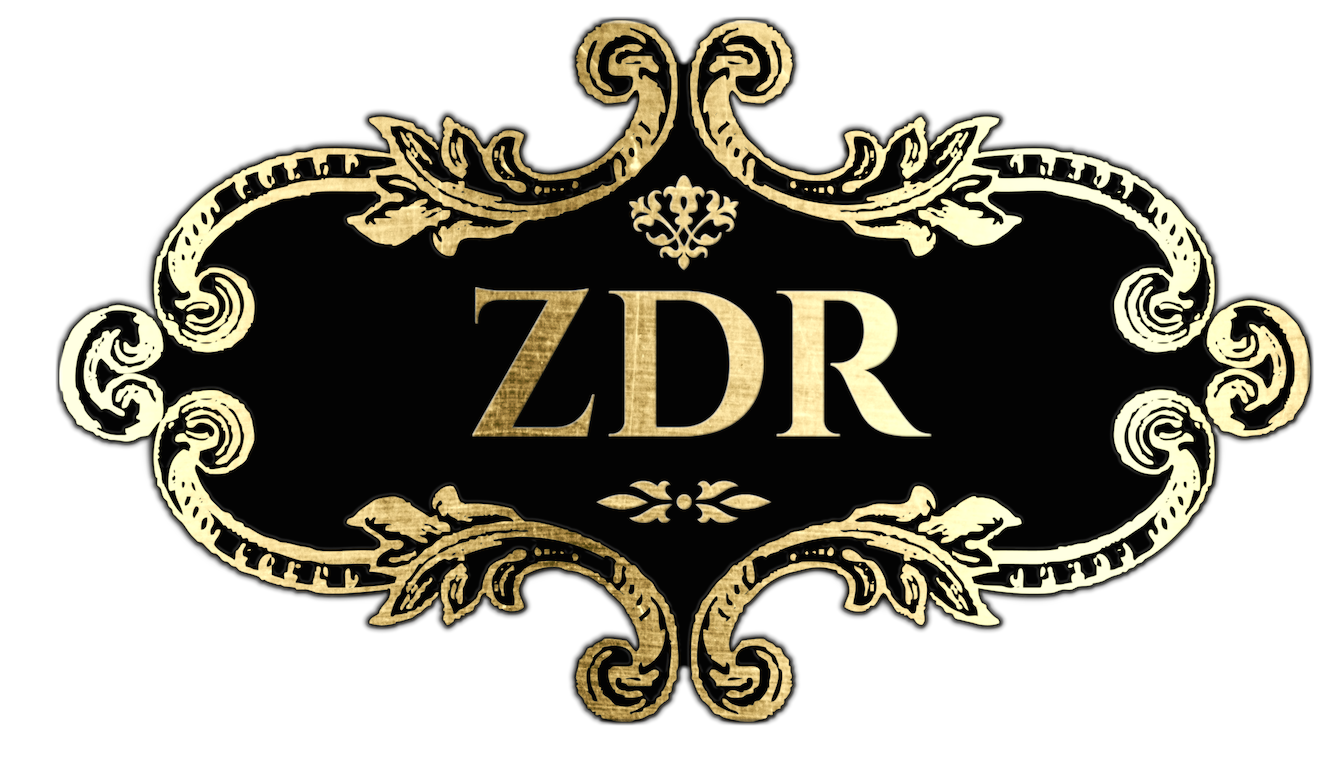 FAQ's
Tickets
We may have tickets available on the door, at £25 PP. It is best to book in advance to guarantee a ticket, we we have limited capacity at the venue & there maybe no tickets at all!
No refunds are given on completed ticket orders.
VIP Packages must be purchased in advance & will NOT be available on the door or once the event begins. They include your entrance ticket,
Can I resell my ticket If I can't make it anymore?
If you can no longer attend the event & wish to sell your ticket, this IS possible.
It is best to contact us directly, so we can change the name on the ticket for the new attendees. This will hopefully avoid any unfortunate cases of ticket fraud.
We use a scanning system for the tickets, so each person gets checked in electronically. This means each ticket can only be used ONCE.
In the unlikely event you have purchased a ticket from someone which has already been used/checked in, we are not responsible for issuing refunds and you will not be granted entry to the event.
Opening times
The event runs from 8pm - 4am and last entry to the club is strictly 12am.

After this, the doors will close and anyone arriving late will be refused entry with no refund.
Dress Code
As always, dress to impress is vital.
We love having an environment where everyone has made an effort to get dressed up for an evening of fun. Latex, leather, suits, corsets, and fetish attire are all welcome!
Strictly NO Jeans & Trainers!
If you're unsure about your outfit, feel free to contact us before the 15th July to check.
Are there ID requirements or an age limit to enter the event?
Yes, this is a strictly over 18's event. ID may be required if you look under 25. If in doubt, PLEASE bring ID. If you are lucky enough to look under 25 but don't have any ID, you WILL be refused entry with no refund.
What can/can't I bring to the event?
Bringing in cameras and your own alcohol are prohibited. They will be removed by security.
Bringing your own toys is encouraged, so floggers, whips, restraints. But please no WAX OR MESSY PLAY.
Where can I contact the organiser with any questions?
The Contact tab here on Eventbrite, info@ZaraDuRose.com - or via our facebook event page.