Actions and Detail Panel
ZDR Presents - Welcome To The Pleasuredome, London edition
Sat, 15 Apr 2017, 20:00 – Sun, 16 Apr 2017, 05:00 BST
Description
"Come where kinky lovers roam - Welcome to the Pleasuredome!"


---
We're back, with a brand new London venue!
Tucked away from prying eyes, we have discovered a hidden gem only a few minutes walk from Caledonian Road tube station! Blundell Street Studios will be transformed by professional venue dressers & the ZDR Team to bring you a fantastical world of pleasure and decadence!
Will you dance the night away, join a stranger on the bed, or be strapped to a device on the balcony?! Or perhaps a mixture of everything?!
This will surely be the biggest ZDR event to date with up to 300 kinky souls & we've pulled out all the stops to ensure we continue our style of luxury meets fetish.
For this event we have adopted the iconic "Pleasuredome" theme, inspired by the Frankie Goes To Hollywood song.
Think extravagant sensuality, flamboyance & self-indulgence - a place where your mind and body can run wild!
"Shooting stars never stop - Even when they reach the top"
Expect: Canapes, X-Rated Shows, Cocktails, Live music, Performances, DJ's, Dancing & Plenty of Pleasure!!
As always, we encourage our guests to dress to impress, or excess! Think dapper or dandy, ruffles or feathers & mythical creatures!
Whats on offer?
A free welcome drink for all guests!
Luxury Dungeon equipment supplied by Sweet Torments.
Walkabout perfomances & x-rated stage shows.
Full bar with cocktails.
Cloakroom.
Covered smoking area.
Professional photographer & videograper to capture the evening (only if you wish!)
Kinky canapés.
A friendly environment to play, talk, dance & make new connections.
So what are you waiting for? Step into the Pleasuredome with us in April!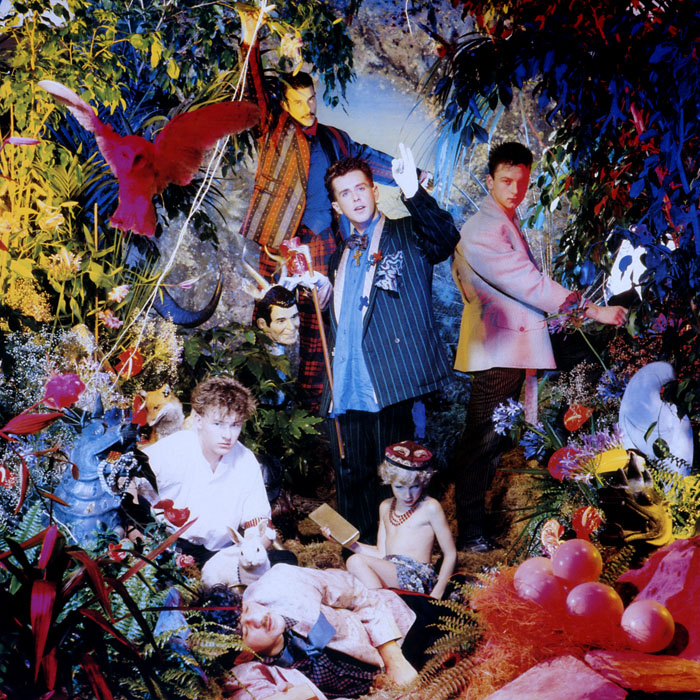 ---
Performances
Miss Bliss & Slave Otto
Miss Bliss is Australias finest Fetish and BDSM performance artist. Having celebrated her first year living in London, Miss Bliss has brought her unabashed performance style to the stages of The Box, Torture Garden, Unleashed Int, Cirque Le Soir Int and more.
Miss Bliss is the epitome of unapologetic female power, celebrating primal sexuality while exploring her love for all that is taboo, fetish and BDSM. Joining her on stage, slave Otto is let out of his cage to feature as Miss Bliss's personal pin cushion, punching bag and fuck toy. This dynamic duo will leave all seats dripping as they display their version of romanic love and disturbing adoration.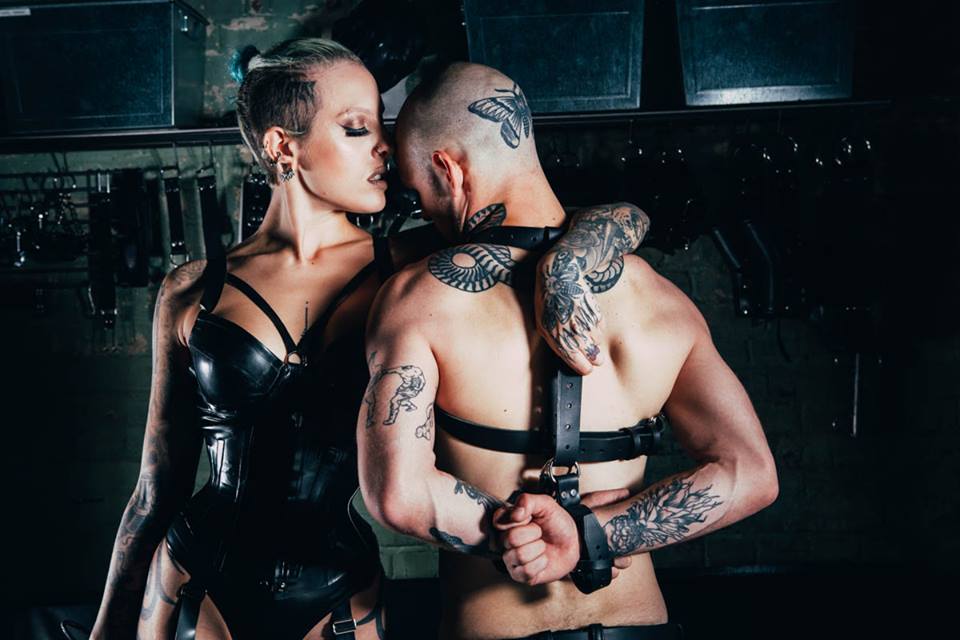 Volkova & The Den Of Iniquity
You're in for a treat! A brand new act, put together especially for this event!
VOLKOVA & The Den of Iniquity is a strange and slightly twisted Operaesque Freakshow that delivers theatrical tales of debauchery and excess to both delight and disturb in equal measure.
Expect a raunchy show that will include a twist of ideas, all beautifully put together.
Take a look at thier promo video of another show HERE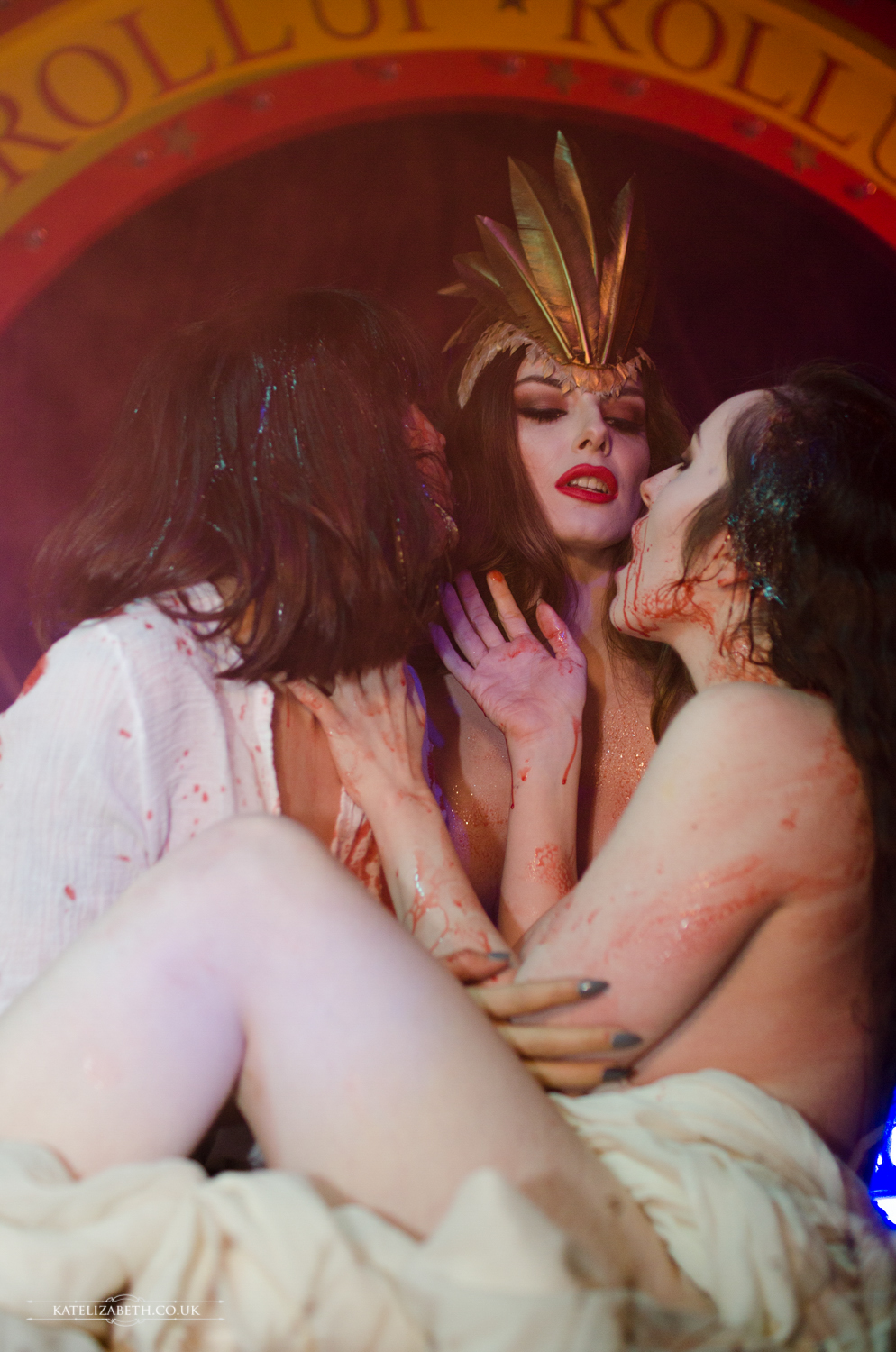 Exxess Latex!
All the way from Seattle, USA for their FIRST EVER London show! We have the pleasure of viewing the amazing creations by Exxess Latex!

ExxEss Latex first came to light when partners Al Holt & Jeannie Lou were living in Germany. With an eclectic love of art, fashion and music, the two set out to build their own colourful creations to swim in the deep seas of black latex. Since their first showing at Montreal Fetish Weekend, the dream has grown to include shows in Germany & the Netherlands. With our collaborator, latex artist Catasta Charisma, we are continuing to grow our skills and push the lines of latex fashion & wearable art.
Check out thier facebook page.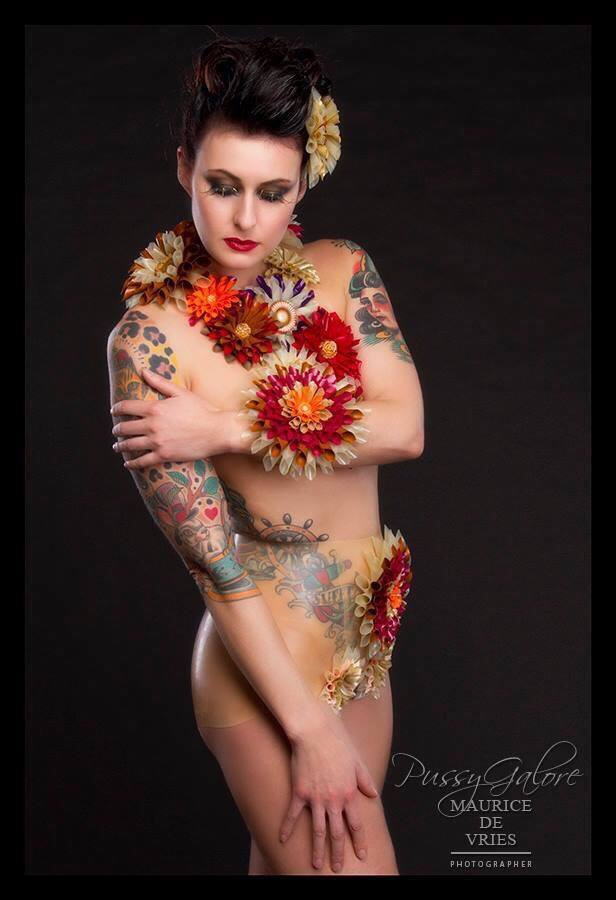 The Dress Up Dolls
I'm pleased to welcome back the amazingly sexy DressUpDolls, this time they will be our
They make regular appearances at clubs such as Imaginarium & Proud Camden & we can't wait to see what they put together for this event!
Here's a photo by Marcus T from when they appeared as Ice Fawns at my November 2015 event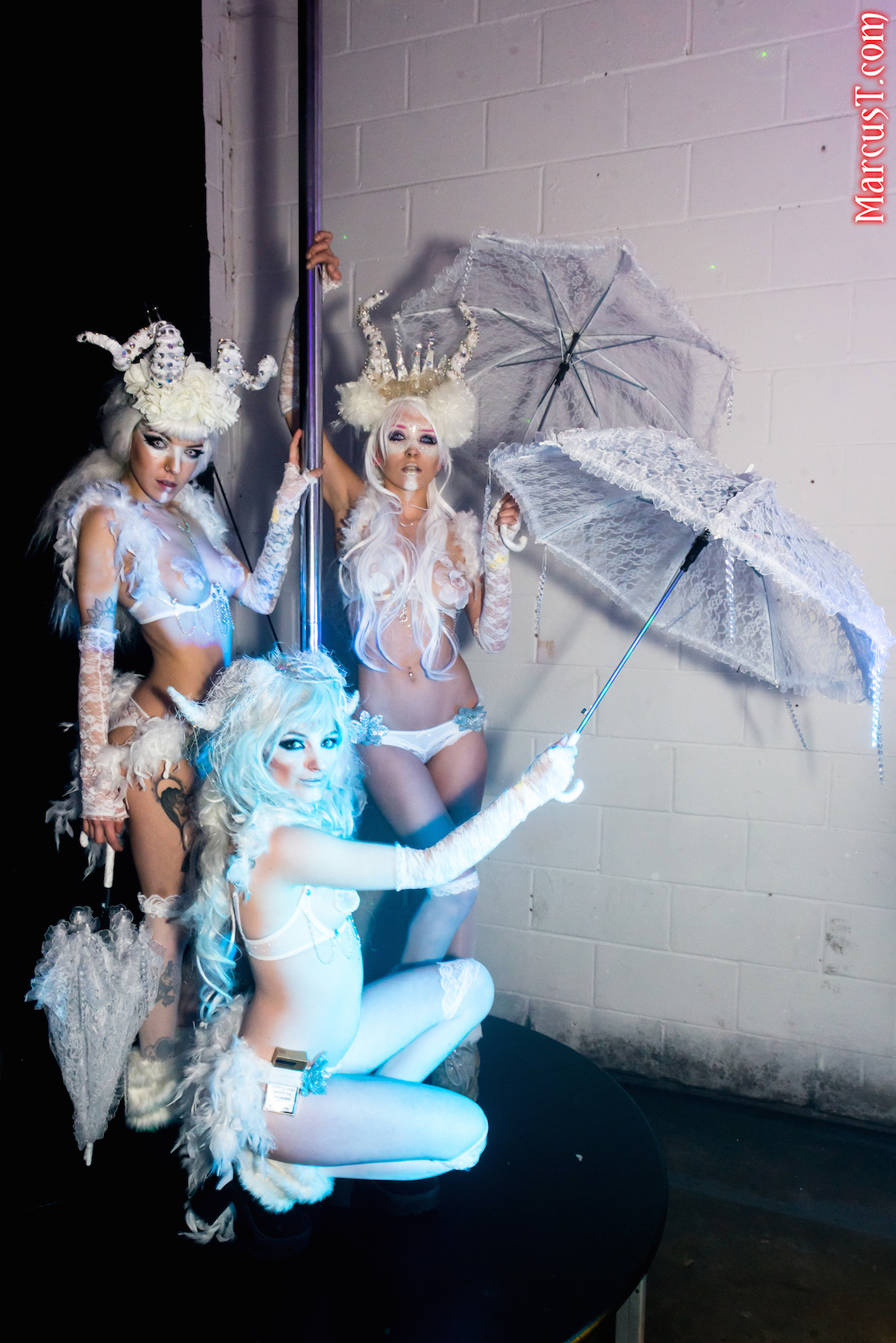 13 Steps To Suppression Gallery
At the beginning of the evening (8pm-9pm) we will have a gallery exhibition in the venue. Come early to check out the politically motivated pieces which show the now banned activities we all enjoy!
13 Steps to Suppression is Charlotte Rose's depiction on the 13 activities which are now banned - Some of these are Spanking, Female Ejaculation, Facesitting to name a few.
Why not own you very own piece of history and also support 'Sex & Censorship' campaign via Jerry Barnett through sales donations - for further information check the facebook page.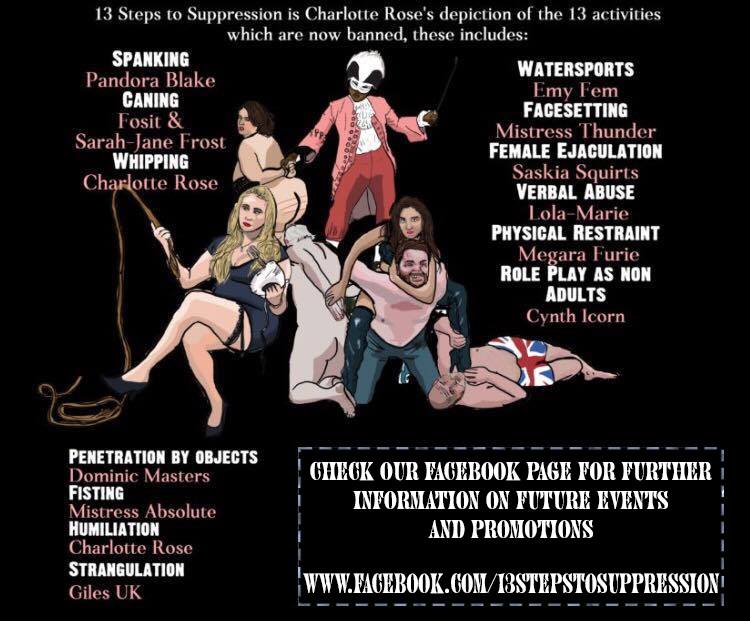 ---
DJ's
Resident DJ Heathen!
All the way from Brighton, we look forward to having DJ Heathen warm up the night, once again!
https://www.mixcloud.com/Dj_Heathen/
Accessible yet eclectic with one eye firmly on the now, DJ Heathen's diverse influences and unadulterated love of electronic and dance music help shape every one of his sets into something unique, powerful and engaging.

Equal parts attitude, non-conformity and crowd-favourite, DJ Heathen's sets are packed to bursting with tracks you love and tracks you didn't know you loved, stylishly packaged in his unique style.
Rockit Riyad
Specialising in Hip Hop, Electro, House and Dubstep, he believes dancing is the strongest aphrodisiac there is, and loves playing naughty music for naughty people!
He has more energy than a Duracell Bunnny & always has his crowds partying that little bit harder than most, along with a cunning knack of keeping everyone dancing until the bitter end of his set.
A regular DJ at Torture Garden & many other UK clubs, he'll be sure to ignite the dancefloor! In April he'll be mixing up the music styles to bring a selection of genres.
https://www.mixcloud.com/DJRockitRiyad/
Dj Peter Andrews
Peter has been a beacon of light in the UK DJ scene with well over 20 years experience. Peter known as Irish Pete at the time, began his musical journey playing at infamous underground house rave 'Sunny Side up' a name which still sends chills down the spines of most hardened music enthusiasts. It was the first night that brought such musical legends as Tony De Vit, Tall Paul, Graham Gold and John 00 Fleming to name but a few, to the masses. Peter's ascent was in full flow following this residency and he was instantly recognisable for his uplifting rifts, thumping bass lines and the odd recognisable female vocal which which could get the hairs on the back of your head to stand to attention.

Peter's panache and style was noticed by the international music titan 'Doh Boy Recordings' and he was swiftly flown over to Vancouver to headline huge events and festivals seeing him play alongside Ferry Corsten amongst other musical heavy weights. Peters international reach was further extended when word of mouth of his unique musical style saw him play in such exotic locations as Hong Kong, South Africa, Ibiza and the Caribbean. A superstar DJ and a household name to every underground raw music enthusiast, his talent and prowess has continued to evolve seamlessly, benefitting massively from the recent advancements in DJ technology. A genuine British legend who can hold his head up high and say that he has played shows at virtually all the UK clubs that have sadly been closed by Government regulations in the last decade or so, Peter manages to carry with him the never say die attitude that has symbolised UK clubbing culture and is sure to bring this passion with him whenever he plays a set. Having recently been booked to play the closing set on NYE in the main room for the world famous brand HED KANDI @ Qube Project London, 2017 looks like it will be an amazing year for this man.

Vocal house

https://www.mixcloud.com/DjPeterAndrews/black-white-promo-by-peter-andrews/

Tech House / House

https://www.mixcloud.com/DjPeterAndrews/newlondon-promo-mix-by-peter-andrews/

https://www.mixcloud.com/DjPeterAndrews/houe-is-a-feeling/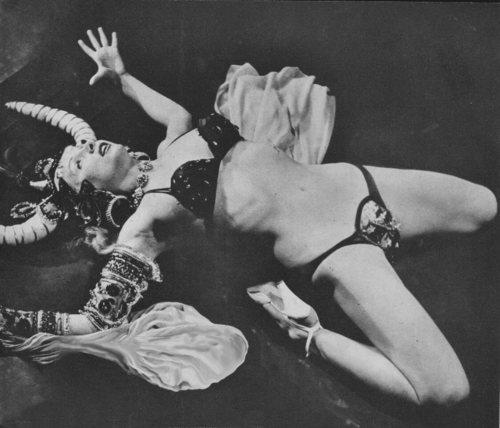 ---
FAQ's
Tickets
Online sales close at 6pm on the 15th April. We may have tickets available on the door, at £40 PP. It is best to book in advance to guarantee a ticket, we we have limited capacity at the venue & there maybe no tickets at all!
No refunds are given on completed ticket orders.
Can I resell my ticket If I can't make it anymore?
If you can no longer attend the event & wish to sell your ticket, this IS possible.
It is best to contact us directly, so we can change the name on the ticket for the new attendees. This will hopefully avoid any unfortunate cases of ticket fraud.
We use a scanning system for the tickets, so each person gets checked in electronically. This means each ticket can only be used ONCE.
In the unlikely event you have purchased a ticket from someone which has already been used/checked in, we are not responsible for issuing refunds and you will not be granted entry to the event.
Opening times
The event runs from 8pm - 5am and last entry to the club is strictly 12am.

After this, the doors will close and anyone arriving late will be refused entry with no refund.
Dress Code
As always, dress to impress is vital.
We love having an environment where everyone has made an effort to get dressed up for an evening of fun. Latex, leather, suits, corsets, and fetish attire are all welcome!
Strictly NO Jeans & Trainers!
If you're unsure about your outfit, feel free to contact us before the 15th April to check.
Are there ID requirements or an age limit to enter the event?
Yes, this is a strictly over 18's event. ID may be required if you look under 25. If in doubt, PLEASE bring ID. If you are lucky enough to look under 25 but don't have any ID, you WILL be refused entry with no refund.
What can/can't I bring to the event?
Bringing in cameras and your own alcohol are prohibited. They will be removed by security.
Bringing your own toys is encouraged, so floggers, whips, restraints. But please no WAX OR MESSY PLAY.
Where can I contact the organiser with any questions?
The Contact tab here on Eventbrite, info@ZaraDuRose.com