Description
Are you a leader?
Do you need to bring a more conscious approach to leading your team?
If yes, this masterclass is for you.
What's the Aim?
The aim of this Masterclass is to provide you with the skills needed to lead with greater wisdom.
The Masterclass offers sound business principles based on years of experience.
The benefits of the Masterclass
By attending this program you will:
- Discover how to bring 'Zen' attitudes to the way you lead yourself and others
- Practice tools to create a greater sense of clarity
- Find out ways to balance everyday work with an awareness of the bigger picture
You will discover our five leadership principles:
Authentic - You are aware of your values and live and breathe them

Inspirational - You have a clear vision and inspire others to achieve your goals

Humble - You understand that you can't be where you are without the support of others. You treat others the way you'd like to be treated yourself

Awakener - You strive to awaken the potential of others to help the team deliver the vision

Tenacious - You are willing to face up to difficulties and deal with them with mindfulness and wisdom

Testimonials
"Before I met Yvonne, my get-up-and-go had got up and gone. Now, thanks to your expert mentoring and wise guidance, my get-up-and-go has come back with a vengeance - and my business goals and my personal needs have never been more at one. You're the small still voice of sanity that every overloaded business brain needs." - Chris Roycroft-Davis, Managing Director
"Shamash is a consummate professional with a high level of emotional intelligence as a teacher and trainer in the field of mindfulness. I whole-heartedly recommend his training and 121 support and would suggest that everyone can benefit from his concepts, tools and skills. He is an exquisite coach and teacher." - Will Thomas, CEO, Director & Author
More Info?
Download our free eBook: 7 Principles to Bring Zen to Your Business
Course Facilitators: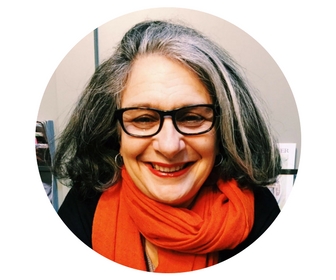 Yvonne Fuchs has 20 years of experience as a successful business coach, originally at Business Link. She founded The Branding Workshop in 2004 in order to bring corporate brand strategies to small and medium-sized businesses. She works with creatives and designers as a mentor and business adviser and is an energetic speaker on leadership, branding and creativity in commercial and social enterprises. Clients describe Yvonne as an insightful and astute adviser, being at turns challenging and provoking, while never ceasing to nurture and guide the individuals at the heart of each business or organisation. She has worked with everyone from startups to those with a turnover of up to £30million.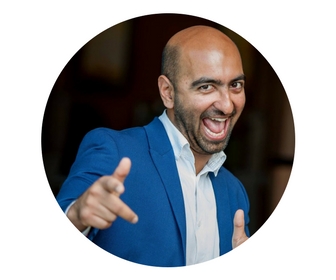 Shamash Alidina has been a mindfulness and meditation teacher with over 20 years experience. He's author of 5 books including Mindfulness for Dummies. He's been in business for over 7 years, and is co-founder of the Museum of Happiness in Camden, and the Happier World Conference. He's spoken at conferences all over the world, on the topic of mindfulness, kindfulness and how we can create a happier, kinder world together. He's a big believer in empowering changemakers to make a positive difference to transform both themselves and society. He's currently writing a book on Zen of Business with Yvonne.
Risk-Free 100% Money Back Guarantee
We want to make this decision easy for you.
So, you can get all your money back up to 7 days before we start the program. So book now, and you can get your money back if something changes between now and then.
Want more info before booking?
You can check out our Zen of Business Website
You can follow us on Facebook, Instagram or Twitter.
You can join the discussion in our open Facebook Group.
FAQs
Are there minimum age requirements to participate in the training?
You need to be 18 years old or over.
What are my transport/parking options for getting to and from the event?
Parking isn't easy to find in the area. There is limited off-street metered parking which is usually limited to 2 hours.
The venue is about 5 minutes walk from Camden Town Tube Station, and 10 minutes walk from Camden Road Train Station.
How can I contact the organiser with any questions?
Sure! Click contact us to get in touch.
What's the refund policy?
You can get a full 100% refund up to 7 days before the training starts.
After that, you can't get a refund. However, you can pass on your ticket to someone else, as long as you inform us at least 7 days before the training starts.
If you have to cancel less than 7 days before the training starts, you'll need to pay an extra admin fee £15 to pass on your ticket to someone else.