A one-day meditation retreat to go deeper; cultivating compassion and wisdom together. This retreat is both online and offline.
About this event
The London Zen Centre invites you to an intensive day of practice, led by Dharma Master Bogumiła Malinowska.
This one day retreat will include walking and sitting meditation, as well as chanting and a Kong-an/koan interview with the guiding teacher at the London Zen centre (a private one on one session for questions and discussion).
We will also have a formal meal together, and Dharma Master Bogumiła Malinowska will be present for any guidance or to answer any questions.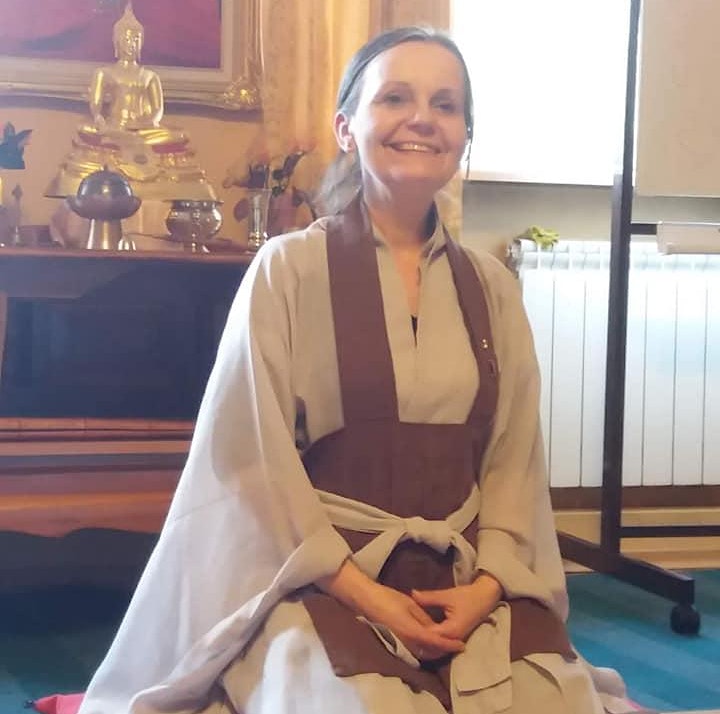 Sitting a retreat (even just for one day) is a great way to expand our awareness, get in touch with our true self and perhaps even clarify our life's direction. By doing the same simple practices in repetion you see your mind appear.
If you have any questions regarding the retreat or zen practice in general then reach out to: v.zen.kwanum@gmail.com
Important: If you are interested in this retreat but have never practiced before, then please get in touch via the above e-mail address as soon as possible as we will need to give you a brief introduction to our practice before the retreat commences.
If you can't make this event, but would like to be informed of future events then sign up to our newsletter here:
https://125b0e86.sibforms.com/serve/MUIEAGutoYw1qCshnzp8P6psei7pJx7okqFZ_5tAtK_npG-FSL1NeD8Hi901hA7aYhebBFMEVAqVWeWFQAcjWrwa1qPVxw1v33Pe5bm6CPsUbpgSxEP5cWxSgUobkC4zuWsO7wspBSE21GDLxSXuaEB43HD6ZINlGE8jLZWnuiGcGWr_nk4PeiDX-9CDlbIRDBuUpOApgn8lCObE
The practice of meditation in the Kwan Um School of Zen is a practice of the very essence of pure mind - a training of concentration, peace, wisdom and compassion - beyond religious disputes and divisions.
LINE AUTHORIZATION: Zen Master Seung Sahn, 78th Patriarch of Korean Buddhism
Organiser of Zen Meditation Retreat In London