Description
Join us for our very first Zendesk Training Day in London! Our team of trainers will be onsite leading our two popular learning tracks concurrently.
We will also be onsite at our corporate offices administering the Zendesk Support Administrator Certification Exam. Click "tickets" to view available time slots for testing.
* * * * *
How will the sessions be structured?
All sessions at the Zendesk Training Day are interactive. They'll include demos, hands-on exercises, and lots of lab time and Q&A with our trainers and customer advocates. Don't forget your laptop! After the event, you will receive your own copy of the training materials.
Which track should I register for?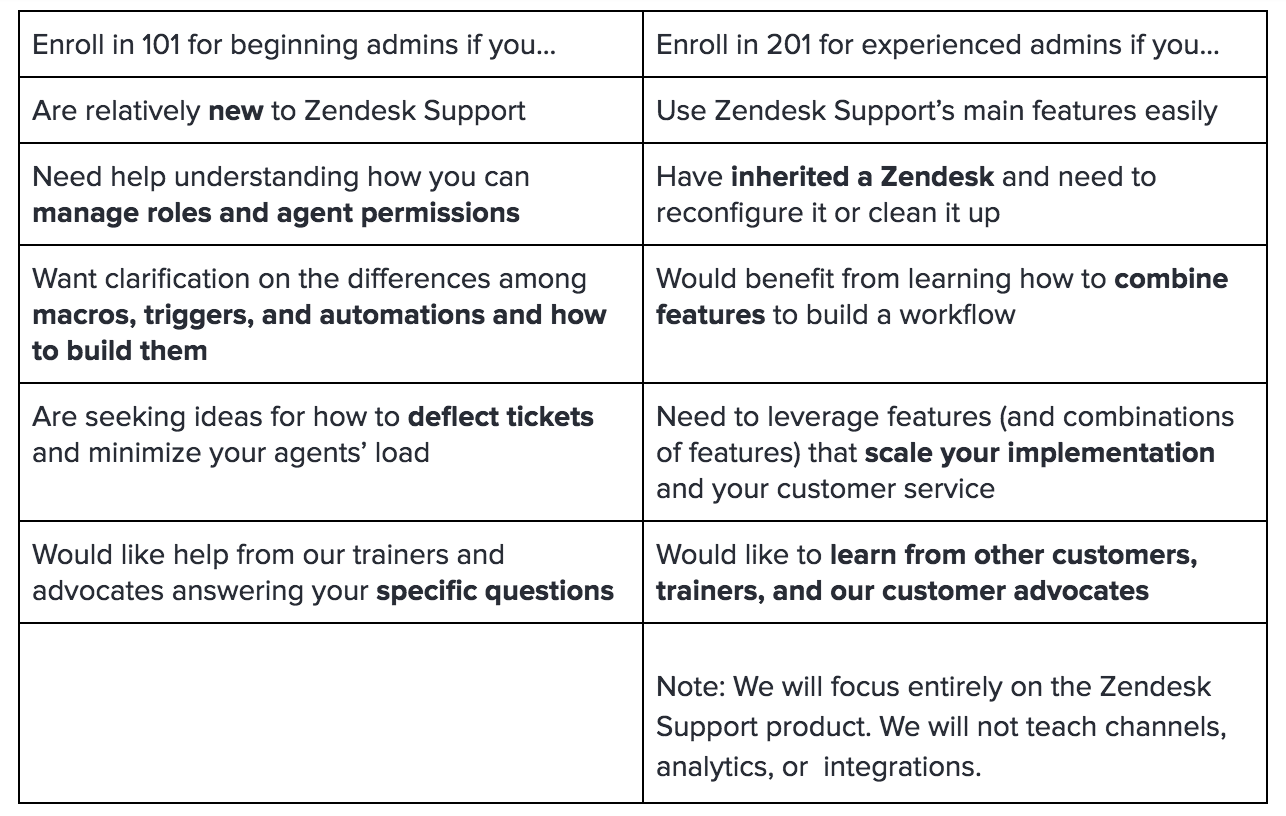 Zendesk Support Administrator Certification Exam
We are hosting Certification time slots at our corporate offices on Tuesday, November 14th and Wednesday, November 15th. The time slots offered each day are 9am, 11am and 1pm.
The exam duration is 105 minutes and the cost is 295 GBP.
Test takers will register onsite the day of the exam so please remember to bring along your credit card and photo ID.
Note: If you have signed up for the Zendesk Training Day on November 14th, you should not register for a Certification time slot that day. These events overlap and are held at separate locations.