Zentangling & creative doodling is for everyone! It's relaxing, convenient, good for your well-being & is also an easy to access mindfulness
About this event
Welcome to Zentangling!
This is a new series of creative doodling sessions especially prepared by Mindfulness Skills4Life for Footsteps Festival. Our previous sessions were VERY well received and we are delighted that Sands is back!
Zentangling and creative doodling is for everyone! It is relaxing, convenient, good for your well-being and is also an easy to access mindfulness-based activity.
Ok, let's get the big question out of the way: "I'm not arty so I can't do this, I'm not coming!" If you can write your name, this enjoyable, fun BEGINNERS creative session is absolutely for you. 
All sessions are on Tuesdays 11am - 1pm GMT
*We very much encourage you to come to all sessions if you can.*
These sessions are live and will not be recorded.
Session dates are:
April 19th
April 26th
May 3rd
May 10th
May 17th
May 24th
What to expect?
In these workshops you will meet your facilitator Dr. Sandra McCutcheon, and share a little hello to all our new friends in the session. Sandra will offer a short introduction to 'Zentangling': which involves using repeating and contrasting patterns, lines, dots and shapes. We will see that the individual patterns, called tangles, can be pieced together to make a wonderful piece of bespoke art!
Zentangling and creative doodling is for everyone! It is relaxing, convenient, good for your well-being and is also an easy to access mindfulness-based activity.
"Joy is not found in finishing an activity, but doing it"(Greg Anderson)
We hope we will create joy through being with one and other and sharing our time mindfully doodling!
What the Sessions Include.
Sessions 1 and 2: Curiosity: we will explore what Zentangling is and mindfully doodle simple pens stokes and familiar shapes. How can straight lines, circles, stars, squiggles and dots, for example, come together to make something striking and creative? How does Zentangling make us feel ??? Ohhh I wonder ? A lovely session of us exploring creativity for calm.
Sessions 3 and 4: Adventuring: we will see what it like to try some new Zentangle patterns: and mix up different 'styles' of tangles: some that look 'busy' and heavily patterned and others than look and perhaps feel more spacious. We will dabble with dark patterns and ones that have a little more light in them, but will this mix work out? Can we settle into what's not known? A super session where we can grow our doodling skills and perhaps gentle attitudes of trust and kindness. I wonder if that would come in handy ?
Sessions 5 and 6: Expanding :we will branch out a little more and look for Zentangle projects that we can gift to others: a little card, a bookmark? We will explore doodling with colours too. If time permits, we might even unlock some of the 'design room secrets' to help create your own 'hand drawn' Zentangle masterpiece using. A lovely session where will explore connection with ourselves, with each other and something that I hope will feel relaxing, soothing and we can call joy!
Whilst this is 'our wish list' and intentions, we will create the necessary space for each mini project. It may be, therefore, that things change a little and we adapt.
Nonetheless we will have a lovely time together, with a cuppa, each other and our pens.
Attendees will need to bring with them:
Plain A4 sized paper or thicker A4 drawing-style paper (whatever is to hand)
2 pencils, one sharpened
A sharpener
Themselves!
OPTIONAL: a fine nibbed 'inky' black pen (not a biro)
Warm curiosity, and your own cuppa of choice
Booking for Zentangling
We are introducing a 'Pay as you Feel' donation for all events at the Festival that incur a cost such as Zentangling, HOWEVER, you can choose a free ticket, we do not want the cost to prevent anyone from attending.
We rely on all donations to keep the Festival running and we are extremely grateful for all donations of any size. Alternatively you can donate via Just Giving here.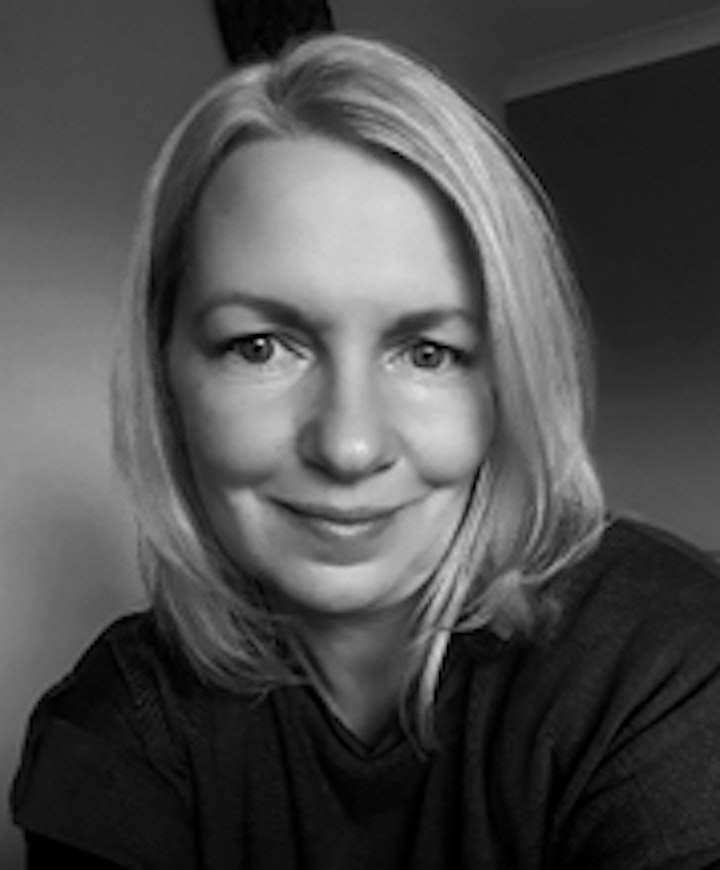 About your host
Your Calm and Creative Doodling session will be hosted by Dr. Sandra McCutcheon, founder and principal facilitator of Mindfulness Skills4Life. Her intention was to share a heart-warming and easy-to-access portal to calm, rest and relaxation with the fringe benefit of creating your own beautiful and bespoke piece of art.
Sandra is an expert teacher of compassion-focused mindfulness and is interested in YOUR well-being, through mindfulness, meditation, and compassion training. Her work in this field is underpinned and enhanced by a scientific career encompassing the field of neuroscience. She is enrolled on The Aberdeen University MSc In Mindfulness, is a visiting Research Fellow at The University of Lincoln and teaches on an ad hoc basis for the Mindfulness Association UK (CIC).
Find out more here:
Sandra runs accredited training courses for businesses & organisations, public groups, 1-to-1 and in schools. As well as being a well-being consultant for BBC TV and Radio, she is a partner to the lovely Andy and mum to two magical little humans: Joshua and Katie Rose.