Location
Level 39
One Canada Square
Canary Wharf
E14 5AB
United Kingdom
Refund policy
Refunds up to 30 days before event
Eventbrite's fee is nonrefundable.
Description
Applied Blockchain is pleased to announce an afternoon workshop aimed at a business audience to learn about the emerging technology of zero knowledge proofs and how it can be applied in a business setting.
This is a repeat of very successful workshop we ran earlier in the year. See video: https://youtu.be/-Jslgdcz_ho
For the webinar, please register here: https://zoom.us/webinar/register/WN_W7RvoOCMTVKa7hvcuWWVZQ
Zero Knowledge Proofs: What are they, and how might they impact my business?
Zero knowledge proofs enable certain properties of data (e.g. asset ownership, value ranges) to be shared and verified by a counterpart without revealing or sharing the underlying data. For example, I can prove I've solved a Sudoku puzzle without revealing the solution, I can prove I'm over 18 without revealing my age, or I can prove that I'm in London without revealing my exact location.
Think of all the commercially sensitive data inside an organisation, big data, data lakes, where it may be valuable to share data proof points with a business counterpart, partner, customer or supplier, without revealing the commercially sensitive underlying data.
The technology may be used standalone, or combined with enterprise blockchain technology.
The workshop will be provided by Adi Ben-Ari, Founder & CEO at Applied Blockchain. Adi has over 25 years technology experience working for blue chips including Vodafone, Lloyd's Insurance Market, and Lloyds Banking Group, and has implemented blockchain solutions at companies including Shell, Toyota, KLM and the United Nations. Adi has recently conceived and managed the development of a zero knowledge proofs platform for enterprise.
Adi will be joined by guest speaker Oscar Vickerman, UK Partner at Kudelski Security Group. The Kudelski Group is a global leader in digital security. Its technologies are used in a wide range of services and applications requiring access control and rights management. Kudelski Security, a division of the Kudelski Group (SIX: KUD S), is an independent provider of tailored cybersecurity solutions to enterprises and public sector institutions. Kudelski Security is headquartered in Cheseaux-sur-Lausanne, Switzerland, with operations in 33 countries around the world.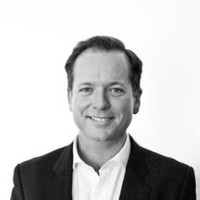 Agenda:
14:00 - 14:30: Registration & Coffee
14:30 - 16:00: Overview of Zero Knowledge Proof technology
16:00 - 16:15: Break
16:15 - 17:00: Showcase and demo of practical zero knowledge proofs applications
17:00 - 17:15 Oscar Vickerman (Kudelski Security Group) on security aspects of zero knowledge proofs
17:15 - 17:45: Round table discussions designing specific uses cases for zero knowledge proofs
17:45 - 18:00: Closing Remarks
Who should attend?
Business leaders, technology leaders (CIO's, CTO's, technology architects), investors, lawyers.
For the webinar, please register here: https://zoom.us/webinar/register/WN_W7RvoOCMTVKa7hvcuWWVZQ