Zero to Mastery - How to turn your passion into pounds

Wednesday, March 30, 2016 from 6:00 PM to 8:00 PM (BST)
Event Details
Super early bird tickets are on sale now for a very limited time.
Do you want to turn your passion into profits?
Did you know that business success is predominately down to having the right mindset for success?
Do you have a system for bringing in leads and closing sales?
Do you understand the importance of positioning yourself as an expert in your field?
Are you working in your business like a real boss or like an employee?
If you have said no to any of the above this Kick Ass Talk is for you!
Kick Ass Talks Presents Phil Faulkner & Holly Luton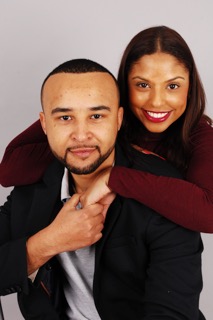 Phil Faulkner is a salesperformance coach. He has helped hundreds, if not thousands of individuals position themselves effectively in the forever changing business world. With over 10 years of experience in the direct selling industry Phil teaches individuals how to attract more business and close more sales through the power of influence. Having been personally coached by John Kanary who has over 40 Years of experience within the personal and professional coaching industry, he has been able form his own Philosophy of success to get people results that stick!
Holly Luton is a professional Life Coach and Yoga Teacher who has dedicated her life to bring energy value & meaning into the lives of others. She has helped transform the lives of many individuals, empowering them to overcome limiting beliefs to uncover their true potential.
Coaching individuals and groups Holly shares proven success principles helping people to understand & evoke the law of attraction to improve results in all areas of life.
Holly has also been coached and mentored by one of the most inspiring leaders in the personal development industry John Kanary who has worked very closely with Bob Proctor.
You will learn:
• How to develop a bullet proof mindset
• How to be an attractive character and a figure of authority in your field 
• How to attract more leads and close more sales
• How to work on your business instead of inside your business
• How to become interdependent leveraging other people's Money & Time

Format of the Evening:
18:00 - 18:30 - Networking
18:30 - 19:30 - Keynote Speech
19:30 - 19:50 - Q&A Session
20:00 End
Book your limited Early Bird Tickets TODAY as the price will be increasing very shortly.
What others have said about Kick Ass Events:
"Good pace & interaction. Fab hosting from Paula!" Richard Tubb

"Fantastic, lots of really useful information. Encouraging. Very good communication. Lots of information I can use. Straight away. " Sarah Pswarayi

"It was very interesting and I loved the atmosphere! I'll come again" Greta Hegedus
"Good fun, upbeat with plenty of everyday value to go out " Simon Whitington

"It was my first time and I've come away completely energised. I absolutely loved every minute and I've taken away so many great ideas." Sarah Daniels
When & Where

The Space
17-19 Barr Street
B19 3EH Birmingham
United Kingdom


Wednesday, March 30, 2016 from 6:00 PM to 8:00 PM (BST)
Add to my calendar
Zero to Mastery - How to turn your passion into pounds