Zero Waste Home series . In person class. Learn a new sustainable living skill. Make & take home 3 food wraps.
About this event
This is a socially distanced class within a sanitized environment
What are beeswax food wraps?
They're a natural eco-friendly alternative to cling film and tin foil for wrapping food, cheese, bread, covering bowls and jars. Perfect for school lunch boxes and food on the go. They keep food fresh, are naturally anti-bacterial, can be reused, refreshed and composted at end of life.
Your upcycled cotton wraps will be made using organic ingredients: beeswax, jojoba oil and tree resin.
What will you do at the workshop?
We have done all the hard work so you don't have to. Rose will guide you step-by-step through choosing fabric, the ingredients, applying the wax mixture, setting, finishing and maintenance. By the end of the workshop you'll be making wraps like a pro. It's learning in a social, fun and relaxing way with like-minded people.
Why take a beeswax wrap workshop?
If you're looking to reduce your carbon footprint, reduce waste to landfill, reduce chemical-laden plastic food packaging or looking for ways to become more zero waste then this is for you. Cling film contains phthalates that leach into your food and are known endocrine disruptors, disturbing hormone balance and are linked to asthma, breast cancer, diabetes, reduced sperm count, raised blood pressure and foetal growth disruption and ADHD - Yuk!
Rose has trained over 1000 people to make their own wraps with her tried and tested recipe and method. If you would like to arrange your own private group, she is happy to host groups of 7 people at her studio or will travel to you. Larger groups can be accommodated.
Lets banish cling film from the kitchen and benefit our health and the planet.
This is a fun and educational creative experience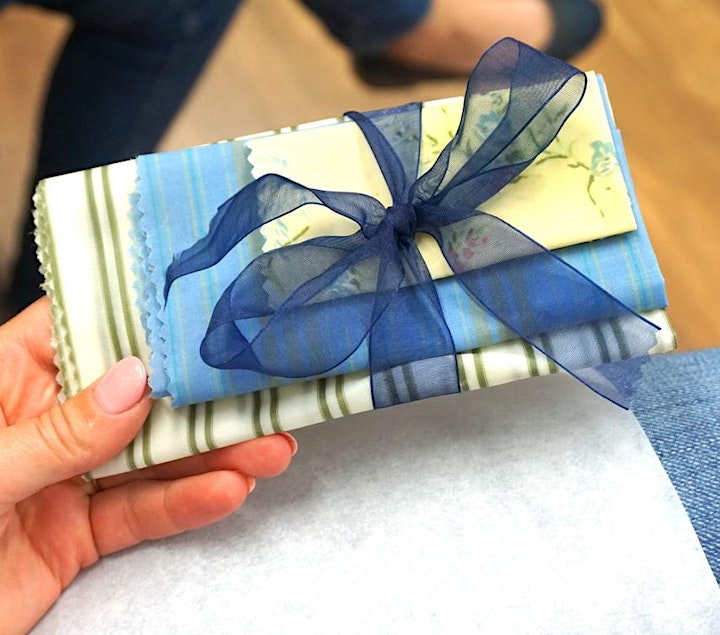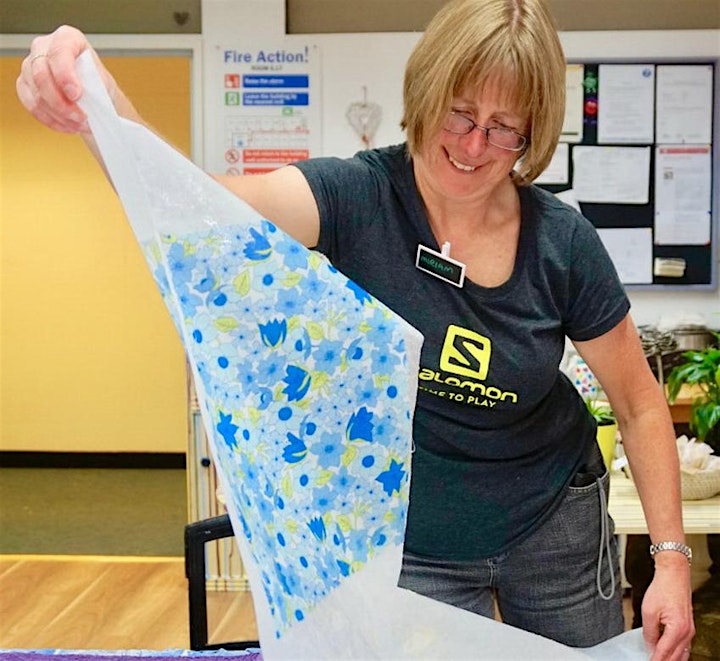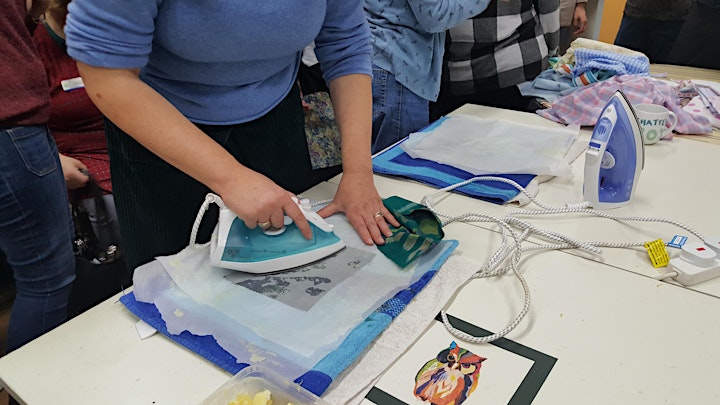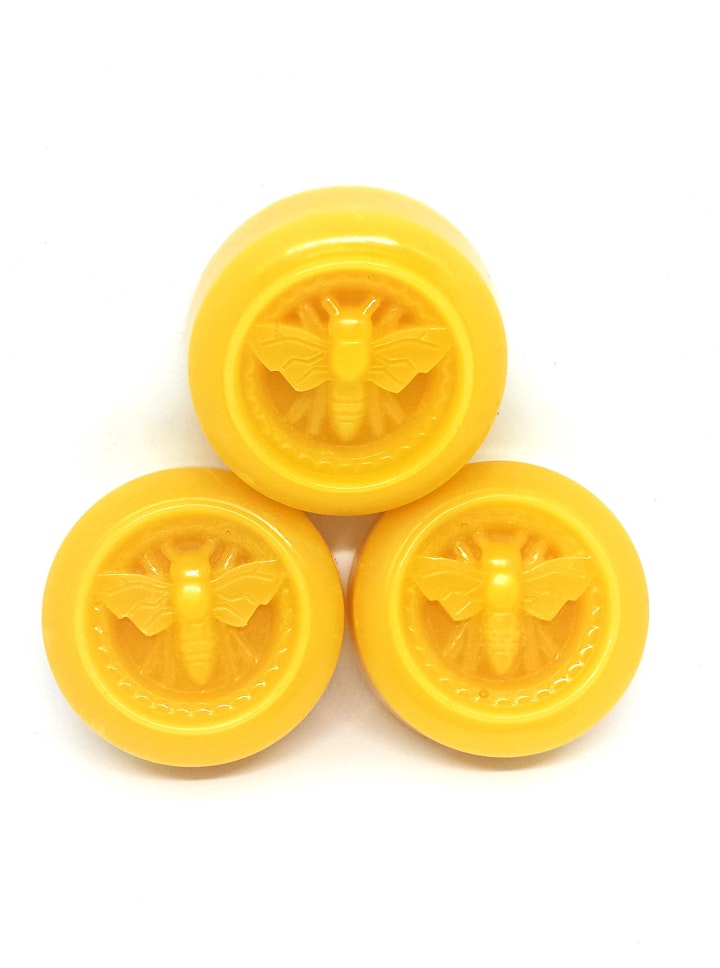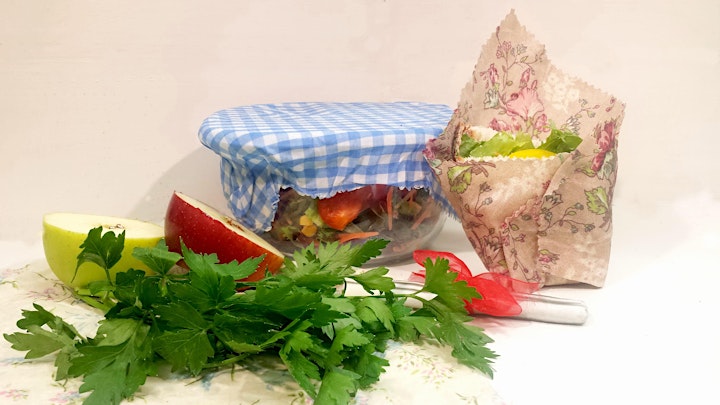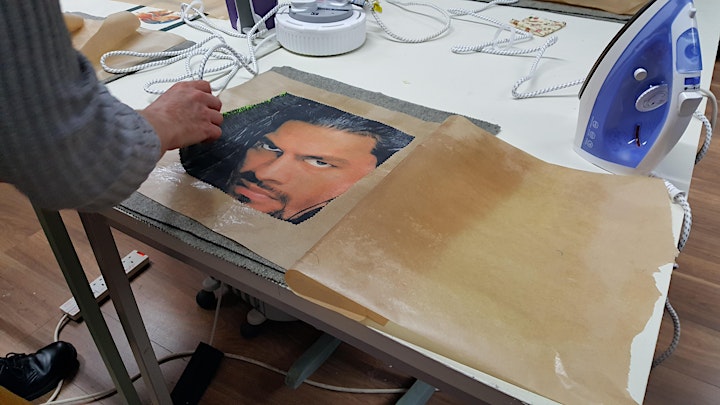 Organiser of Zero Waste Home - Make Beeswax Food Wraps
EcoArt is a Charity helping You to take Action on Climate Change by getting Creative. 
We love upcycling, zero waste and making eco alternatives to everyday  items.
If you'd like to develop a more sustainable lifestyle, learn to upcycle, access skill sharing opportunities with our Zero Waste Makers group or repair and refashion clothing with Aunty Fashionista, then you've come to the right place. We salute you!