Sales Have Ended
Ticket sales have ended
Thank you for your interest in the Zip the Cow 2021. Unfortunately, advanced registration for this event is now closed. If you need any more information about the event, please email manorlands.fundraising@sueryder.org or call 01535 640430.
Sales Have Ended
Ticket sales have ended
Thank you for your interest in the Zip the Cow 2021. Unfortunately, advanced registration for this event is now closed. If you need any more information about the event, please email manorlands.fundraising@sueryder.org or call 01535 640430.
Zip slide from the top of the Cow, at the Cow and Calf rocks above Ilkley, this summer for Sue Ryder!
About this event
After the huge success of Zip the Pepper Pot in 2019 and, unfortunately, having to postpone 2020's zip wire event, Sue Ryder is delighted to announce some additional places available for Zip the Cow 2021!
----
This event will be held on the morning and afternoon of Saturday 24 July, Sunday 25 July and Sunday 29 August. Places are booked on a first come, first served basis.
Saturday 24 July 2021
9:30am - 10:30am
10:30am - 11:30am
11:30am - 12:30am
1:30pm - 2:30pm
2:30pm - 3:30pm
3:30pm - 4:30pm
4:30pm - 5:30pm
Sunday 25 July 2021
9:30am - 10:30am
10:30am - 11:30am
11:30am - 12:30pm
1:30pm - 2:30pm
2:30pm - 3:30pm
3:30pm - 4:30pm
Sunday 29 August 2021
9:30am - 10:30am
10:30am - 11:30am
11:30am - 12:30pm
1:30pm - 2:30pm
2:30pm - 3:30pm
3:30pm - 4:30pm
----
For this event, we are daring participants to climb the iconic 'cow' at the Cow and Calf rocks above Ilkley.
The brave participants' next challenge is to climb the launch tower on top of the cow before jumping off and sliding 270m down Ilkley Moor at speeds of up to 40mph, taking in spectacular views of Wharfedale……if they dare open their eyes!
There is a weekend of Zip the Cow sponsored by RDC Solicitors, 247 Nursing and Woodhouse Grove School on 24 and 25 July, though most of these places are filled having been taken by those who deferred from the postponed 2020 event.
However, a new day of Zip the Cow, headline sponsored by Woodhouse Grove School, has just been added on Sunday 29 August.
Entry costs £25 per person and each person must also pledge to raise at least £50 towards the care that Sue Ryder provides in West and North Yorkshire.
In 2019, the majority of people who took part lived within sight of the Pepper Pot and we hope that will be the case for the Cow and Calf this time. This will give the people of Ilkley a great chance to enjoy supporting Sue Ryder Manorlands Hospice, who are the main provider of hospice care for the postcode area LS29.
As with the 2019 event, 'Zip the Pepper Pot' at Sutton, we have engaged the trusted services of Zip Slides UK to set up the event. This event has been made possible by the kind permission of Bradford District Council, the Cow and Calf Rock Café and The Cow and Calf pub and restaurant.
So sign up now and dare to Zip the Cow!
----
Headline event sponsors - Woodhouse Grove School, RDC Solicitors and 24/7 Nursing
Event partner - Bradford District Council
Event sponsors - The Cow and Calf Hotel, Specsavers, MJ Property Renovations, Taylormade Sourcing and AB Jetting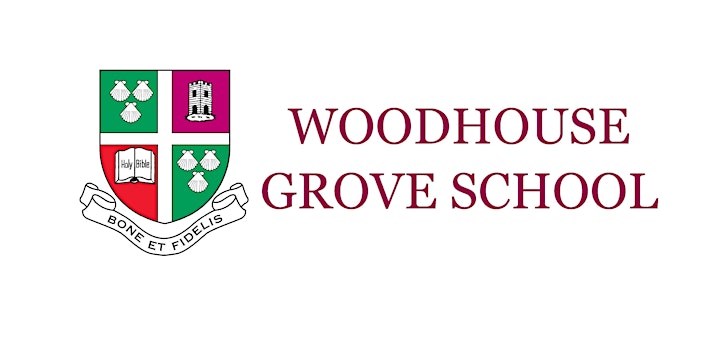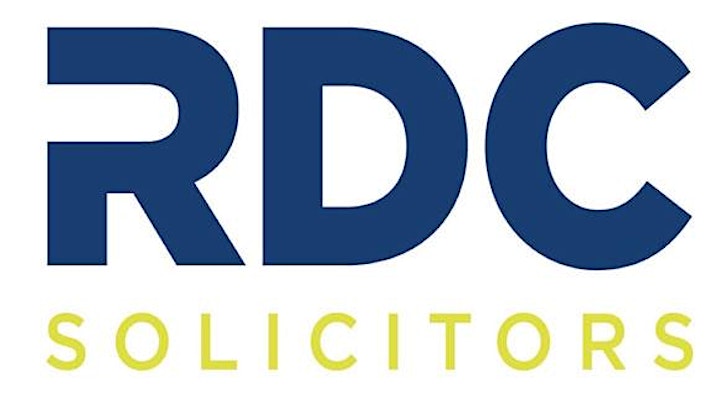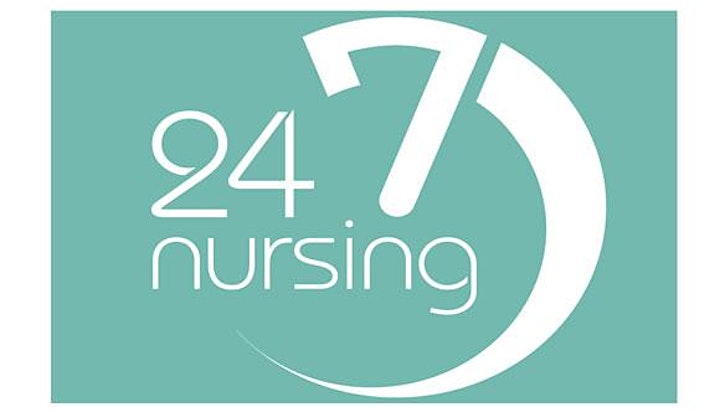 Zip the Cow 2021 - Terms & Conditions and Disclaimer
Registration - Every participant must fill in their own registration form online unless:
• The person completing the form is doing so as the parent or guardian of a participant aged under 18 in which case the parent or guardian must inform the participant that they have signed the terms and conditions on their behalf and that their participation in the event will be governed by these terms.
• The person completing the form has or reasonably believes that they have the participant's consent to their doing so on the participant's behalf. The person completing the form must make the participant aware of these terms and conditions in good time before the event. In the event that the participant does not agree to be bound by these terms and conditions they should withdraw from the event. Participation in the event shall be deemed to be acceptance of these terms and conditions by the participant.
Costs - All participants must pay an entry fee of £25 to take part. In addition by signing up to the event all participants must pledge to fundraise a minimum of £50 for Sue Ryder Manorlands Hospice. Sue Ryder will assist participants by sending out a pack with links to the event's online giving page and paper sponsor forms etc.
Refunds - The entry fee for Zip the Cow is non-transferable and non-refundable. Due to unexpected health and safety reasons on the day, the Zip the Cow event may have to be reduced, altered or postponed to accommodate unexpected complications (for example, very high winds or lightening).
The event start – On entry, participants are asked to book in for one of 6 daily time slots, time slots are available on a first come first served basis. It is the participant's responsibility to arrive at the site to park, register and prepare for the event in time to hit their time slot. Missing your slot could result in missing your place in the event. The organisers retain the right to make a change to the advertised start time.
Contact details - Participants are personally responsible for updating the organisers with any new address and telephone details. All participants must provide emergency contact details. In the case of an emergency, Sue Ryder may use the Emergency Contact details provided by you to contact your home or office.
Health and fitness -The event has been designed as a low risk event for the averagely-fit person. All participants should satisfy themselves that they are in good health and physically and mentally able to participate in the Zip the Cow. If in doubt, participants should consult a GP or hospital doctor prior to the event.
Liability – Zip the Cow is operated by Zip Slides UK on behalf of Sue Ryder, and all participants take part at their own risk. Sue Ryder accepts no responsibility for any death or personal injury suffered by any participant personally as a result of taking part in Zip the Cow in the absence of negligence or breach of statutory duty on the part of Sue Ryder. Sue Ryder accepts no liability whatsoever for any damage to any participant's property. Personal accident and public liability insurance cover is advised to cover any loss, damage or injury you may sustain yourself or to your personal property or cause to a third party or their property. Your name on the entry form confirms your acceptance of these conditions of entry.
On the day Zip slides UK will ask you to sign up to their terms and conditions, which we will circulate to participants in due course before the event.
Risks – Zip slides UK has a comprehensive risk assessment process for the event which aims to minimise or eliminate the risk to everyone taking part. In addition, for the non Zip slide related elements of this event Sue Ryder has a comprehensive risk assessment process for the event which aims to minimise or eliminate the risk to everyone taking part or spectating. However, by taking part in this event and inviting spectators to attend, you acknowledge that there may be conditions or circumstances beyond our control that can lead to unforeseen risks.
Eligibility to take part – This event does not have age or height limits. Zip Slides UK does however enforce weight parameters for all participants who must be over 5 stones (32Kg) and under 17.5 stone (111KG). It is each under 18yr old's parents/guardians responsibility to ensure they or their children are between these weight parameters and suitability fit and healthy to take part in the event.
Clothing and footwear – Participants are reminded that this is an outdoor activity and that it is participants own responsibility to wear footwear and clothing appropriate to walking up the paths on Ilkley moor to the launch tower. Participants should therefore take note of the predicted weather on the day as parts of the walk may be slippery and exposed to the elements.
Sponsorship – Zip the Cow is an exclusive Sue Ryder fundraising event. Sponsorship monies raised may not be given to or shared with any other organisation. Participants are advised that they have a legal responsibility to ensure that all sponsorship monies and donations received for Zip the Cow are paid to Sue Ryder within a reasonable time.
Smoking, Alcohol and BBQ - Sue Ryder asks that participants and supporters do not smoke at the event site during the event, this is as especially the case in light of the moor fires that damaged this area in 2019. In addition, BBQs are not permitted in this area by law. Whilst the bar in the Cow and Calf pub will be open for most of the event day, for health and safety reasons, participants should not consume excessive amounts of alcohol prior to the event, anyone who Sue Ryder deems to not be in a suitable condition to take part will not be allowed to climb the launch tower. Furthermore alcohol may not be consumed between the foot of the tower until the end of the zip slide.
Data protection - Please be aware that by registering you authorise Sue Ryder to process your personal and sensitive data in accordance with the GDPR and Data Protection Act 2018 for the purposes of this event. By ticking the terms and conditions box on our registration form you agree to Sue Ryder using your personal and sensitive data for the purposes outlined above. For further information about how we use your personal data please refer to our privacy policy which is available on request.
Publicity - By participating, participants agree to take part in post-event publicity which may include interviews, photography and/or filming for Sue Ryder internal communications, local and/or national media, if you do not want identifiable photos to be used please inform us and we will endeavour to make sure none are used.
Photography by others - Participants and supporters are welcome to take pictures on the day, but please ensure that where the pictures captures images of children that only one's family members are included. Unfortunately, there are people out there who will use photos and videos for negative purposes; bullying, grooming, locating, and trolling can all start with a misjudged photo. If an individual, a parent or a carer asks for any photo to be removed or deleted, it should be done without question at the earliest opportunity.
Animals - Please note that animals are not permitted to participate in this event. Spectators are permitted to bring dogs, but these must be kept on a short lead at all times and be cleaned up after.
Disclaimer - I hereby apply to participate in this event. I understand and agree to abide by the terms and conditions of the event (above) and the rules of the organisers agree to act with consideration for others whilst participating. I agree that I will follow the instructions given by the event organisers and stewards.
Organiser of Zip the Cow 2021
Sue Ryder supports people through the most difficult times of their lives. Whether that's a terminal illness, the loss of a loved one or a neurological condition – we're there when it matters.
For over 65 years, our doctors, nurses and carers have given people the compassion and expert care they need to help them live the best life they possibly can.
It will cost us around £48m to run our healthcare services next year. We expect to receive £30.4m in statutory funding, so we will need to raise £17.3m through donations or funds raised by incredible supporters like you. 
80p in every £1 spent goes towards delivering specialist patient care and support in our hospices, neurological care centres and out in the community.