Event Information
Location
West Court
Edinburgh College of Art, Main Building
Laurison Place
Edinburgh
EH3 9DF
United Kingdom
Zöllner-Roche duo, an amazingly original combination of accordion, clarinets and live electronics. Opening concert of Dialogues Festival2020
About this event
We are thrilled that the Zöllner Roche duo are opening Dialogues Festival this year. In tonight's programme you'll hear music for a line of 6 loudspeakers, accordian and clarinet by PA Tremblay called asinglewordisnotenough4.
Also featured is music by the following composers from both sides of the Atlantic:
Elnaz Seyedi, Nach Neuen Meeren (for clarinet and accordion) 10′ Eduardo Rais, Fantasía de asimilación (for clarinet and tape) 7′
Luis Antunes Pena, THE HUNTER (for bass clarinet and tape) 8′
Oxana Omelchuk: Stirling (2019) for prepared accordion and accessories 10′
Georgina Derbez, Força d´Amor in quel uccel (for bass clarinet and accordion) 4′
Accordionist Eva Zöllner and Clarinettist Heather Roche are two of contemporary music's most versatile and adaptable voices. Known for their independent travels in experimental performance and extended techniques, the duo come together in concerts of constantly changing aesthetics and approaches. Adventurous music-making, creative risk-taking and innovation characterize their work. They have been performing regularly as a duo since 2015. They have collaborated with composers including Christopher Fox, Pierre Alexandre Tremblay, Carola Bauckholt, Patricia Martinez, Elnaz Seyedi and Luis Antunes Pena, among others. Recent appearances include concerts at the Huddersfield Contemporary Music Festival, Bludenzer Tage Zeitgemässer Musik, Mixtur Festival Barcelona, the Venice Biennale and a two week tour of Mexico. In 2020 they will be seen playing at festivals including the Darmstadt Summer Courses, Gaudeamus, Acht Brücken and KLANG, as well as a 10-day tour of Sweden in March with the hertzbreakers collective.
www.zoellner-roche.com/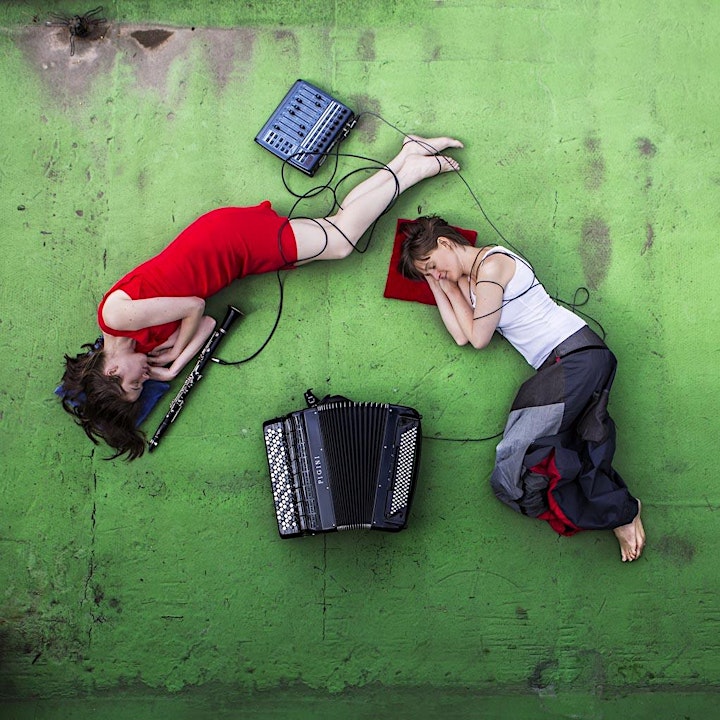 Date and time
Location
West Court
Edinburgh College of Art, Main Building
Laurison Place
Edinburgh
EH3 9DF
United Kingdom