Sign up for your place at: https://insight.campaignlive.co.uk/webinars/the-book-club-virtual-edition-robert-livingston
About this event
In association with Penguin Business and Campaign, Zone is delighted to host a virtual Book Club with leading Harvard social psychologist, Robert Livingston, author of The Conversation. We would like to invite you to join us to hear him discuss the key themes from his book, an essential tool for individuals, organisations and communities of all sizes to jump-start dialogue on racism and bias and to transform well-intentioned statements on diversity into concrete actions.
Sign up for your place at: https://insight.campaignlive.co.uk/webinars/the-book-club-virtual-edition-robert-livingston
How can I become part of the solution?
In the wake of the social unrest of 2020 and growing calls for racial justice, many business leaders and ordinary citizens are asking that very question. This book provides a compass for all those seeking to begin the work of anti-racism. In The Conversation, Robert Livingston addresses three simple but profound questions: What is racism? Why should everyone be more concerned about it? What can we do to eradicate it?
Livingston's lifework is showing people how to turn difficult conversations about race into productive instances of real change. For decades he has translated science into practice for numerous organisations, including Airbnb, Deloitte, Microsoft, Under Armour, L'Oreal, and 
JPMorgan Chase. In The Conversation, Livingston distils this knowledge and experience into an eye-opening immersion in the science of racism and bias. Drawing on examples from pop culture and his own life experience, Livingston, with clarity and wit, explores the root causes of racism, the factors that explain why some people care about it and others do not, and the most promising paths toward profound and sustainable progress, all the while inviting readers to challenge their assumptions.
Don't miss your opportunity to hear Robert Livingston offer a road map for uprooting entrenched biases and share candid, fact-based perspectives on race that will lead to increased awareness, empathy, and action, and bag yourself a free audio copy of his book!
The event will be facilitated by Gemma Charles, Deputy Editor at Campaign.
About Robert Livingston
Dr. Robert Livingston is a social psychologist and one of the nation's leading experts on the science underlying bias and racism. His research has appeared in The New York Times, The Wall Street Journal, and Harvard Business Review. For two decades, he has served as a diversity consultant to scores of Fortune 500 companies, public-sector agencies, and non-profit organizations. He has held professorships at the University of Wisconsin-Madison, Northwestern University's Kellogg School of Management, and the University of Sussex. He currently serves on the faculty of the Harvard Kennedy School.
Sign up for your place at: https://insight.campaignlive.co.uk/webinars/the-book-club-virtual-edition-robert-livingston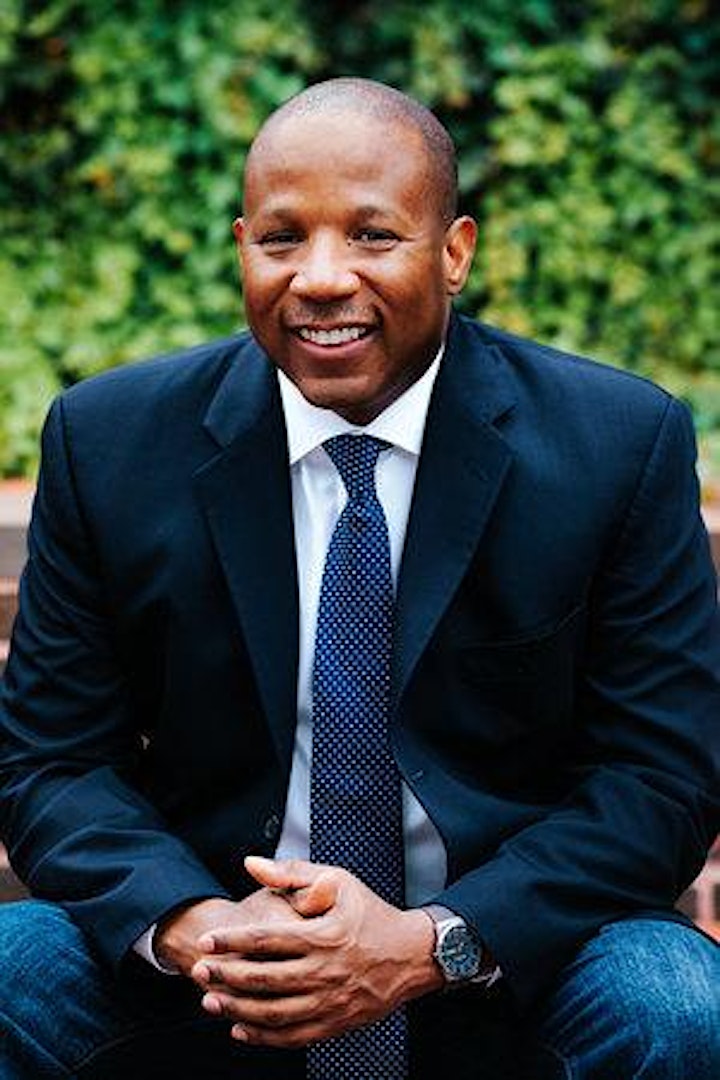 Photo: © Adrianne Mathiowetz
Organiser of Zone Book Club: The Conversation with Robert Livingston
Zone is the customer experience agency inside Cognizant. We generate value for businesses by creating transformative customer experiences.
Zone does this for some of the world's biggest brands at every stage of their transformation journey – whether that's by deeply understanding customers to reimagine the journey, rapidly creating new products and services that deliver value, or by scaling innovation across large-scale enterprises.
Zone's belief is that it's not innovation until it's in the hands of customers. And the agency's team of 300 practitioners work in multi-disciplinary pods to create award-winning customer experiences for brands such as adidas, Aviva, BMW, Centrica, Electrolux, the FA and the John Lewis Partnership.