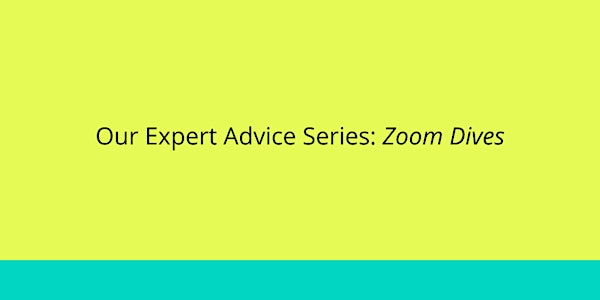 Zoom Dive with Marketing Expert Stephanie Melodia|Building a Standout Brand
A live Q&A to provide you with much-needed answers to our burning creative business questions since the Coronavirus outbreak.
About this event
Our live Zoom Dives bring creative business experts together in conversation with our founder, Carolyn Dailey, to tackle some of the most pressing topics currently affecting entrepreneurs and freelancers as a result of the COVID-19 crisis.
For this edition, we will be joined by marketing expert Stephanie Melodia, founder of startup marketing agency BLOOM.
Stephanie helps ambitious young businesses build their brand through effective multi-channel marketing and custom creativity. In this Zoom Dive, she will discuss the various marketing channels available to small businesses, and how to make the most of them to successfully grow your creative startup. She will also share her tips on adjusting your marketing strategy for the post-pandemic world.
This is an essential Q&A for any creative entrepreneurs and freelancers who want learn how to build a strong brand and share it with the world.
You will receive the Zoom link to join this livestream via a confirmation email once you've signed up. Feel free to send us your questions for Stephanie by replying to the email!