Suddenly working from home a result of the Covid19 outbreak? We'll show you how to set up, host and get the most from Zoom online meetings.
About this event
UK: 9 am - 10.15am
Qatar: 11am - 12.15pm
This session shows how to become confident hosting and joining meetings so you can work online with your team. We also share hints to get the best experience from the platform and solve common problems.
"Thank you for this session. It has been helpful for me to demystify Zoom and increase confidence in using this new tool. I'm ready to use it now!!" Alison - Webinar participant
We have been using Zoom for many years to communicate between our international offices. It's our first choice* for online meetings and training, and is available for anyone to use free (with some restrictions).
Robert Landon, your facilitator, has worked virtually for 7 years - supporting Red Rock International's teams in the Wales and Internationally from his home in Scotland. Zoom is his daily tool for doing business. He has regularly used it for meetings of up to 50 participants and knows the benefits and pitfalls of the platform.
The co-facilitator, Sam Pate, works from Llanelli, South Wales, and support Red Rock's teams around the world.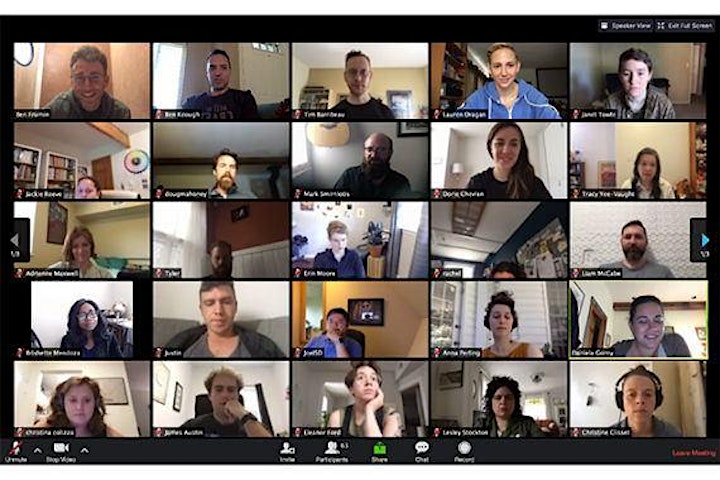 Organiser of Zoom - getting started with online meetings
We are hosting a series of online courses and webinars to help organisations during the Covid-19 outbreaks. Get in touch to find out about options for individual teams.
RRI was created to help people live their best life at work. By influencing attitudes, developing skills and building relationships we have helped tens of thousands of people to live better lives at work and beyond.
We serve organisations internationally from our offices in the UK, Qatar, Egypt, Morocco and South Korea. Red Rock International was formed in 2005 by Nick and Robert and soon after joined by Nader. Together, they have gone on to be leaders of an organisation with more than 45 incredible people.
 Our business was founded on a core belief that companies can benefit their communities and the environment, and that there is much more to the picture than making money. We work hard to build this principle and related practices into all that we do.