About this Event
**The experience of this class has now got even better with faster broadband connection, audio and visual!**
A live streamed Yogasana class via Amanda's Zoom Yoga Studio.
Flowing and transitioning through asanas connecting movements with breath.
The held postures and rhythmical movement, will help quiet the mind and allow you to focus inward. In this way, these classes will help you connect the body and mind, calm the nervous system and can help relieve stress and anxiety.
No two classes are ever the same, and often the sequences are creative and playful.
Suitable for all yogis who have a regular practice.
Classes are £4 to be paid to PayPal.me/amandarileyyoga
I am still offering the classes for free to NHS staff and people who have found themselves out of work. This offer is for a limited time only.
On booking you will be sent a link with the Zoom ID and password will be sent to you 1hr 30 mins before the event begins.
PLEASE CHECK YOUR JUNK MAIL FOR YOUR PASSWORD MESSAGE!!!
Please also make sure to mark my email address 'not spam' to ensure you receive my emails.
Click here to join newsletter and complete the simple form so you are up to date with all classes. Regular updates are also posted on social media Instagram and Facebook @amandarileyyoga
Please only sign up if you intend to join the event.
Look forward to sharing a practice with you soon.
With love and light
Amanda x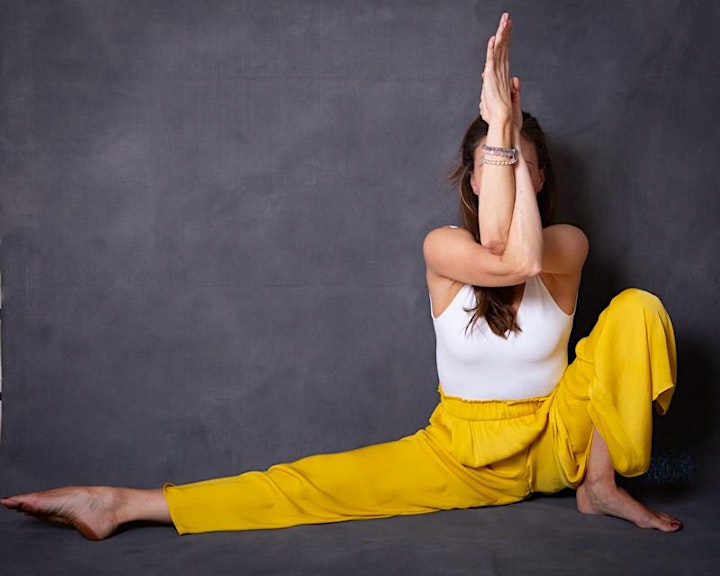 Medical Waiver
By participating in this class you are agreeing that you are fit and well and, if you have any injuries or medical conditions, you have already consulted a medical professional before participating.
You are welcome to email me prior to the class to discuss so I can offer you modifications.
Please understand that Amanda Riley is not responsible for any injuries that may occur during her led Zoom Yoga Flow practice. The lead Yoga practice is undertaken at your own risk. Amanda Riley is not liable for any medical or psychiatric conditions, which may develop during or subsequent to the online class.
This class is not suitable for Pregnancy.
You may cancel your booking, but please note that all donations are non-refundable.
If the class needs to be cancelled for any reason, as much advance notice will be offered as possible. No refunds to donations will be offered, but you will be welcome to book another Free Yoga Class.
Please ensure that your environment is safe and fit for practice and use appropriate equipment and attire.